COVID-19 and the Cashew Industry in Benin
In Benin, cashew farmers are facing many challenges as they try to adapt to rapidly changing conditions due to COVID-19. We talked to Nicholas Mancus, TechnoServe's chief of party for the BeninCajù program, to learn about the challenges these farmers are facing, how the pandemic is impacting women and men differently, and what TechnoServe is doing to help.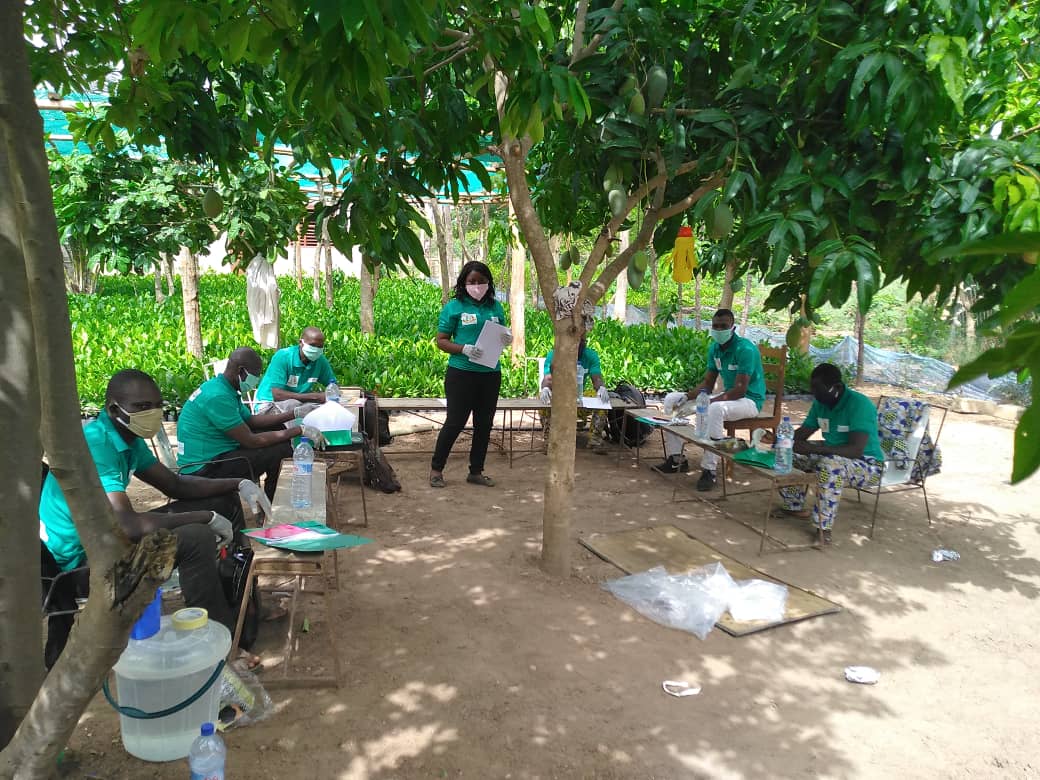 Cashew is the second-most valuable export from Benin, with annual production reaching nearly 140,000 tons. Foreign buyers purchase 80% of the country's raw cashew nuts, while the other 20% is processed locally. In the last few months, the coronavirus has forced governments to close borders and restrict movement, making it difficult for smallholder cashew farmers to continue to earn a living and support their families. The BeninCajù program, a partnership between TechnoServe and the U.S. Department of Agriculture, is working with 48,000 smallholder cashew farmers to increase yields, boost revenue, and encourage domestic processing.
What is it like on the ground in Benin right now?
Right now, the number of cases in Benin is still fairly low, but the government has put travel restrictions in place to limit the spread of the virus. International borders are closed, and there are restrictions on travel between towns, especially in southern Benin where there are known cases of COVID-19. Masks are required in public, and public events are restricted to groups of 10 or fewer. People above age 60 and those with chronic illnesses are being urged to shelter in place.
The travel restrictions and health requirements in place have put a major damper on economic activity. Markets are closed, sales are reduced, and people all over the country are feeling the pinch of not being able to generate enough income to cover their needs. The government has recently launched an economic assistance program, but it is primarily focused on people working in the service industry and less on farmers.
What are the main challenges cashew farmers are facing?
At the beginning of the COVID-19 crisis, there was a lot of market uncertainty. Local cashew processors currently only buy about 20% of all raw cashew nuts grown in Benin. Foreign buyers, especially from Asia (and in particular India), purchase the other 80%. With global travel restrictions and flight cancellations, many foreign buyers were unable to travel to Benin for the launch of the cashew buying season in late March. Consequently, farmers panicked, and prices crashed.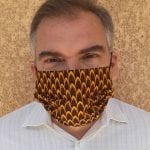 The government set a farm-gate floor price this season of about $0.55/kg, but prices dropped as low as $0.17/kg as farmers were desperate to find buyers. Selling at such a significant loss has a negative impact on smallholder farmers, many of whom rely on one or two tons of cashews to support their families throughout the entire year. For now, raw cashew nut prices seem to have rebounded, and farm-gate prices are holding at around $0.67/kg. 
Farmers in Benin are also concerned about their own family's health and safety during the pandemic. The BeninCajù program has been working to make sure that precautionary messages are translated into local languages and are being distributed widely through all our networks to help farmers better understand how to protect themselves and their loved ones from COVID-19.
How is the pandemic impacting women and men differently?
Women and girls are experiencing unique challenges amidst the COVID-19 crisis. First, women are facing an increased risk of gender-based violence because they are often staying at home with their partners and are isolated from their usual support networks. Women also face high levels of economic inequality, which is exacerbated during times of crisis. 
In addition, women and girls are often responsible for the majority of household duties, including cooking, collecting water, and cleaning. These tasks have only become more difficult and dangerous as governments have issued strict restrictions on movement and markets have closed. Widespread school closures have also contributed to an increase in women's childcare responsibilities. We are aware of these challenges and are actively working to address them in our program adaptations. 
What is TechnoServe doing to help?
Where possible, we are continuing our in-person training on improved cashew farming practices, but reducing the number of participants in each training and following physical distancing guidelines. When in-person training is not possible, we are using technology such as WhatsApp, radio, and SMS to continue sharing important information about good agricultural practices and marketing with our cashew farmers. We are also holding weekly meetings on WhatsApp, where we discuss important information on the cashew market, including stocks, sales, and prices. 
BeninCajù has a significant gender component, which we believe is more important now than ever. Our program is addressing the specific challenges women face in a few different ways. First, we've developed a list of resources for people who are victims of gender-based violence. Evidence shows that shocks and crises increase violence against women, girls, and other vulnerable groups. We have included a variety of support options, including contact information for health facilities, police, social protection resources, counselors, and other community entities.  
We are also applying a gender analysis to our program adaptations. For example, we are assessing whether women and men have equal access to the tools and technology (e.g. mobile phones) that are being considered for training and coaching. We are spending time working with clients to ensure that women and men both understand how to use digital platforms. In addition, we are continuing to adapt our training to fit the schedules of both men and women, particularly as there has been a growing demand for childcare and increased household responsibilities. We are promoting tools that provide women and men with the greatest possible flexibility in reviewing materials and completing work, such as using audio messages on WhatsApp and images rather than live sessions. 
Learn more about how TechnoServe is helping farmers around the world respond to the coronavirus crisis.