The past year was another challenging one for millions around the world. A global pandemic worsened existing vulnerabilities, while climate change continued to threaten the well-being of low-income communities around the world.
But despite continued uncertainty, TechnoServe's impact grew significantly last year–enabling thousands more hardworking people and their families to improve their incomes, their resilience, and their lives.
Last year, 407,000 people and businesses improved their revenue by a collective $250 million as a result of TechnoServe's work. We also furthered our goal of achieving gender equity in our work, as 41% of these beneficiaries were women or women-owned businesses.
And TechnoServe's "return on investment" also increased. Now, for every dollar of TechnoServe programming, our clients achieve an average $3.91 increase in income.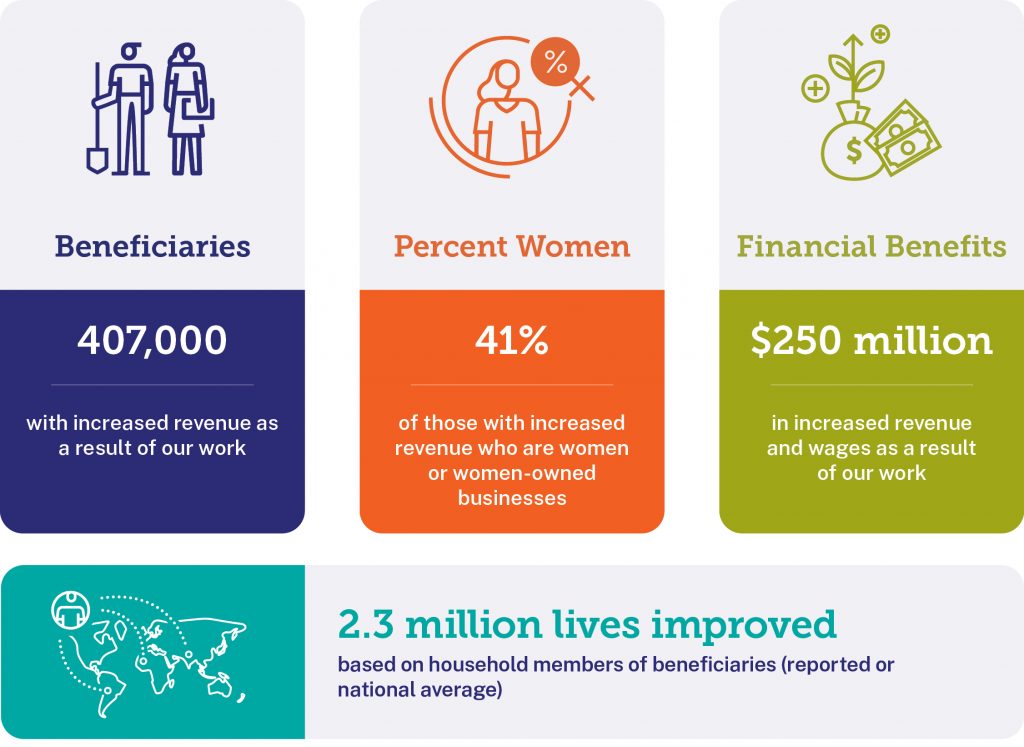 This year's report also offers a preview of TechnoServe's new strategic plan, which is grounded in our core mission of more than half a century: helping people build their own path to a better future.
Among other highlights of our work in 2021:
In the face of climate change, this year's report also shines a light on our approach promoting regenerative business: farms, enterprises, and markets that not only avoid harming the environment, but that actually help to restore natural resources, reduce emissions, and sequester carbon — all while delivering better, more resilient livelihoods to farmers, workers, and entrepreneurs.
Planting Change for Women
One of the farmers TechnoServe worked with in 2021 includes Nimmaka Varahalamma. Nimmaka grew up believing that women were supposed to stay at home with the kids while their husbands went to work. She then joined the TechnoServe Sustainable Livelihoods for Smallholder Farmers program, with grant funding from the Walmart Foundation.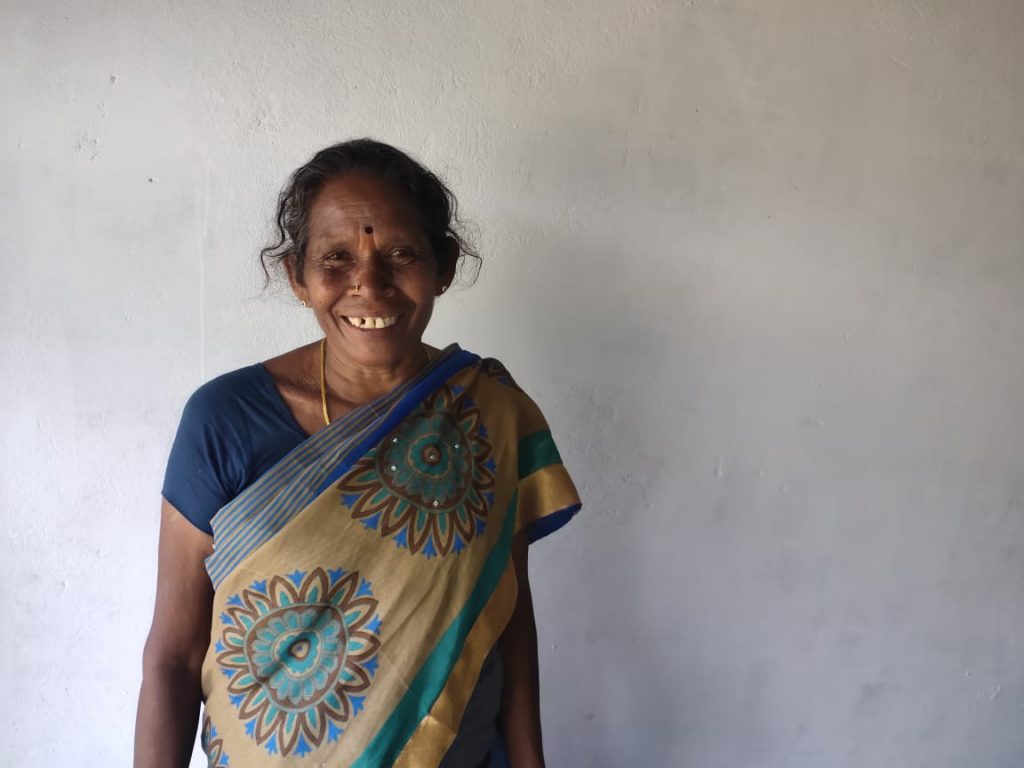 Working to improve farmer livelihoods in multiple crops, the TechnoServe team focused especially on improving women's standing within farmer groups. They helped train women farmers in governance, business, and crop procurement skills – improving their confidence and shifting mens' perception of their abilities.
TechnoServe worked with 14,171 women like Nimmaka in 27 farmer producer groups, helping them to achieve leadership roles. As a result, women's overall membership in these groups grew by 65%.
"Today," Nimmaka says, "I lead a farmer producer group with over 750 farmer members, of whom nearly 46% are women!"
Impacting Climate Change
Smallholder farmers like Nimmaka are the backbone of food production, providing roughly 83% of all food grown around the world. However, they are also often the most vulnerable to climate change.
TechnoServe is helping improve the resilience of these farmers by working with the agribusinesses that buy crops from them on a large scale. Through the Commercial Agriculture for Smallholders and Agribusiness (CASA) Technical Assistance Facility (TAF) program, TechnoServe helps companies like Kentaste, Kenya's largest manufacturer of coconut-based products, which buys from over 2,000 farmers.
Identifying climate risks in Kentaste's supply chain, TechnoServe helped the firm invest in environmentally friendly solutions like biochar–which can serve as both a renewable fuel, cutting the company's energy costs, and an organic mulch that helps farmers improve their crops.
Streaming Videos for Impact
Another one of our clients, María Roselia Alonzo, had a schedule that made it nearly impossible to access business training for her small grocery store in Patzicía, Guatemala, despite her keen desire to improve her shop. As the COVID-19 pandemic accelerated remote learning models, TechnoServe worked to significantly scale its digital training in 2021.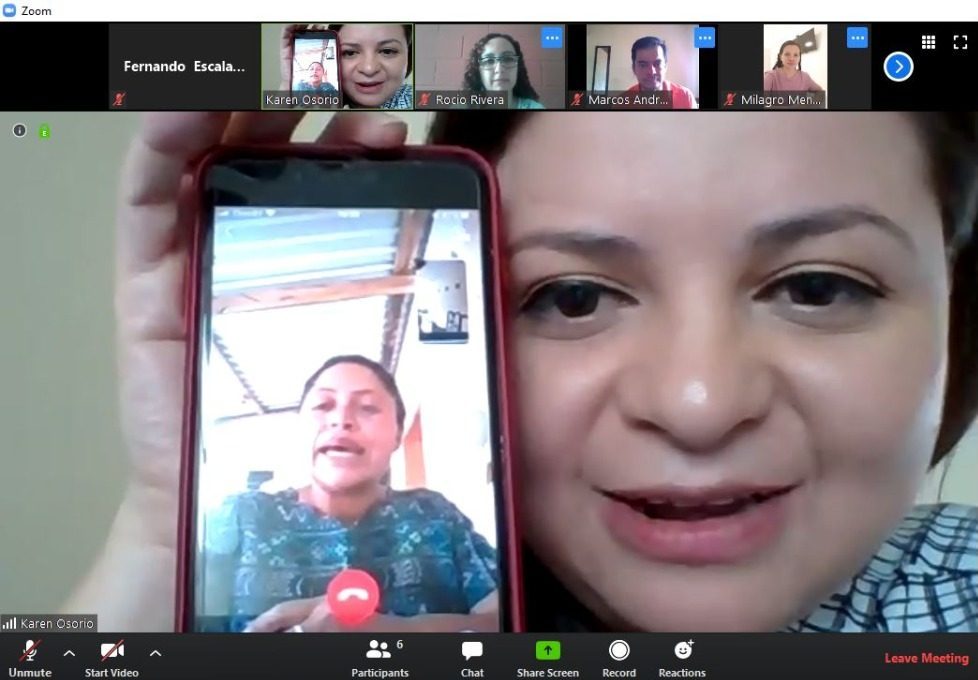 After María joined TechnoServe's Impulsa tu Empresa entrepreneurship program, she received training over her smartphone and could watch the instructional videos whenever convenient.
"I find that the distance learning styles with videos is good," says María. "Having videos allows me to see things several times." She also enjoys consulting in-person with her TechnoServe business advisor.
At the end of 2021, 52% of all TechnoServe clients were supported through digitally enabled projects–up from 4% in 2020.
Read the full 2021 annual report for more on our work over the past year.