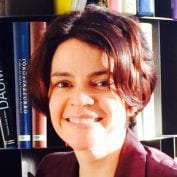 Sophie LeMouel
Sophie works as a consultant in non-for-profit management and Corporate Social Responsibility. She is an adviser to Business Fights Poverty on corporate employees' volunteerism. She is also a mentor to On Purpose UK executive training program's associates as well as supporting the launch of On Purpose France.

Sophie started her career in marketing in blue chip Consumer companies. She subsequently joined TechnoServe first as Corporate Partnerships, Senior Director in the USA and then moved to London to set up the offices of TechnoServe Europe.

Sophie is passionate about how companies can have positive impact through their business operations while fulfilling their strategic objectives. Sophie has lived and worked in the UK, France, USA and Italy.