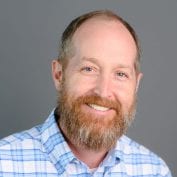 Chris Donohue
Regional Director, East Africa
As TechnoServe's Regional Director for East Africa, Chris Donohue oversees regional programs, provides strategic and operational support to country offices, engages in new business development, and implements standardized systems and processes that will enable TechnoServe to grow and expand its impact in the region.
Chris is a business strategist and competitiveness specialist with 10 years of experience managing agriculture value chains, country competitiveness and institutional capacity building programs across East and Southern Africa. Prior to joining TechnoServe, Chris managed the value chain competitiveness and structured trade components of U.S. Agency for International Development's Competitiveness and Trade Expansion (COMPETE) Program in East Africa, where he designed regional sector strategies and implemented activities to increase trade and enhance regional food security. Previously, Chris led global growth strategy development and international marketing initiatives at Textron Inc, a U.S-based multi-industry company.
Chris holds a BA in History from the University of Virginia and an MBA. from the Wharton School of the University of Pennsylvania. He lives in Nairobi with his wife and three children.
Having spent much of my career in East Africa, I have witnessed first-hand both the devastating impact of poverty and the transformative effect that individuals and businesses have had on the region's economies and people's lives. I am constantly amazed and inspired by the incredibly dynamic people we work with whose commitment and willingness to invest in themselves will create the systemic change that will pull them out of poverty."