Global food loss and waste cause more greenhouse gas emissions than any country in the world except for the United States and China. And in a vicious cycle, climate change increases post-harvest food loss, through higher temperatures, greater pest damage, and other factors. In Nigeria, where roughly half of its important tomato crop is lost post-harvest each year, TechnoServe is helping smallholder tomato farmers improve their livelihoods and reduce food waste through the YieldWise program.
What challenges are farmers in Nigeria facing when it comes to post-harvest losses?
Farmers face a number of challenges after harvesting their crops, particularly if they are growing highly perishable produce such as tomatoes. First, many farmers use low-quality inputs — particularly seed varieties with a limited shelf life after harvest. In Nigeria, about 80% of tomato seeds planted by farmers are generic varieties, which tend to spoil faster.
In addition, there is a lack of access to basic logistics facilities or services, such as transport, packing materials, and storage solutions. In some cases, farmers do not have access to markets or receive low prices from the sales of their produce. This is particularly common during the dry season, which runs from December through April. During this time, the market is flooded with tomatoes, making it very difficult for farmers to earn a good price for their produce.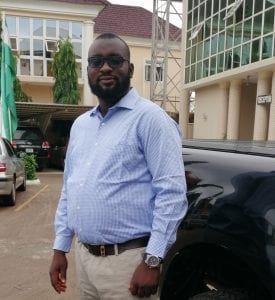 The absence of essential services and facilities, as well as the low level of awareness around post-harvest loss reduction practices, are the main reasons why rural farmers in Nigeria suffer from low productivity and high levels of post-harvest losses. Limited access to finance opportunities, coupled with a poor enabling environment, limit the purchasing power of farmers and other interested value-chain actors. Technology such as cold chain storage and transport, reusable plastic crates, and preservatives can help farmers reduce their post-harvest losses. However, the challenge is reducing post-harvest loss at an affordable cost for smallholder farmers.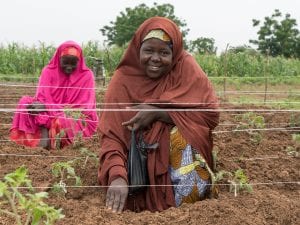 How does post-harvest loss impact the environment? What is the link between post-harvest loss and climate change?
Post-harvest loss has a direct impact on the environment and vice versa. Widespread agricultural production can lead to deforestation, soil depletion and degradation, poor underground water quality from pesticide residue, and other serious environmental concerns. Once the food is harvested, more energy is required to transport, cool, and eventually dispose of it. This means that many resources are being used in the production of food that is never actually consumed. Widespread post-harvest loss has a negative impact on farmers' livelihoods and can also significantly contribute to food insecurity.
Interestingly, a common training strategy can be adopted to address both climate change and post-harvest loss. Teaching farmers climate-smart agricultural practices and food loss reduction skills would reduce the emission of greenhouse gases from agricultural activities, while also increasing sustainable productivity.
TechnoServe helps tomato farmers develop in-home processing, which allows them to turn their fresh tomatoes into a paste or dried form, thereby extending the shelf life and increasing the market value. Similarly, the promotion of micro-processing amongst the non-farm actors in the value chain is creating employment and market opportunities that are further extended to smallholder farmers.
Any meaningful solution seeking to address post-harvest loss should consider linking food security and climate change to inform investment opportunities and viable strategies that can optimally reduce post-harvest losses.
What climate-smart techniques is TechnoServe promoting to help farmers reduce their food loss?
Through the YieldWise program — a partnership between TechnoServe, the Rockefeller Foundation, and Syngenta Foundation — we are providing training on best practices that help farmers improve their production, decrease post-harvest losses, and increase their incomes. Through this program, we have introduced a number of climate-smart solutions.
First, we promote the use of hybrid seed varieties, which feature improved resistance to heat and humidity — a major concern for tomato producers in Nigeria. We also teach farmers staggered planting of tomatoes to avoid overproduction during the dry season and staking of tomato plant stands to prevent the destruction of crops by heavy rains and hail storms.
We encourage farmers to harvest tomatoes at the ripening stage (when tomatoes begin to develop a pale red coloration) to reduce the rate of degradation before reaching the market. We also introduce farmers to technology such as zero-energy cooling chambers — a simple on-farm storage facility capable of extending the shelf life of tomatoes by 7 to 14 days. Finally, we introduce farmers to the use of solar dryers for tomato drying during the glut period.
What tangible differences have you seen this project make in the lives of the farmers in Nigeria?
The YieldWise program has equipped smallholder farmers with the required knowledge and skills to tackle post-harvest loss. One of the main benefits we see is farmers being more aware of the consequences of post-harvest losses on farm productivity and income. TechnoServe has trained 35,000 smallholder tomato farmers on good agronomic practices and post-harvest loss reduction techniques. Farmers in the program have reduced their losses by at least 8.9% on average. Representing this in monetary terms, it is about a $2,300,300 (average of $68 per farmer) reduction in income loss, meaning that farmers have more money left over to invest in things like healthcare, education for their children, and farm improvements.