Last year, donors like you helped 2.5 million people improve their incomes and the health, education and welfare of their families. We steward your generous support to leverage an average of $16 for every dollar you give.
Jackeline Mukandori's new income from coffee enabled her to buy insurance for her family.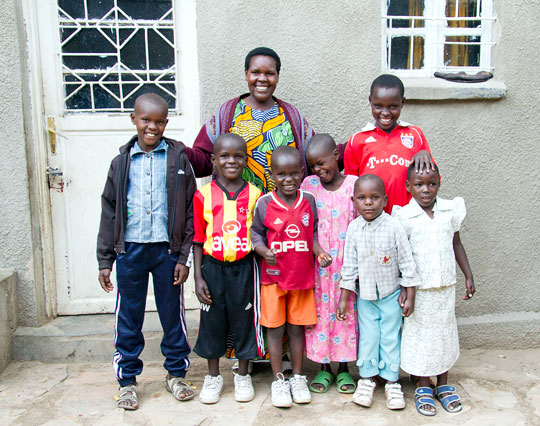 Other Ways to Give
There are many ways to support our work. The list below describes some of our available giving options. Please consider what works best for you. For more information, please contact us at donorsupport@technoserve.org or +1 800 99 WORKS.
Make a Gift by Mail
PO Box 96828
Washington, DC 20090-6828
Memorial Gifts
You can support our work while marking life's important moments. Make a memorial gift in memory of someone special or to celebrate a special occasion, such as a birthday, wedding, or anniversary. You can also create a gift registry in honor of TechnoServe.
Legacy Gifts
TechnoServe offers a variety of options for providing long-term support to our work through bequests, pooled income fund, charitable gift annuities and other vehicles.
Donate Stock
Gifts of stock or other appreciated assets yield a profound benefit for the people we work with and are often a better option for realizing the tax benefits of your giving.
Combined Federal Campaign
TechnoServe is a member of the Combined Federal Campaign. Our number is #10728.
Tell Your Friends and Family
Invite your friends and family to get to know TechnoServe. We will provide you with tools and support to share the stories of the people whose lives are improved every day because of the work you support.