Let's build brighter futures
Help hard-working people fight the impact of COVID-19 in the developing world
Everyone deserves the opportunity to build a better life.
People in poverty work hard and survive. Empowered with the right support, they can work hard and thrive.
TechnoServe provides business solutions to poverty, combining strong local understanding of the people we work with; world-class market analysis; rigorous measurement; and on-the-ground engagement. Our work enables small-scale farmers and entrepreneurs to build a better future for themselves, their families, and their communities.
Our work creates opportunities for people to build their own brighter futures.
For a non-profit, we're relentlessly focused on profit.
That's because more money means more opportunity and more freedom for people working to build a better life in the developing world. For more than 50 years, we've helped smallholder farmers and entrepreneurs gain the skills, connections, and confidence to improve their incomes, to create self-sustaining businesses, and to transform their lives.
How to nearly double incomes through entrepreneurship?
Eight-year program involving 70,000 youth provides lessons in self-employment
Take the next 2 minutes to understand how business can fight poverty – and win.
How do we improve livelihoods — and create lasting change?
EMPOWER
small-scale farmers and businesspeople with the skills and knowledge they need to earn more money.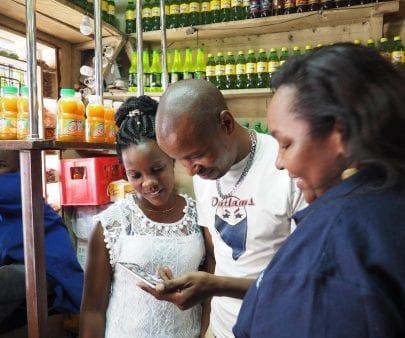 CONNECT
emerging businesses and farms to better markets, suppliers, and financing.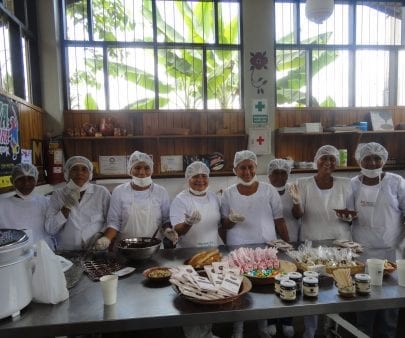 SUSTAIN
progress by improving the business environment for small-scale producers.
And how do we know we're succeeding?
$3.41
Like any savvy investor, we work to turn every program dollar into the greatest possible income gains for the people we work with in the developing world. And across all of our work, when we invest a dollar in our programs, income in the developing world increases by an average of $3.41. That's a return on investment that any non-profit would be proud of.
Fight The Impact of COVID-19 
By developing their skills and resources, we help people to be more productive and successful long after we're gone.
A person living in poverty needs business tools, connections, and confidence in order to build a pathway out of that poverty. So that's what we provide.
" TechnoServe has changed the calculus for poverty alleviation and changed the world in the process – one project, one partner, one life at a time."
Muhtar Kent, Chairman and
Former C.E.O 
The Coca-Cola Company
Our market-based approach is different.
And it makes us more effective.

We Create Ripple Effects.
A person who works her way out of poverty can hire employees, make investments, and stimulate other local businesses. And thus the circle of prosperity grows beyond those we work with.

We're Local.
90% of TechnoServe's staff members are from the country in which they work – because no one understands a community better, or has a greater stake in its success, than the people who call it home.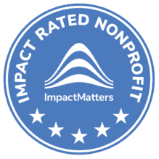 We're Data Geeks.
We care about what works, and so we care about good measurement. TechnoServe rigorously measures and analyzes our impact to identify what works – so we can do more of it.
New on our blog: 

Resilience through COVID-19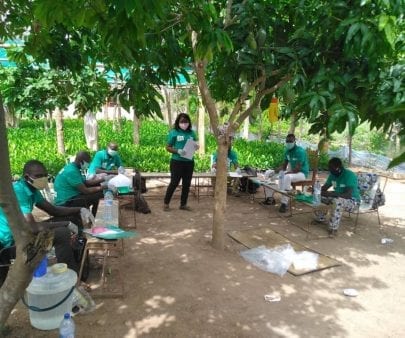 Cashew farmers in Benin face many challenges as they try to adapt to rapidly changing conditions, including how the pandemic is impacting women and men.
Read the Story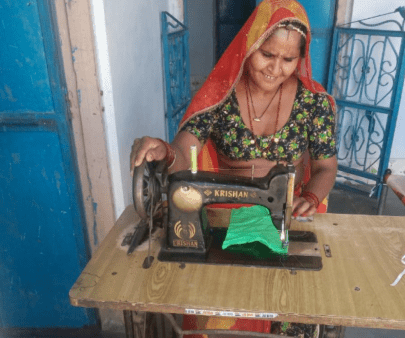 "Individual actions add up to a greater good.  This is my contribution to the war against the virus, and we shall overcome it together!" — Smallholder farmer Gomti Devi, Bikaner, Rajasthan, India 
Read the Story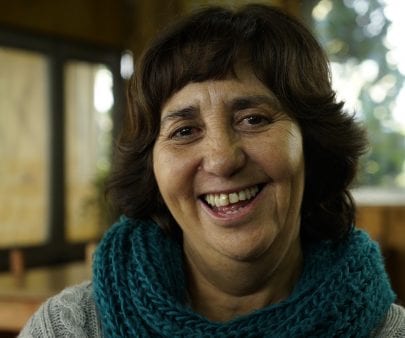 In Chile, the coronavirus pandemic is threatening the survival of many micro and small businesses.
Read the Story
Join our efforts to change lives around the world.
Invest in impact
Your financial gift enables TechnoServe to help millions of people in the developing world build better futures.
Donate Now
Partner with us
We invite individuals, corporations, foundations, and governments to work with us to improve lives and incomes.
Work With Us
Explore our stories
The TechnoServe blog provides insights and inspiration from our work in communities across the developing world.
Visit Our Blog