Katarina Kahlmann
Regional Director, West Africa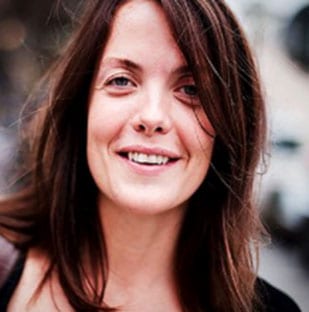 As Regional Director for West Africa, Katarina Kahlmann leads the expansion and deepening of TechnoServe's impact in the region.
Prior to her appointment as Regional Director, Katarina held several positions within TechnoServe. She served as a Director on the Strategic Initiatives team, working on developing and strengthening the organization's corporate partnerships in diverse sectors across Africa, India and Latin America. Previously, Katarina served as TechnoServe's Country Director in Haiti, where she supported the growth of the operation and diversified the portfolio across mango, entrepreneurship and peanut sectors. Katarina began her career at TechnoServe as a Volunteer Consultant in Haiti in 2010, leading the diagnostic phase of the Haiti Hope Project.
Prior to TechnoServe, Katarina was a Management Consultant at McKinsey & Company working to help various organizations develop strategies for growth and organizational change. She has also served as a consultant to the United Nations Development Program.
Katarina completed a Master of Science in International Economics at the Stockholm School of Economics with a focus on Development Economics.

"With a growing population and scarce natural resources, humanity is in need of more efficient agricultural supply chains. Improved productivity and market access among the world's roughly 500 million smallholder farmers can help nourish future generations and bring income, nutrition and education to millions of poor households. Ever since I joined TechnoServe, I have had the fortune of working with tens of thousands of female and male farmers and entrepreneurs to help them make a better living."