Jonathan Auerbach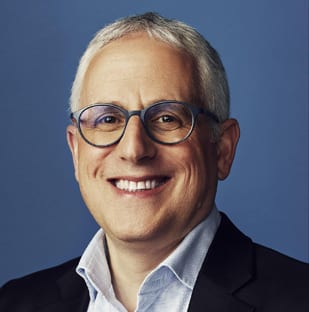 Senior Vice President, Chief Strategy and Growth Office, Paypal Inc
Jonathan Auerbach brings more than a quarter-century of business insights and international leadership experience to his position as Senior Vice President, Chief Strategy and Growth Officer. In this new role, Jonathan leads PayPal's global strategy and business development efforts aimed at driving growth by increasing consumer and merchant engagement across online, mobile and in-store channels. He also oversees the company's M&A initiatives, identifying opportunities for PayPal to expand its reach and meet its growth objectives.
Jonathan has spent more than half of his career living and working in Asia. Prior to joining PayPal, he served as CEO of Singtel's Group Digital Life, where he was responsible for a global portfolio of mobile video, digital advertising and analytics businesses, and managed Innov8, Singtel's $250 million corporate venture fund.
Before Singtel, Jonathan spent 26 years as a management consultant with McKinsey & Company. At McKinsey, he held a variety of executive roles in Asia and North America during his tenure with the Firm, including leading the Asian Telecommunications, Media and Technology Practice; the Singapore Office and the Southeast Asia Region; and the North American High Tech Practice.
Jonathan has also served as a member of the Economic Strategy Committee of Singapore, which is chaired by Singapore's Minister of Finance, and the Singapore Government's Committee on University Education Pathways Beyond 2015. He is currently on the Board of Advisors of the Lee Kong Chian Business School at the Singapore Management University, and he is Chairman of the Board of HOOQ, a video streaming service aimed at emerging markets that is backed by Singtel, Warner Brothers and Sony Pictures.
Jonathan graduated Magna Cum Laude, Phi Beta Kappa from Dartmouth College and holds a degree in Politics, Philosophy and Economics from Oxford University, UK, where he was a Keasbey Scholar.