Fighting Poverty in Rwanda
One of Africa's most densely populated and least urbanized countries, Rwanda has few natural resources and minimal industry. An estimated 1 million Rwandans died in the 1994 genocide against the Tutsi, and the country's economy was destroyed. The economy as a whole is gradually recovering from this tragedy, but the poor standard of living within Rwanda remains an issue that brings with it many social and economic challenges.
Poverty in Rwanda: A Quick Overview
Despite experiencing an economic boom in the last decade, over 38% of Rwanda's population still lives below the poverty line. It is speculated that the poor education system is a significant contributing factor to this issue, as almost 40% of children in Rwanda do not finish all six years of their primary schooling.
With COVID-19 affecting supply and trade across the globe, Rwanda's economic growth has come to a screeching halt. Because many families in Rwanda rely on selling the produce from their farms, this supply chain disturbance has had a major impact on the poverty rate, as well as overall economic growth.
The challenges to overcoming poverty in Rwanda are abundant, but non profits and charities in Rwanda are doing their part to find a solution. With the help of these organizations, as well as financial stimulus through organizations like The World Bank, Rwanda is slowly but surely working their way towards Middle Income Country status. The future is bright as long as a continued effort is made, and access to knowledge and resources that promote a sustainable economy are made available.
Our Work in Rwanda
TechnoServe has been in Rwanda since 2007 and has implemented numerous interventions across the country. We are working with farmers in the coffee and dairy sectors, with orphans in the pineapple sector, and focusing on youth economic opportunity to improve the quality of their products and services, equip them to access more lucrative markets, and help them attain a higher standard of living for themselves, their families, and their communities.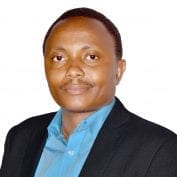 Ben Bizinde
Country Programs Manager, Rwanda
Umoja House, 2nd Floor
Plot 0079/NYA/MUH
African Union Boulevard, Kiyovu
P.O. Box 7108
Kigali, Rwanda
In Rwanda, farming coffee is the main source of income for many families. COCAMU Cooperative Members are transforming their lives and communities by strengthening their farms.
Agriculture Projects in Fighting Poverty in Rwanda
Resources
Independent Assessment of TechnoServe's Coffee Agronomy Training Program
This study presents an independent professional opinion of Laterite Ltd., a research-consulting firm. It is an unbiased assessment of the accuracy of TechnoServe's impact estimates on yield increases and best practice adoption…
2019 Annual Report
Read our 2019 Annual Report online and explore our results from the year.