These constraints may include skills, technologies, availability of information, market linkages, access to finance, infrastructure, governance or policies. We address market failures in three ways:
Develop Capacity: We help individuals and communities acquire skills, share knowledge and apply the technologies needed to build successful farms and businesses.
Strengthen Market Connections: We coordinate among industry players and connect emerging businesses and farms to capital, networks and suppliers.
Improve the Business Environment: We encourage self-sustaining economic activity by addressing the policies, information and incentives that help markets function better.
Next up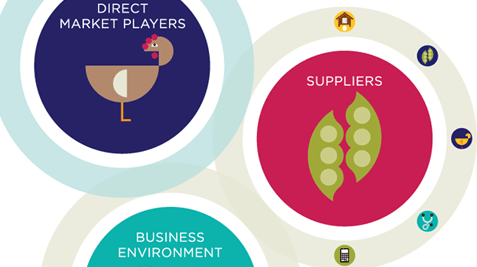 TechnoServe works with market system participants at all levels to help benefit people and communities facing poverty.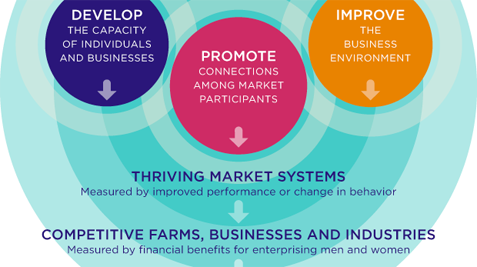 TechnoServe's efforts set in motion a cycle of development that helps people lift themselves out of poverty.