Video: Sharing What Works
October 22, 2014
The Clinton Global Initiative features the efforts of Partners in Food Solutions and TechnoServe to improve food security in sub-Saharan Africa – benefiting both business and society.
At its 10th annual meeting last month, the Clinton Global Initiative (CGI) showcased Partners in Food Solutions as one of 10 successful CGI Commitments. Formed following a CGI Commitment announced in 2009, Partners in Food Solutions (PFS) is a nonprofit organization that links the technical and business expertise of volunteer employees from global food companies to small and growing food processors in sub-Saharan Africa.
TechnoServe works with PFS in several countries as an implementing partner on the ground, with funding from the U.S. Agency for International Development. CGI's video features the story of Girum Foods, a wheat milling business in Ethiopia that has been working with PFS and TechnoServe to improve its production of nutritious food.
"We have around 120 employees, of which most are women," explained Girum's co-owner and deputy manager, Abeba Tesfaye. "We send them to TechnoServe training for management, finance, milling and baking ... Not only [do] we value our employees, but also our customers, because we produce quality products and we deliver on time."
Enhancing the capacities of local food processors like Girum allows them to buy larger quantities of products from smallholder farmers as well as produce better, more nutritious food for the population at large.
"Having a healthy population means that children can go to school, parents can go to work and the economy will thrive," said Bedilu Shegen, TechnoServe's director for PFS in Ethiopia. "Then we will have a vibrant economy and population."
Read more about Partners in Food Solutions from the Clinton Global Initiative.
Related Blog Posts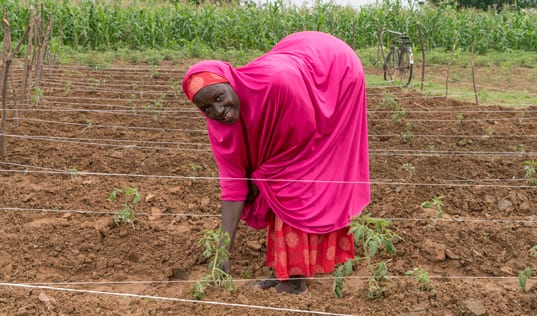 In Nigeria, TechnoServe is helping tomato farmers boost incomes and reduce post-harvest losses, while adapting to a changing climate.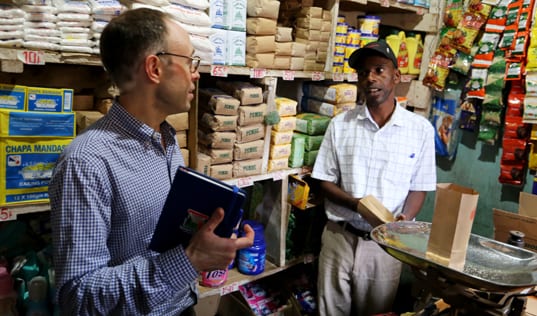 TechnoServe and Moody's Foundation have partnered to support micro-entrepreneurs in Kenya's micro-retail sector through the Smart Duka Initiative.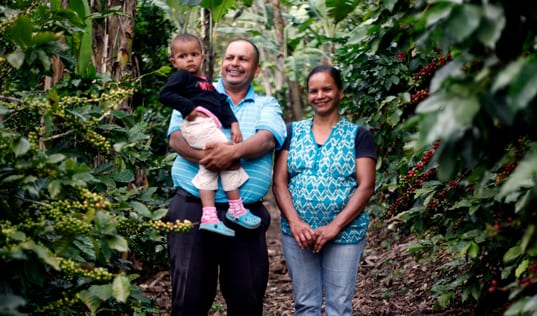 To celebrate National Coffee Day, TechnoServe shared insights and stories about the smallholder farmers who grow this transformative crop and the impact coffee has had on their daily lives.