The Business Case for Climate-Resilient Agriculture
April 24, 2019
In Uganda, TechnoServe is partnering with Nile Breweries Limited and the Sustainable Food Lab to identify climate risks in sorghum and barley supply chains.
In eastern Uganda, farmers like Alex face growing challenges from climate change, including crop loss, soil erosion, and increased pests and plant diseases.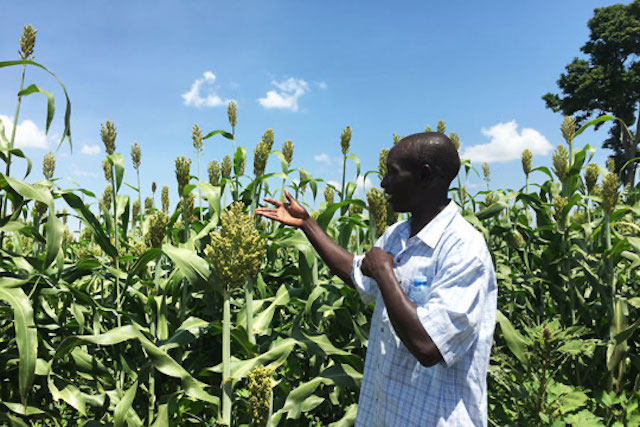 In 2018, the World Economic Forum ranked extreme weather events and natural disasters as the top two global risks for businesses in terms of likelihood. Modern supply chains rely on complex and increasingly interconnected global networks, leaving both companies and producers around the world vulnerable to climate threats. But climate change is a local issue just as much as it is a global issue.
In eastern Uganda, farmers have recently been suffering decreased yields and lowered incomes because of higher temperatures and erratic rainfall. An increase in severe weather events, including extended droughts and periods of flooding, has led to extensive soil erosion and crop loss. With average temperatures in eastern Uganda expected to increase by 1.8 degrees Celsius, and average annual rainfall to increase by 15 percent by 2050, prioritizing climate resilience is essential for the long-term success of small-scale grain producers in the region.
"As climate change worsens, managing its impact on agricultural supply chains will become increasingly urgent – and expensive." –Julia Sorensen, TechnoServe
In 2018, TechnoServe partnered with Uganda's Nile Breweries Limited (a subsidiary of AB InBev, the world's largest brewing company) and the Sustainable Food Lab to identify potential climate risks and intervention strategies for sorghum and barley farmers in Uganda. These farmers – who supply Nile Breweries – are particularly vulnerable to climate change threats. Like many businesses that rely on small farmers for crops, Nile Breweries recognized that its economic viability was tied up with these small producers, whose crops were increasingly stressed by climate change. Yet the brewery lacked a systematic way to analyze the problem and start developing solutions.
"As climate change worsens, managing its impact on agricultural supply chains will become increasingly urgent – and expensive," says Julia Sorensen, a program director at TechnoServe who oversaw the research project in collaboration with Dr. Eveline Komutunga of the Ugandan National Agricultural Research Organization (NARO).

A warehouse in Jinja, Uganda, where sorghum from smallholder farmers is aggregated for delivery to Nile Breweries.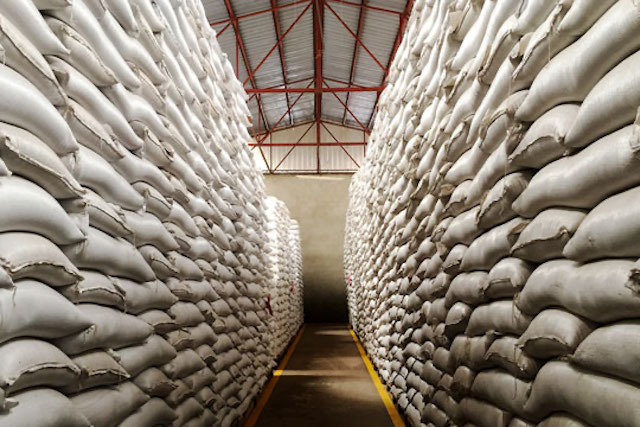 To address this challenge, TechnoServe and the Sustainable Food Lab used the United States Agency for International Development (USAID) Guide to Assessing Climate Resilience in Smallholder Supply Chains to analyze sorghum and barley supply chains. The guide advises companies to adopt a systematic process for understanding and managing climate risk. This includes "know your risk" (identify geographies and crops that might be threatened by climate change); "know your farmers" (identify specific groups of farmers within the supply chain that are most at risk); and "know your resilience" (diagnose the capacity of the company's suppliers to absorb climate shocks).
Assessing climate risk in supply chains requires companies to prioritize areas where resilience is critical for future supply security. Nile Breweries already had some climate risk information, but field studies were necessary to identify areas with specific risks, such as drought, landslides, soil erosion, and variable rainfall.
"Having [climate risk] quantified and written enables the agromanager to make the case for resources, because it is better for swaying decision-makers," explains Nile Breweries Agro Manager Theunis Coetzee.
Nile Breweries also needed to gather additional information about the farmers in their supply chains. To get this information, TechnoServe created focus groups to give the sorghum and barley farmers a platform to report their perceived threats.
Finally, the project identified existing resilience capacities and new resilience-building strategies. Recommendations included installing additional weather stations, partnering with forecasting providers, utilizing more extensive pest management systems, and promoting crop diversification through government and private sector partnerships.
The study also acknowledged that several challenges will require cross-sector cooperation, including improved infrastructure and weather monitoring stations. Nile Breweries recognizes that managing climate-related supply chain risks requires significant business investment and a long-term focus that defies the short-term perspective common in the private sector.
"Having [climate risk] quantified and written enables the agromanager to make the case for resources, because it is better for swaying decision-makers." –Theunis Coetzee, Nile Breweries Limited
But for the many businesses around the world facing climate threats in their supply chain, simply understanding the nature of these risks is the first step toward developing the investments and strategies that can mitigate them.
"We needed to put the business case into a framework that would sing through loud and clear to senior business executives who make investment decisions," says Julia. "This pilot with Nile Breweries shows how a business can be proactive about climate-related risks and help secure future business value, as well as the lives of the farmers that depend on their supply chains."
Related Blog Posts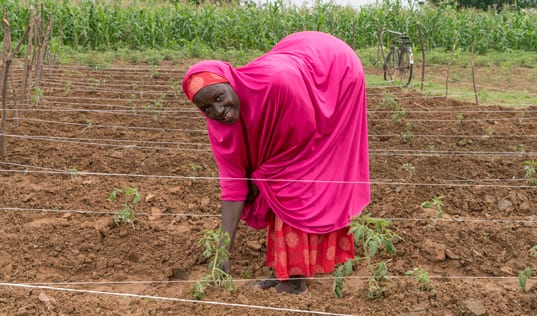 In Nigeria, TechnoServe is helping tomato farmers boost incomes and reduce post-harvest losses, while adapting to a changing climate.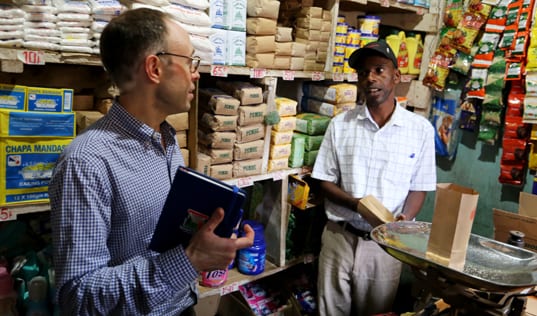 TechnoServe and Moody's Foundation have partnered to support micro-entrepreneurs in Kenya's micro-retail sector through the Smart Duka Initiative.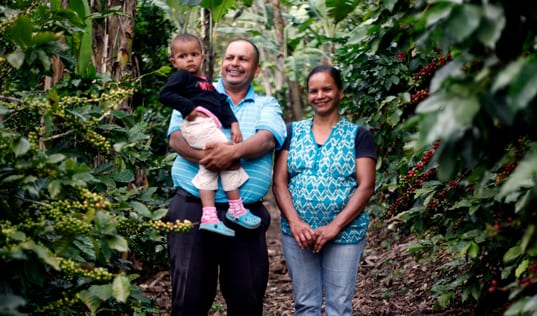 To celebrate National Coffee Day, TechnoServe shared insights and stories about the smallholder farmers who grow this transformative crop and the impact coffee has had on their daily lives.