Video: Meet Our New President and CEO
August 11, 2014
TechnoServe is pleased to welcome William Warshauer to his new role.
Today marks Will Warshauer's first day as TechnoServe's fourth president and CEO.
"I am humbled and delighted to have the opportunity to lead TechnoServe. I am eager to get down to work with our 1,300-plus staff around the world. Together, we will continue to innovate and make TechnoServe the most effective catalyst and partner for transformative, on-the-ground, market-based solutions to poverty."
Will brings more than 25 years of experience in international development and the private sector to his position. He launched his career as a Peace Corps volunteer in Sierra Leone and has since worked in 40 developing countries. In his latest role, Will served as chief operating officer of Pact Inc., and as president of the Pact Global Microfinance Fund – one of the world's largest microfinance institutions. Previously, he served as executive vice president for health and development solutions with Voxiva Inc., where he led the development of innovative, mobile phone-based health information systems. As a former executive vice president at PSI, Will led initiatives such as the development of the organization's global strategic plan and oversaw a $90 million portfolio of health programs in Africa.
"I have admired TechnoServe for many years and have been consistently impressed by the caliber of its staff and its cutting-edge approaches," Will said. "Most of my career has been spent applying business solutions to development challenges, and I have seen firsthand the great leverage and power in that approach. Going forward, as more and more corporations look for shared value opportunities, and as foreign investment continues to dwarf official aid flows, TechnoServe's mission and skills will be more relevant than ever."
In his first few months, Warshauer will visit TechnoServe projects in Africa and Latin America and meet with corporate, government and foundation partners around the world. "I'm excited to visit TechnoServe programs and see the work firsthand. It will be a privilege to meet our staff and many of the hardworking women and men with whom we work."
Related Blog Posts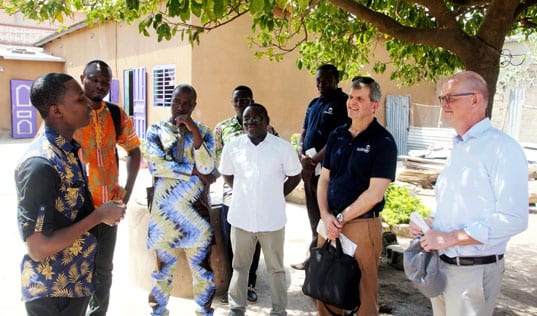 Through TechnoServe's BeniBiz program, young entrepreneurs like Babatundé Oguidi are getting the training and technical advice they need to run successful micro-enterprises.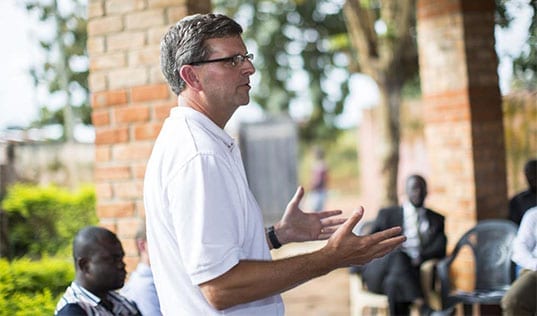 TechnoServe proudly celebrates fifty years of impact and millions of lives transformed through the power of private enterprise. As we reflect on all that TechnoServe has accomplished together with our supporters, partners, and enterprising people around the world, we are excited to catalyze even greater change in the years ahead.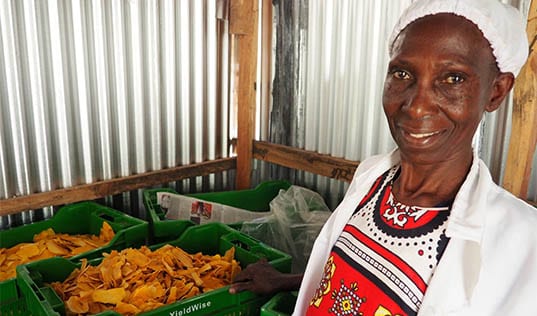 Kellogg Company and TechnoServe are partnering to fight food loss, from the farm to your refrigerator.