TechnoServe and FrontlineSMS Use Mobile Technology to Help Train Farmers
September 01, 2011
In Tanzania, TechnoServe is partnering with FrontlineSMS, an organization that uses mobile messaging technology to help non-governmental organizations communicate with groups of people in developing countries.
In Tanzania, TechnoServe is partnering with FrontlineSMS, an organization that uses mobile messaging technology to help non-governmental organizations communicate with groups of people in developing countries. FrontlineSMS is helping to facilitate farmer training for TechnoServe's Coffee Initiative in Tanzania. Below, FrontlineSMS Community Support Coordinator Florence Scialom speaks with James Hangaya, Monitoring and Evaluation Analyst at Technoserve, about how he is using FrontlineSMS to help collect the data he needs. This post originally appeared on the FrontlineSMS blog and is reposted with permission.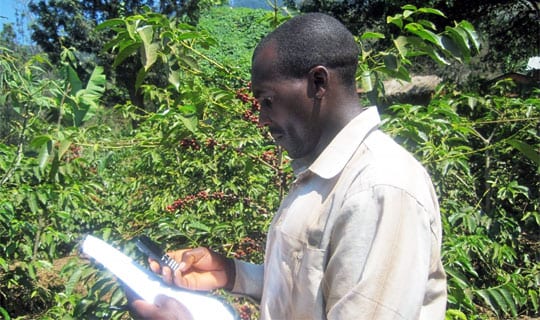 Training for farmers is a key to TechnoServe's strategy in Tanzania, and forms a large part of their Coffee Initiative project. Training sessions help small-scale coffee farmers produce better quality coffee, thus helping them to secure higher prices in the international marketplace. "Sessions are based on different topics, and include practical lessons on, for example, how much fertilizer should be used to produce the best yield," explains James. The farmer trainers hold multiple sessions on agricultural best practices, helping farmers to use their equipment and run their farming practice more efficiently.
One of the key steps in monitoring and evaluating the success of training is to measure the changes in farmers' behavior. "We train approximately 12,000 farmers every year" James tells me, "and there are nearly 60 farmer trainers across the country at the moment, running courses for groups of 15 to 20 farmers at a time." There is certainly a lot of data to keep track of, and this is where FrontlineSMS proves very helpful in TechnoServe's work.
After experiencing the challenges of monitoring and evaluating their training programs using extensive paper surveys, James and the TechnoServe team decided that there must be a more efficient way. This is when they came across FrontlineSMS data collection tool, FrontlineForms. Using this tool TechnoServe farmer trainers are now able to conduct all post-training evaluation via SMS.
James explains how they manage this process: "Each farmer that attends a training session is allocated an individual ID. When filling out FrontlineForms, the farmer trainers use this ID to identify which individual farmer they are collecting data on. They answer set survey questions about farmer behavior, using a pre-defined scale of 1-10 to indicate responses. They then send them back to me in the office to analyze the data." This gives TechnoServe the data they need, to indicate whether the training has had an impact on the way the farmers manage their crops.
In addition, farmer trainers are provided with scales to measure a sample number of farmer's harvest weights. These weights are compared with the farmer's previous yield, and show how much farmers are able to produce before and after TechnoServe training courses. Collecting these kind of direct indicators of impact is key to monitoring the success of the Coffee Initiative training sessions, and FrontlineForms is allowing this data collection process to be done much more quickly, and at a lower cost to TechnoServe.
The transition from paper to SMS has made a great difference to work flows, as James explains; "it saves us so much time and money, because our field staff no longer have to travel from the field to deliver paper survey results to our office, which can be a journey of more than 1,000 kilometers."
This use of SMS technology makes the data collection process more efficient in error detection, too. As James says, "If I had picked up a potential error or if there was any data missing in a paper report then I would have to send it all the way back to the field to check whether the data needed to be edited; now I am able to this much more quickly and simply, via SMS." These efficiency savings help to demonstrate the value of using FrontlineForms as a data collection tool.
TechnoServe plans to continue using FrontlineSMS for monitoring and evaluation, and are looking at ways to optimize and extend the ways they use the software, too. "In future we are looking to use FrontlineSMS to register farmers for training sessions and track their attendance. This will allow us to provide real-time reporting from the field," explains James.
Related Blog Posts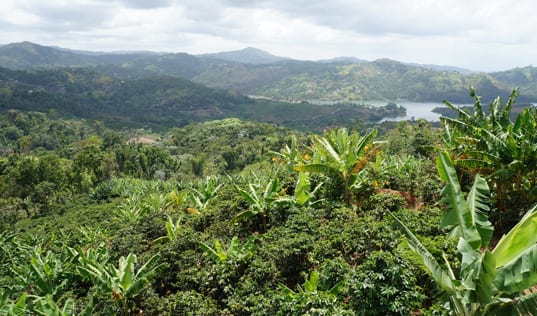 We spoke with TechnoServe's new coffee program manager for Puerto Rico about his background in coffee, his plans to revive the industry, and the biggest challenges he foresees.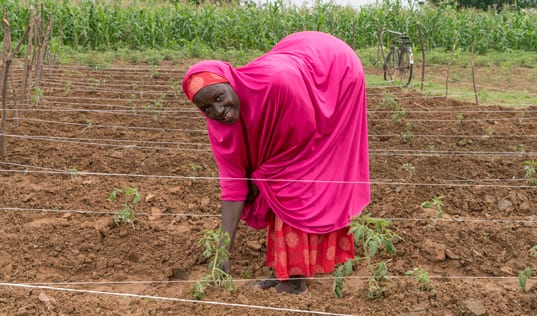 In Nigeria, TechnoServe is helping tomato farmers boost incomes and reduce post-harvest losses, while adapting to a changing climate.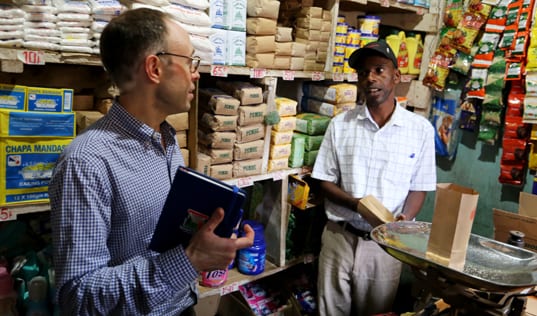 TechnoServe and Moody's Foundation have partnered to support micro-entrepreneurs in Kenya's micro-retail sector through the Smart Duka Initiative.