Q&A: Former TechnoServe Employee Creates a New Model of Giving
January 17, 2013
Former TechnoServe employee Nick Villele has opened a new "philanthropub" in Washington, DC. The unique business model donates all profits to charitable causes.
Nick Vilelle recently co-founded Cause, a new bar and restaurant in the Shaw neighborhood of Washington, DC, which donates all of its profits to charitable organizations. Previously, Nick spent four years with TechnoServe, first as an Africa Division Fellow, and later as a part of TechnoServe's Volunteer Consultant Program (now the
TechnoServe Fellows Program
) before serving as Program Manager, training and supporting entrepreneurs in Swaziland. Nick has also served in the Peace Corps and AmeriCorps.
Former TechnoServe employee Nick Villele (right) and Raj Ratwani have opened a new "philanthropub" in Washington, DC. The unique business model donates all profits to charitable causes. Photo credit: Benjamin C. Tankersley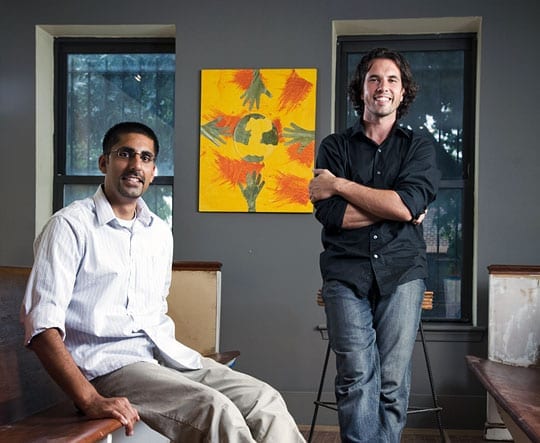 Q: What is your background?
Nick Vilelle: I'm an organizational psychologist and have spent the past seven years working with nonprofit organizations in Africa and the United States. Through Peace Corps, AmeriCorps and my work at TechnoServe, I have advised and aided with the launch and operation of hundreds of small businesses. Concerned about current funding sources, I identified the potential for the Cause model to improve efficiency in both charitable giving and grassroots development.
Q: How did you become involved with TechnoServe?
NV: I started with TechnoServe as an Africa Division Fellow in 2007. I then went to Swaziland as a Volunteer Consultant in 2008. In late 2008, I was hired as a Program Manager for the Entrepreneurship Program in the TNS Swaziland office. I spent over three years with TechnoServe in Swaziland and nearly four years with the organization in total. I left in June of 2011 to start Cause.
Q: What did you learn from the experience?
NV: I learned a lot during my time with TechnoServe. Through my entrepreneurship work at TechnoServe, I had the opportunity to work with many different entrepreneurs in all types of businesses. Through my advisory work, I also learned a great deal and took away many lessons that I am now applying as I develop my social enterprise. Having the opportunity to train and advise hundreds of entrepreneurs taught me practical lessons about small business and startup pitfalls. The work also refined my thoughts about sustainable development and sharpened my focus on building sustainability into everything I do. This is at the core of the Cause business model and is a lesson that I will always carry with me.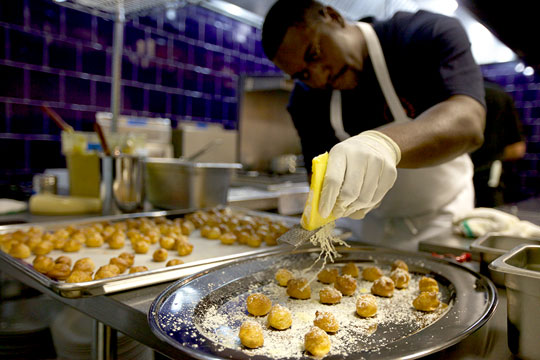 Q: How did the idea for Cause come about? What is the business model?
NV: Co-founder Raj Ratwani and I came to this idea from slightly different backgrounds, but with the same ultimate motivation. We met when we were both starting PhD programs at George Mason University, Raj in cognitive psychology and I in organizational psychology. I left after getting my master's degree and joined the Peace Corps, completing my 2 1/4 years of service in Togo, West Africa.
It was upon my return in 2006 that Raj and I first discussed the idea that eventually became Cause. Raj was still working on his PhD and had been feeling like between his school and work commitments, he had no time left to get involved in charity and projects to give back. I was coming back from West Africa, having been exposed to the extreme poverty that people are forced to live under, as well as some great grassroots organizations that were trying to assist them to improve these conditions. Living in a country where the average annual income is around $300, I had seen the huge impact that a small amount of money could have when in the hands of the right people and organizations. When we met up for a beer right after I returned, Raj told me about his idea of raising funds for charity through bar and restaurant operations and our partnership was born.
The Cause model flips the script by taking a business with good profit margins and using it to generate funds for top performing organizations while, at the same time, offering its patrons a reason to feel good about where their dollars are going. Cause donates 100 percent of profits (after covering expenses) to a rotating group of vetted charitable organizations that are selected by an Advisory Board.
Cause will be completely self-sustaining and will not require donations to achieve its mission. It is our goal to create a movement through the Cause brand that will help change the status quo associated with charitable giving.
Q: Describe your experience launching the company. What have been the greatest challenges you have faced in the business climate, and what lessons have you learned?
NV: It's a very unique model, and figuring out the best model for the business was a challenge. Raising the needed capital was also a challenge, and then finding the right people to help make it a reality.
As for lessons, the model and timing will never be perfect. If you wait for everything to fall in line, you will never do anything. Do your homework and then get started. Outside this industry, we have been fortunate to learn lessons from Newman's Own and Impact Makers. Impact Makers is a company in Richmond, VA, that does health care consulting based on the same model. Their founder and CEO, Michael Pirron, has been a mentor to Raj and me and now sits on our Advisory Board.
Q: What is your five-year vision for yourself and your venture?
NV: Cause DC is only the beginning. We think that we are onto something big and have a model that can go global. We hope to franchise the model and see Cause bars around the world, continuing to create impact in this unique manner.
Related Blog Posts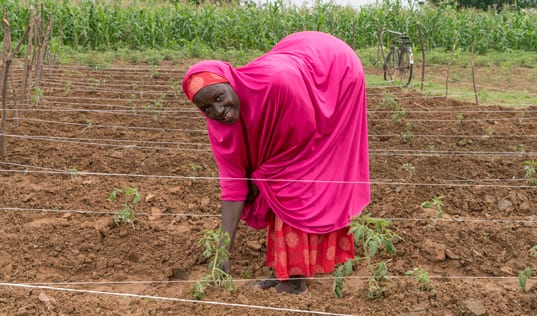 In Nigeria, TechnoServe is helping tomato farmers boost incomes and reduce post-harvest losses, while adapting to a changing climate.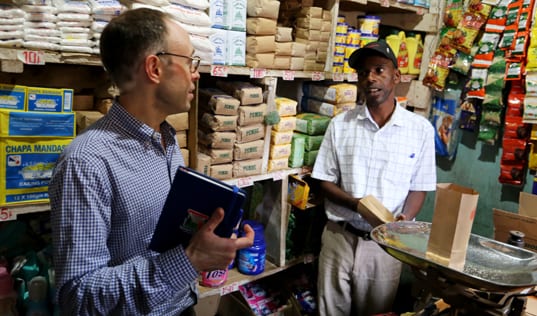 TechnoServe and Moody's Foundation have partnered to support micro-entrepreneurs in Kenya's micro-retail sector through the Smart Duka Initiative.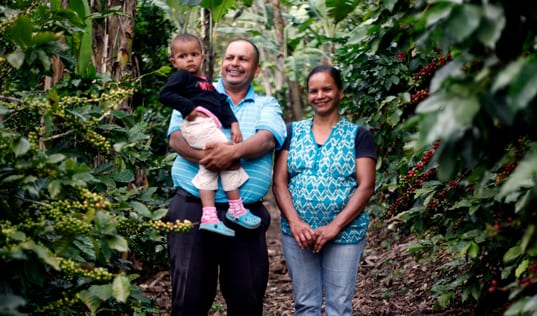 To celebrate National Coffee Day, TechnoServe shared insights and stories about the smallholder farmers who grow this transformative crop and the impact coffee has had on their daily lives.