Photo of the Week: Sweet Success in Peru
May 03, 2013
In the Peruvian Amazon, TechnoServe is helping a rural entrepreneur grow her business nationally and expand into new markets.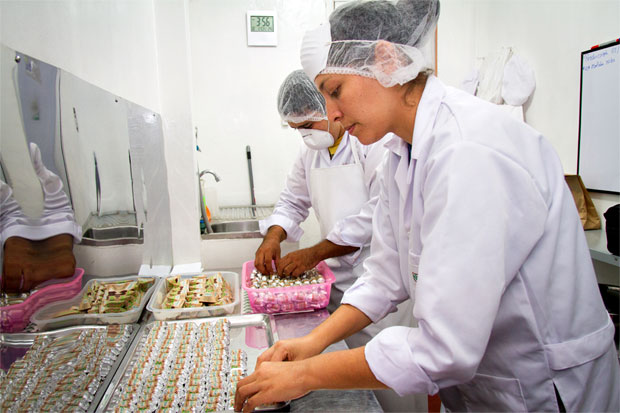 Elizabeth Gómez Flores (right) prepares chocolates in her production room in Tarapoto, Peru. Elizabeth launched her business, NATIVOS, in 2011 to take advantage of the local supply of high-quality cocoa. She applied to TechnoServe's Idea Tu Empresa business plan competition, sponsored by the U.S. Agency for International Development, and was selected as one of 20 finalists to receive assistance from a TechnoServe consultant to implement her idea and access new markets and sources of financing.
With TechnoServe's assistance, Elizabeth built a small production plant, promoted her brand and increased her sales fivefold. Today, NATIVOS is on a sustainable path of growth. Learn more about our work with Elizabeth.
Related Blog Posts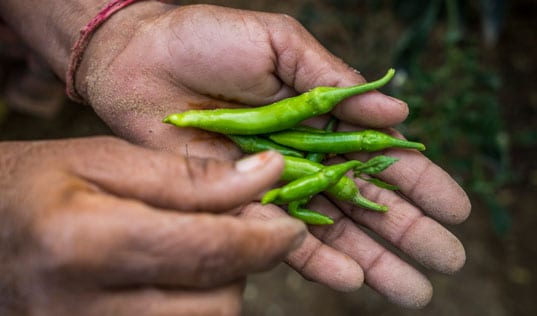 Smallholder farmers face increasing difficulty growing crops as a result of climate change. Despite this threat to their livelihoods, many techniques can help farmers improve their resilience in the face of climate-related challenges. Take our quiz to see how much you know about the impact of climate change on small farmers, and the "climate-smart" approaches that can help.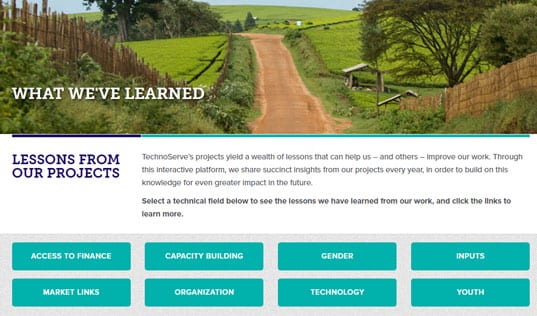 TechnoServe has developed a new interactive tool to share lessons from our work.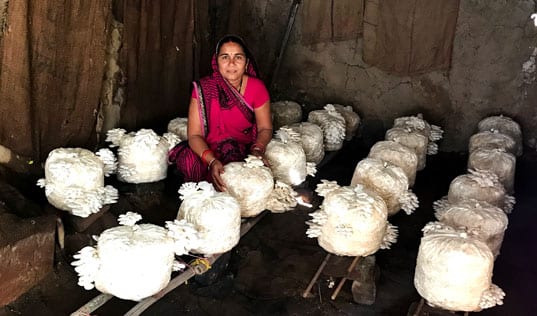 In Madhya Pradesh, India, TechnoServe is partnering with Visa Inc. to develop microenterprise opportunities for women in agribusiness. Following a two-day training workshop, women in Sonkhedi set up mushroom incubation units in their homes as a way to earn supplemental income for their families.