Photo of the Week: Support for Cocoa Farmers in Peru
March 15, 2013
A cocoa farmer in Peru doubles his productivity and improves his family's standard of living with TechnoServe's support.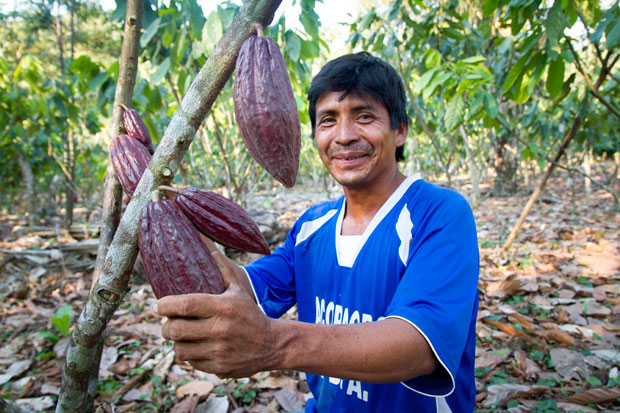 Geister Cachique displays cocoa pods on his farm in the community of Las Mercedes, located in Peru's tropical San Martín region. Through trainings organized by TechnoServe, Geister and other members of the Cocoa Producers Association of Las Mercedes have learned to properly prune and fertilize their trees. The farmers also improved their handling and processing of the cocoa beans after the harvest, and earned a higher price by selling their cocoa collectively. Thanks to these improvements, Geister's productivity has doubled and he is receiving a higher price for his cocoa, helping him to provide for his children.
TechnoServe is assisting thousands of farmers like Geister through the Economic Development Alliance in San Martín, a program funded by the U.S. Agency for International Development. Learn more about the program and Geister's progress.
Related Blog Posts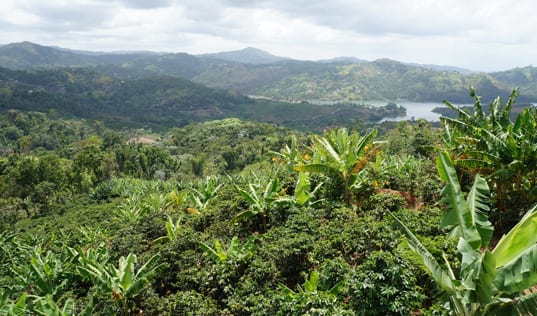 We spoke with TechnoServe's new coffee program manager for Puerto Rico about his background in coffee, his plans to revive the industry, and the biggest challenges he foresees.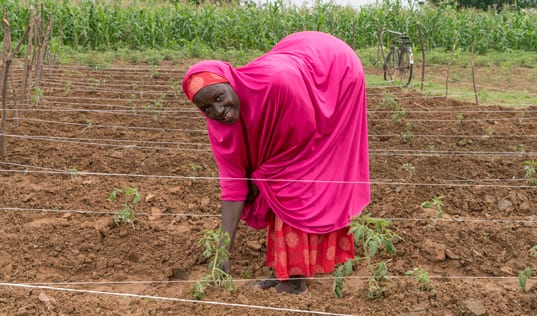 In Nigeria, TechnoServe is helping tomato farmers boost incomes and reduce post-harvest losses, while adapting to a changing climate.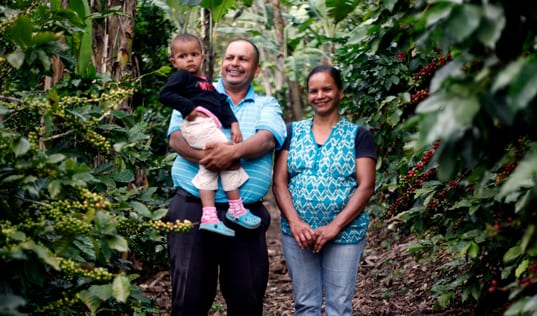 To celebrate National Coffee Day, TechnoServe shared insights and stories about the smallholder farmers who grow this transformative crop and the impact coffee has had on their daily lives.