Photo of the Week: Specialty Cocoa from Honduras
November 22, 2013
TechnoServe is connecting cocoa farmers in Honduras with a gourmet chocolate maker in the United States — and helping to rebuild the country's cocoa industry.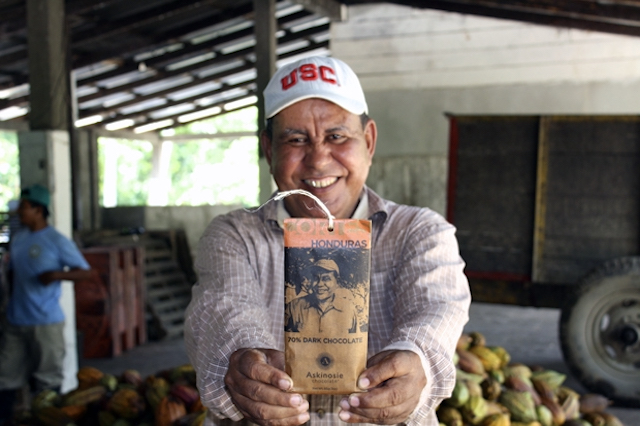 Fermin Arriaga proudly displays a gourmet dark chocolate bar from Askinosie Chocolate bearing his image.
Fermin is the lead farmer at Finca Patricia, a producer group in Cortés, Honduras, that has been working with TechnoServe to improve the quality of their cocoa beans and access a specialty market. TechnoServe helped Finca Patricia identify elite native varieties and facilitated a connection to Askinosie, a gourmet chocolate maker based in Springfield, Missouri.
The two businesses have since developed a stable and sustainable relationship. Fermin and his fellow farmers at Finca Patricia are benefiting from higher incomes and more secure livelihoods. The Honduras chocolate bar, meanwhile, has won an award and become one of Askinosie Chocolate's most popular.
"TechnoServe is showing farmers that they can get a higher price for their product," says Shawn Askinosie, founder of his namesake company. "They can make a career out of working with this industry and they can be rewarded for it."
Learn more about how TechnoServe has helped rebuild the cocoa industry in Honduras.
Related Blog Posts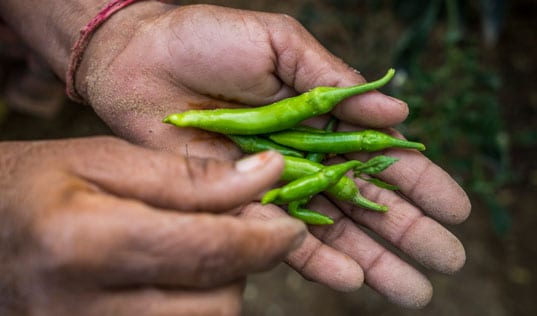 Smallholder farmers face increasing difficulty growing crops as a result of climate change. Despite this threat to their livelihoods, many techniques can help farmers improve their resilience in the face of climate-related challenges. Take our quiz to see how much you know about the impact of climate change on small farmers, and the "climate-smart" approaches that can help.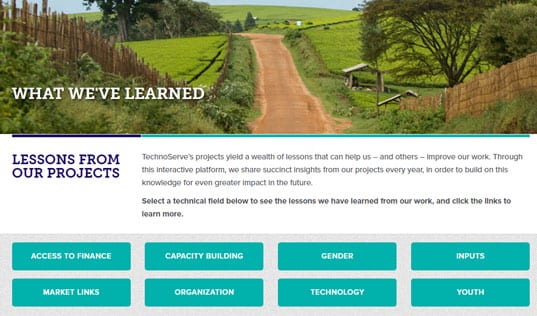 TechnoServe has developed a new interactive tool to share lessons from our work.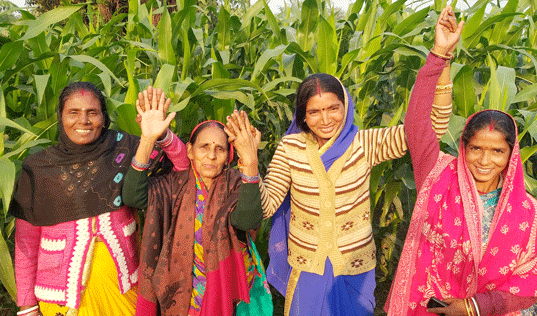 In Bihar, India, female maize farmers are forming collectives to ensure fair prices for their crops and to create gender-inclusive markets. Many of the farmers are becoming board members within the collectives to ensure continued success.