Photo of the Week: Guatemalan Juice Business Bears Fruit
January 10, 2014
TechnoServe helped Mónica Jacinto and the other women behind Kask'i increase their sales and create a better future for their families.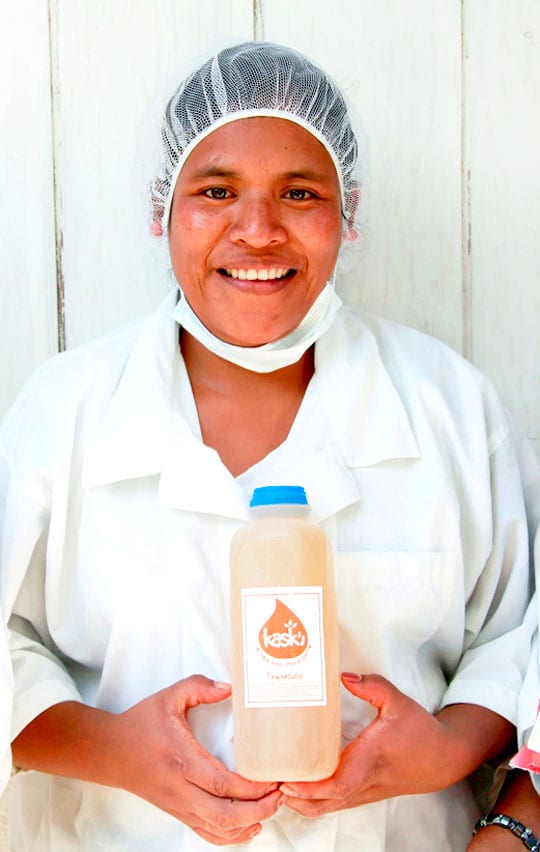 Mónica Jacinto once struggled to support herself and her four children. After her husband left, she sometimes went without food so that her children could eat. Determined to become financially independent, she joined an association of women from Guatemala's San Lucas Tolimán region. Together they started producing fruit juices using a simple blender and formed the business Kask'i.
TechnoServe helped the women of Kask'i improve their business and marketing skills, acquire better equipment and reach new markets. After working with TechnoServe, the business increased its production and began selling their product for a better price. The added income has helped Mónica provide her children with better food, clothes and an education without borrowing money or sacrificing her own well-being.
Learn more about our work with Kask'i.
Related Blog Posts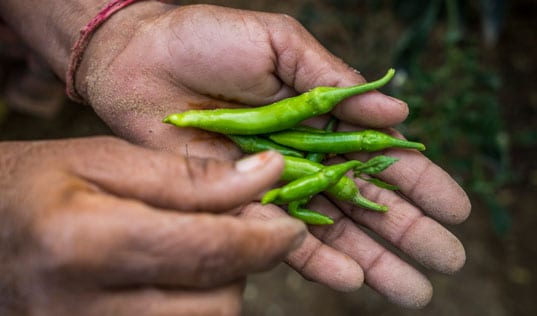 Smallholder farmers face increasing difficulty growing crops as a result of climate change. Despite this threat to their livelihoods, many techniques can help farmers improve their resilience in the face of climate-related challenges. Take our quiz to see how much you know about the impact of climate change on small farmers, and the "climate-smart" approaches that can help.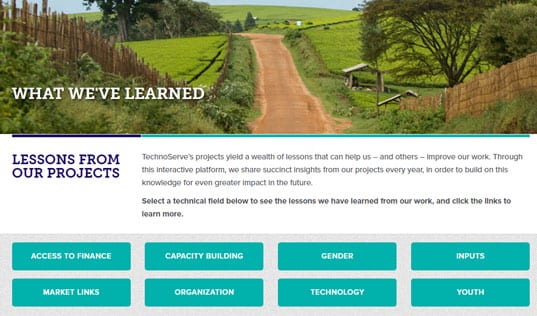 TechnoServe has developed a new interactive tool to share lessons from our work.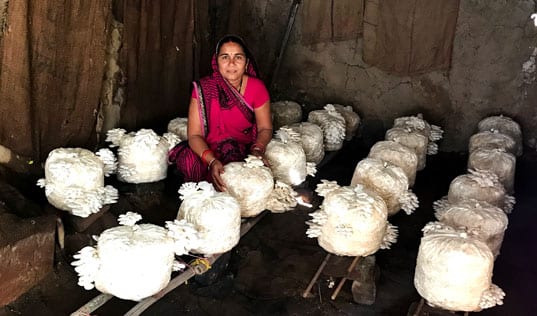 In Madhya Pradesh, India, TechnoServe is partnering with Visa Inc. to develop microenterprise opportunities for women in agribusiness. Following a two-day training workshop, women in Sonkhedi set up mushroom incubation units in their homes as a way to earn supplemental income for their families.