Photo of the Week: Fruits of Success
November 13, 2014
With help from TechnoServe's business advisory services, a Nicaraguan entrepreneur is growing her smoothie business while promoting better nutrition in her community.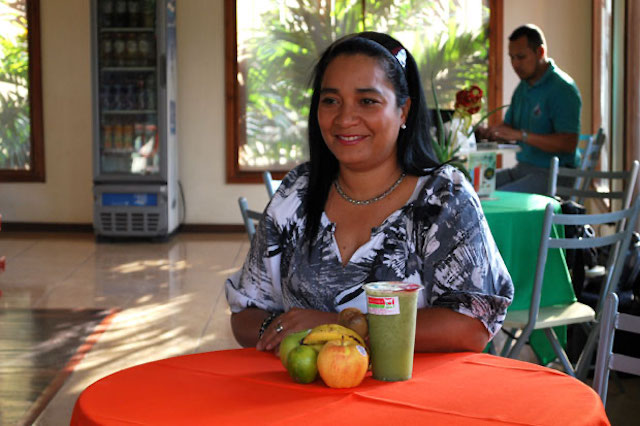 Carolina Ramirez was inspired to start Frutanga, her smoothie business in Managua, Nicaragua, in response to increasingly unhealthy eating trends. "Frutanga" is a play on fritanga, the fried street food found all over the city – from fried cheese to fried plantains – which is washed down with soda, the ubiquitous beverage of choice.
"At family dinners, it's a Coke culture, with a bottle in the middle of the table," said Carolina.
In 2012, she decided to start selling smoothies at her 10-year-old son's school playground as a healthy alternative to soda. The smoothies, which use whole fresh fruit, were a big hit. "We don't give customers an imported mix; we use the whole fruit to give them all the nutrients," said Carolina.
Carolina's business grew thanks to the quality of her product and great customer service, and she opened a storefront location across the street from her son's school. But she realized she needed additional support to continue growing.
"I may have had tools but I didn't know how to use them," she said. Carolina applied for TechnoServe's Impulsa Tu Empresa (ITE) program. The regional program offers tailored business advisory services and mentorship to entrepreneurs, many of whom lead family businesses in the food and services industries. Carolina was one of 210 entrepreneurs across Nicaragua, Guatemala and Honduras participating in the program's first cohort last year.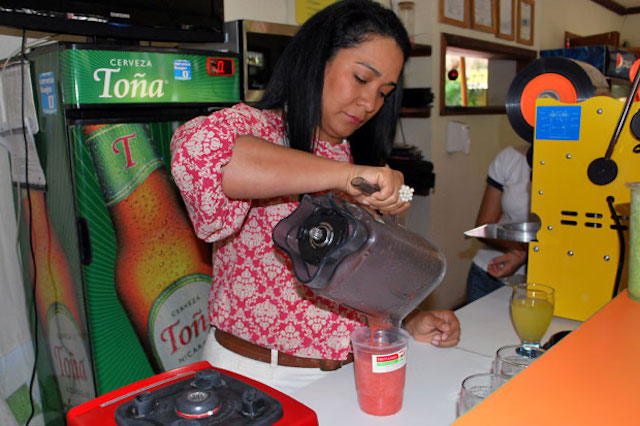 Carolina and her TechnoServe business advisor worked to develop a growth plan for Frutanga and met in person over eight months to implement key strategies, including restructuring product pricing, deepening supplier relationships and improving Frutanga's accounting.
TechnoServe also helps facilitate access to finance for businesses participating in ITE. Frutanga was selected to receive a $10,000 loan for socially responsible businesses through a competitive process. "We can access credit now because everything is better documented and has support," says Carolina.
Today, Frutanga has grown beyond its storefront location to stalls set up inside gyms and call centers. Carolina plans to expand Frutanga's space in the future and has set goals for increasing revenue.
As part of her broader mission, Carolina meets with university nutrition students once a week to discuss healthy eating habits. "People come into Frutanga and say 'I'm here to meet with the doctor. Are you the Frutanga nutritionist?'"
Related Blog Posts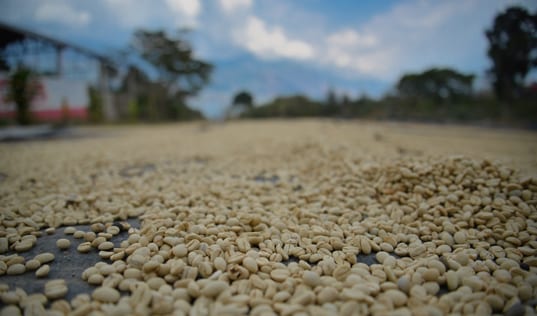 In the next part of our consumer spotlight series, we are highlighting the unique profile of Peruvian coffee. In Peru, TechnoServe works with coffee farmers in former coca-growing regions through the Coffee Alliance for Excellence (CAFE) program.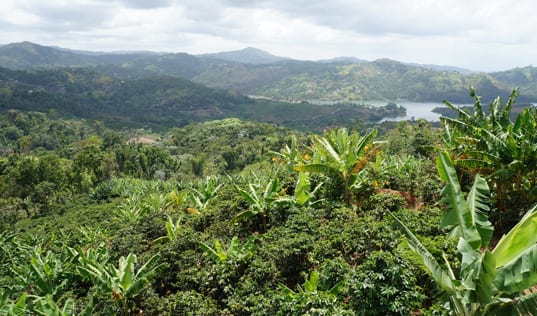 We spoke with TechnoServe's new coffee program manager for Puerto Rico about his background in coffee, his plans to revive the industry, and the biggest challenges he foresees.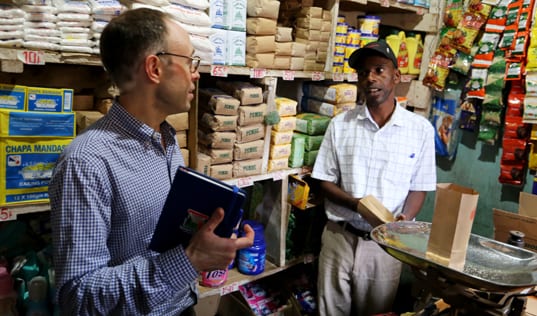 TechnoServe and Moody's Foundation have partnered to support micro-entrepreneurs in Kenya's micro-retail sector through the Smart Duka Initiative.