Photo of the Week: Frontiers in Development
September 11, 2014
We're honored to be featured as a top 5 winner in USAID's Frontiers in Development photo contest for photographer Kevin Ouma's striking image of a Maasai woman preparing to milk her cows in the pre-dawn chill.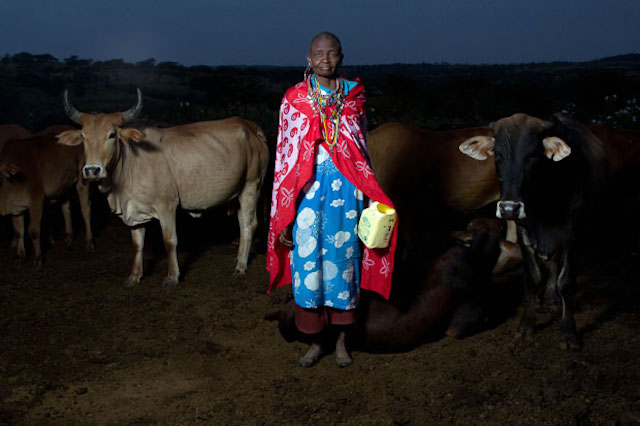 Setting out to capture the hope behind the vision of ending extreme poverty by 2030, the U.S. Agency for International Development (USAID) hosted a photo contest to coincide with its Frontiers in Development Forum, taking place on September 18-19 in Washington, D.C. We are honored that TechnoServe's submission was chosen among the top five winners in the competitition. The photograph, taken by Nairobi-based photographer Kevin Ouma, depicts a Maasai woman – a member of a TechnoServe-assisted farmer cooperative – as she pauses during her early morning dairy duties.
Thousands of Maasai women now have a reliable market for their milk thanks to this pioneering cooperative in Kenya. Women are typically the milk traders in Maasai families, with income from milk sales going toward daily household needs. Yet Maasai women in Kenya face numerous challenges in providing for their families. They often cannot sell their milk because they lack transport. Their cows are less productive because of a lack of adequate fodder. And they face a scarce supply of water, their most precious resource. TechnoServe helped the women establish Maasai Women Dairy, the first dairy plant in Kenya owned almost entirely by Maasai women. The cooperative has grown to more than 3,200 active members and nearly quadrupled its sales in 2013.
See more powerful photography from the top five winners in USAID's competition. We're proud to be in such great company, working together with inspiring individuals and communities around the world to end extreme poverty.
Related Blog Posts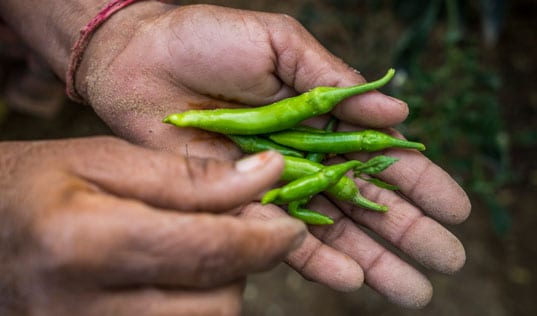 Smallholder farmers face increasing difficulty growing crops as a result of climate change. Despite this threat to their livelihoods, many techniques can help farmers improve their resilience in the face of climate-related challenges. Take our quiz to see how much you know about the impact of climate change on small farmers, and the "climate-smart" approaches that can help.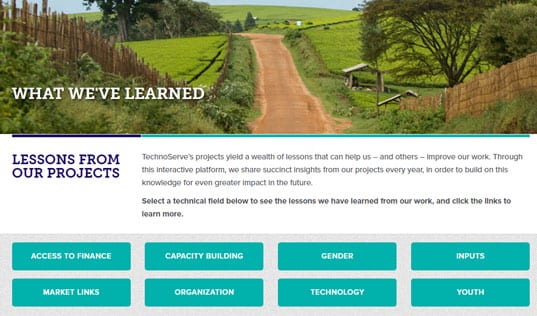 TechnoServe has developed a new interactive tool to share lessons from our work.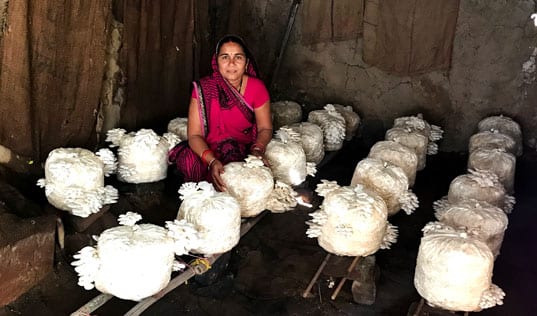 In Madhya Pradesh, India, TechnoServe is partnering with Visa Inc. to develop microenterprise opportunities for women in agribusiness. Following a two-day training workshop, women in Sonkhedi set up mushroom incubation units in their homes as a way to earn supplemental income for their families.