Photo of the Week: Diversifying Her Farm
April 15, 2014
With TechnoServe's assistance, Cándida Busto and other cocoa farmers in Nicaragua are growing better quality cocoa while integrating fruit trees into their farms for additional income.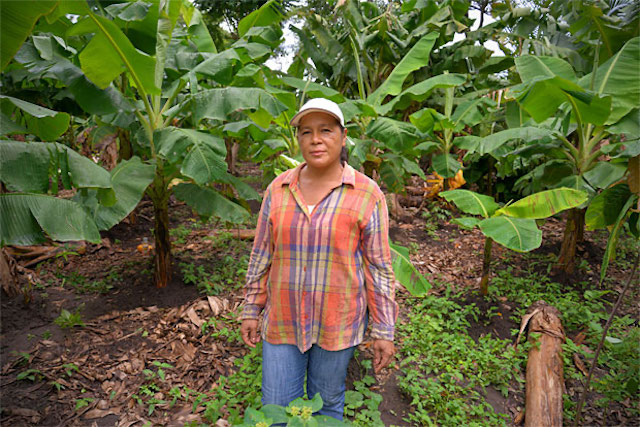 Cocoa was an inheritance for Cándida Busto – her parents left her about 20 cocoa trees on their farm in southern Nicaragua. With support from the PIMCO Foundation, TechnoServe is working with Cándida and other local farmers to improve the quality of their cocoa and sell their beans in specialty markets.
Cándida has adopted a new production system to grow plantains, avocado and coconut together with her cocoa. She has more than doubled her income from fruit, and she and her fellow producers are developing a business plan to establish a collection and processing center for their cocoa.
Read more about our work with smallholder farmers in our annual update: World View 2014.
Related Blog Posts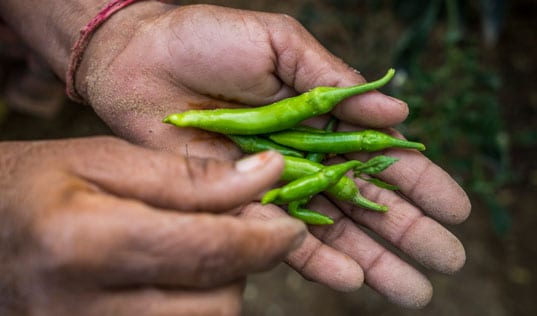 Smallholder farmers face increasing difficulty growing crops as a result of climate change. Despite this threat to their livelihoods, many techniques can help farmers improve their resilience in the face of climate-related challenges. Take our quiz to see how much you know about the impact of climate change on small farmers, and the "climate-smart" approaches that can help.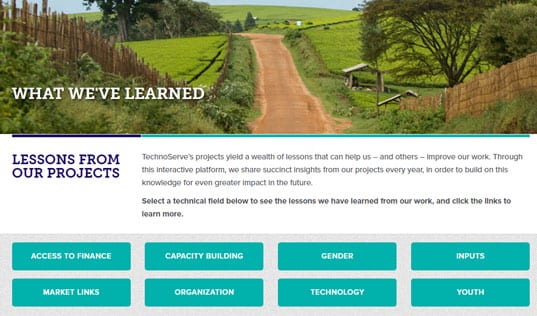 TechnoServe has developed a new interactive tool to share lessons from our work.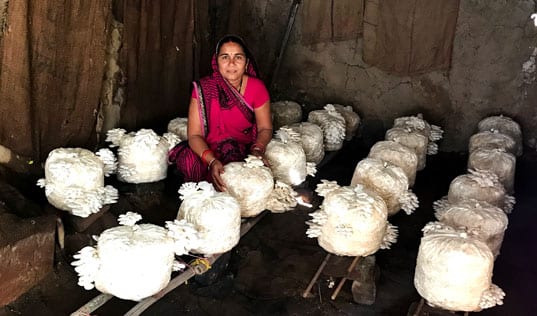 In Madhya Pradesh, India, TechnoServe is partnering with Visa Inc. to develop microenterprise opportunities for women in agribusiness. Following a two-day training workshop, women in Sonkhedi set up mushroom incubation units in their homes as a way to earn supplemental income for their families.