Photo of the Week: Cultivating Fine Cocoa in Honduras
April 19, 2013
With advanced training from TechnoServe advisors, Honduran cocoa farmers are growing high-quality, native varieties that receive a higher price from cocoa buyers.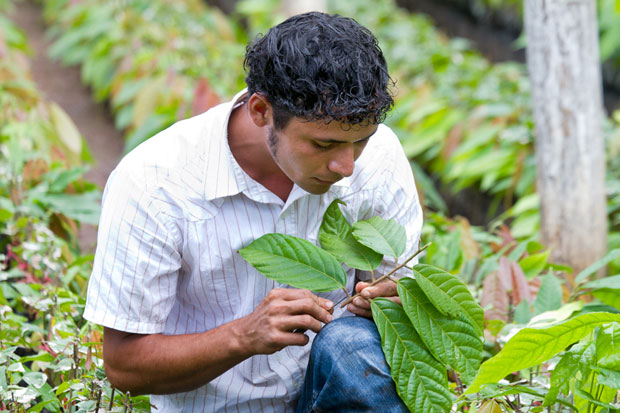 A cocoa farmer inspects a seedling at the CAPROCAFIM cooperative's nursery in western Honduras. With support from the U.S. Department of Agriculture, TechnoServe developed a strategy to revitalize the Honduran cocoa industry. Our advisors identified native plant varieties that would appeal to the burgeoning fine cocoa market and trained farmers in grafting techniques to reproduce the genetic material in new trees.
The 60 members of the CAPROCAFIM cooperative planted more than 120 acres of fine cocoa in the Merendón mountain range and raised enough money to build the nursery. The TechnoServe program has supported the planting of more than 2,500 acres of high-quality, native trees to help ensure the long-term competitiveness and sustainability of the Honduran cocoa industry.
Learn more about our work with Honduran cocoa farmers.
Related Blog Posts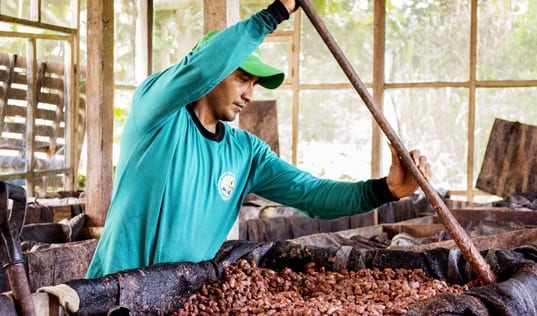 In San Martin, the Apahuit cooperative is working alongside TechnoServe and their farmer members to implement simple, ecofriendly techniques that boost their cocoa yields, improve incomes, and fight deforestation.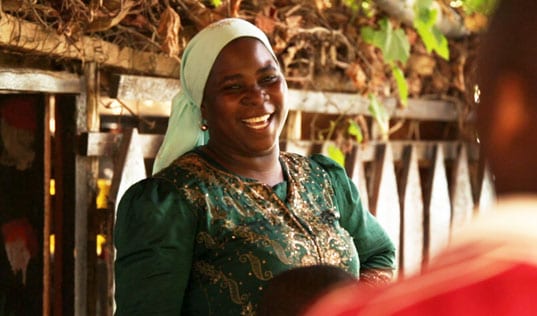 TechnoServe's Business Women Connect program has helped Mozambican women improve their businesses and increase access to savings. This impact can be seen in a new short film titled "She is Capable".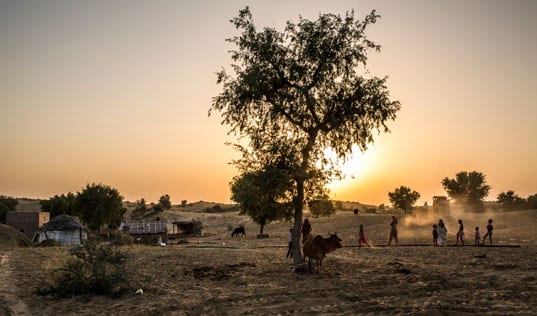 In this series, we check back with TechnoServe program participants who were previously featured on our blog, documenting how their lives have changed and progressed.