Thank You for Making a Difference
November 25, 2015
President and CEO William Warshauer reflects on reasons to be grateful this Thanksgiving.
President and CEO William Warshauer at the Girl's Apprentice Program graduation in Kampala, Uganda, on November 12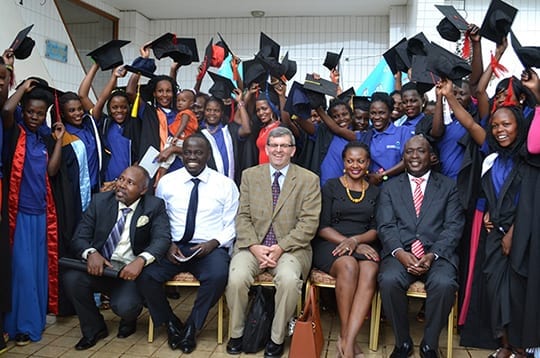 I've just returned from visits to Uganda, Rwanda and Tanzania and am energized and inspired by all the great TechnoServe staff and beneficiaries I have met.
In Uganda, I attended a graduation ceremony for 60 vulnerable young women who successfully completed the Girl's Apprentice Program sponsored by the Citi Foundation. These young women, many of whom are single mothers, received vocational and business training and ongoing mentorship from Ugandan women business owners. In less than a year, 75 percent of the young women began to earn with their new skills, and 50 percent have started saving money. I was deeply impressed by their stories of personal and economic empowerment.
Last week, I spent several days in Tanzania with five members of TechnoServe's Board of Directors. There we met Sebastian Msola, whose food processing business has grown from five employees to 57 since receiving technical and advisory support from TechnoServe through our work with Partners in Food Solutions and USAID. We also met with Lucy Gambi, a widow who had never had a bank account, but is now becoming financially independent from her relatives thanks in part to mobile technology. Using a service that TechnoServe is promoting in rural Tanzania through the Connected Farmer Alliance, Lucy can save money and receive microloans right on her phone.
Every day, I feel grateful to our dedicated supporters who help TechnoServe make a lasting difference in the lives of people like Sebastian, Lucy and their families. On behalf of TechnoServe, I wish you and your family a happy Thanksgiving. Thank you for everything you do for TechnoServe.
Regards,
William Warshauer
President and CEO of TechnoServe
Related Blog Posts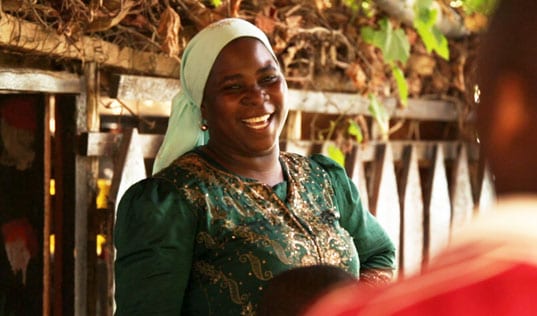 TechnoServe's Business Women Connect program has helped Mozambican women improve their businesses and increase access to savings. This impact can be seen in a new short film titled "She is Capable".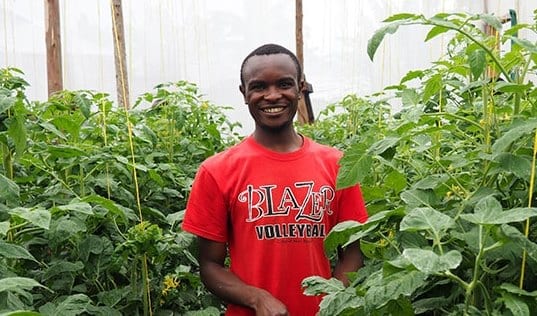 As more young people in rural East Africa turn to agriculture, visionaries like Samson Mwaikenda are modernizing their farming operations for a more prosperous future.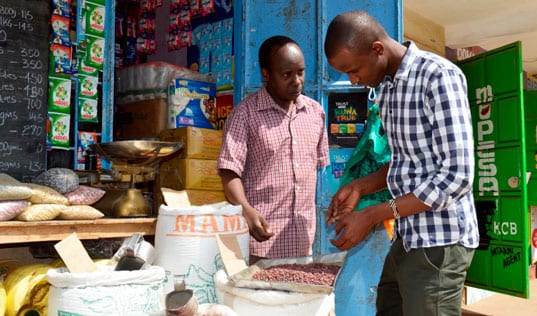 TechnoServe's projects yield a wealth of lessons that can help us – and others – improve our work. In this series, we reflect on the lessons we have learned from our programs in Africa, India, and Latin America, sharing insights from program staff.