"Just Get Up and Do Something"
Sarah LaFleur, a TechnoServe Fellow in South Africa who launched fashion startup MM.LaFleur, talks volunteering, fashion, and the power of entrepreneurship to change lives.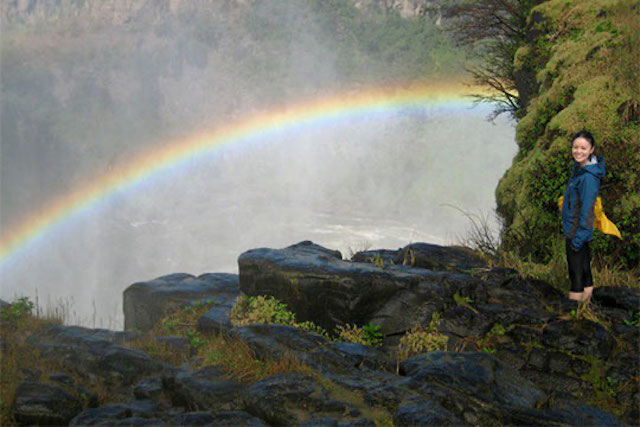 On why she joined the Fellows Program.
I became a TechnoServe Fellow because I wanted to live the idea of helping others first. I really believe in helping people find a sense of purpose in their lives. Sometimes your job can fulfil that need – it gives you a sense of purpose and can make you economically independent. Then while I was exploring my own sense of purpose, TechnoServe was connecting management consultants to projects helping less fortunate people to find their own purpose and build their own livelihoods, so it was a perfect match. I had also worked in Zambia and had written my thesis in college on sexual exploitation and prostitution in refugee camps, and I'd always wanted to spend time and live in South Africa as well, so that was just icing on the cake.
On her Fellowship and impact on TechnoServe's work.
My Fellowship was supposed to be a four-month stint that ended up becoming a full year stint, so I ended up spending a lot more time with TechnoServe than I thought I would – to my delight! The first project that we were working on was focused on supporting farmers in rural South Africa. There you have this dual economy, a very formal, western economy with beautiful supermarkets filled with fresh, tasty food and anything else you could want. And then you have a really informal economy that the black population is operating in, and which has much less opportunity to establish formal businesses and improve your livelihood.
My work as a Fellow was one of the most transformative experiences of my life –  the people that I met at the TechnoServe South Africa office put my life on a different path."
– Sarah LaFleur, TechnoServe Fellow and Founder of MM.LaFleur
The project was focused on training black farmers – who often hadn't had the opportunity to finish elementary school – to produce top-quality produce and enter these formal supply chains. For my first few months I worked on this initiative to identify what kinds of produce black farmers could most easily get into market and to connect them with buyers. Then I extended my time in South Africa in order to work on a second project, which focused on food security. Specifically, we identified a food bank as one of the potential buyers for the producers we worked with, which meant that we were providing income for the farmers while decreasing food waste, as the the food bank could buy produce that couldn't go to market – for example because it wasn't perfectly shaped – but was still perfectly edible and nutritious.
On how being a TechnoServe Fellow impacted her personal and professional path, and contributed to her becoming an entrepreneur.
My work as a Fellow was one of the most transformative experiences of my life –  the people that I met at the TechnoServe South Africa office put my life on a different path. The director of the South Africa office at the time, Earl Sampson, really became my mentor. I got to know his wife and his son, and he coached me through a time in my life when I wasn't quite sure what I wanted to do next.
Then, while I had this type of mentorship, I was also working with these amazing farmers who were starting their own businesses with very little resources. I'd been caught in a trap of thinking, "I'm not quite ready to do my own thing, I need to go to business school," "I need to get a little more work experience," or "I need to learn about 'this' or 'that' before I go and start 'X, Y, or Z.'" But then I saw these farmers who were starting their own businesses and changing their own futures, and that really has a way of kicking you in the butt. It shows you how fortunate you are, shows you how your expertise combined with determination, a good business plan, and hard work really can change lives. It tells you, "Just get up and go do something!"
And that's not to mention transformations to my personal life. One of my colleagues, Anna, became a very close personal friend. I go back to South Africa and visit her and her son is coming to stay with me this winter. It was a completely transformative experience that definitely led to where I am now.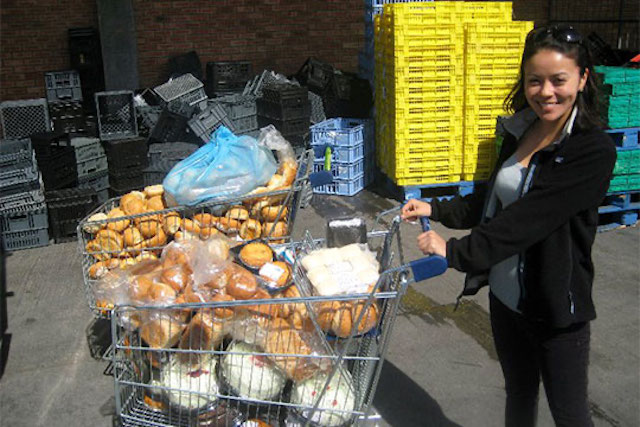 On volunteering and creating change.
I think the most important parts of volunteering is to have realistic expectations. I don't mean that in a pessimistic way,  it's just important to remember that when you're working in international development, you're working on a multi-year, multi-decade project. This doesn't mean that the four months or six months you contribute are just a drop in the bucket, just that what you're really doing is setting something in motion that the local team – who is there longterm – can continue in order to create more lasting change.
We think about international development and think about huge, transformative change, but it's your small acts that add up to that change. You may be there to lend just the bit of expertise or inspiration that leads to change through longer processes. Personally, I think my most impactful work was through my collaboration within the local TechnoServe team. I worked with a really amazing team of about 12 people, and while they had experience in international development, I had this formal training in management consulting, and had done a lot of organizational work at Bain. So I got to bring my experience helping organizations to run more efficiently to the local office in Johannesburg, and we combined our different expertise to refine their decision-making process. I think that's where my impact was most lasting, in helping this great team to amplify their work. Volunteering is a learning experience, and one that changes you. While you should expect to give to others and to transform the world, expect to receive and to transform even more yourself.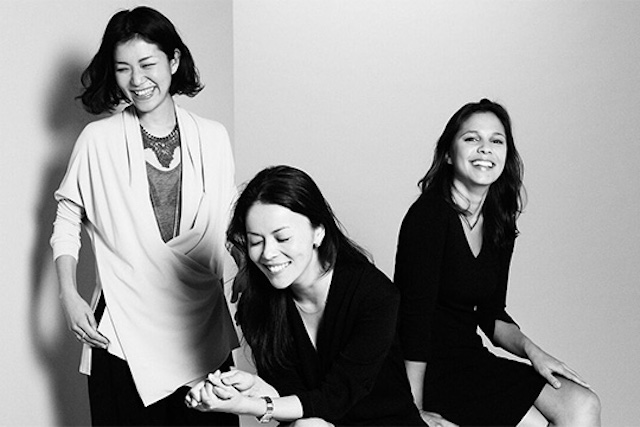 My mother worked in high fashion, and she would always say, "Don't deny the power of costume, because it has the power to change – not only the way others think about you, but the way you feel about yourself." So I've always thought of clothing as quite powerful, but I'd always had the idea in the back of my head that the professional woman has been really underserved by existing brands. She wants to look just as polished and be just as comfortable and professional as the working man, but while you can give a man a suit and he can check all those boxes, you really couldn't say that for women with a lot of the clothing being offered. So I drive a lot of meaning from being able to offer professional women better options.
On how business solutions, and MM.LaFleur, can improve lives and livelihoods.
One of the things I love so much about TechnoServe is that it's no charity case – it's understanding business and the economy, and finding a smart way to better plug the disenfranchised into that economy. It's very strategic, and I love that portion of it. This solution is so powerful not only because it helps people to put roofs over their heads, but because people feel so much more empowered when they put a roof over their own head – and not because someone gave them the money to do so, but because they worked to cultivate or develop a product, or to provide a service, that someone wanted to pay them for.
This is something we talk about at MM.LaFleur. Of course we want to be good partners, to enact corporate social responsibility, and to play our part in philanthropy, but we also know that the biggest impact we can create is not by just giving away money, but by hiring from traditionally disenfranchised communities and letting people become a part of our business in a real way. Just like we looked for places for farmers to plug into the supply chain in South Africa, we can do this at MM.LaFleur, whether we are talking about who supplies our fabrics, or sews our garments, or packs our boxes. We partner with the International Refugee Committee and we've hired a number of refugees en route to the United States into our warehouse, and it's something we continue to work actively for as a business.
Learn more about the TechnoServe Fellows Program and how you can contribute your skills to help change the lives of those living in poverty.