How Digital Business Training is Helping Entrepreneurs in Mozambique
When the COVID-19 crisis hit Mozambique, many women entrepreneurs like Catarina Bié struggled to keep their businesses afloat. Recognizing the importance of continuing to support entrepreneurs during this difficult time, but wanting to do so safely, TechnoServe adapted its usual in-person training program to a digital format using WhatsApp.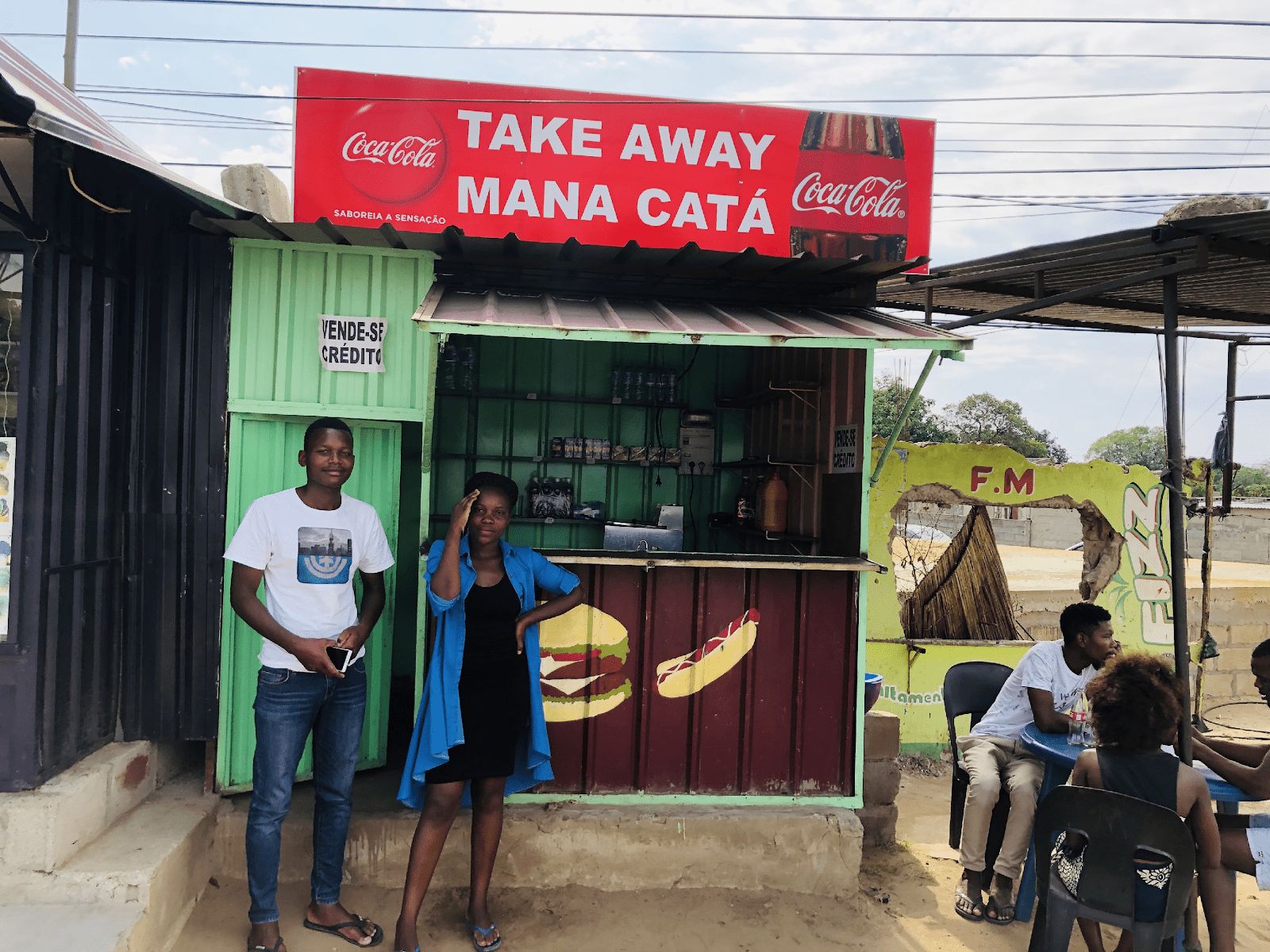 Catarina Bié's small takeout shop in Maputo, Mozambique, was on the verge of closure. Her customers vanished when the COVID-19 crisis hit, and she was unable to cover basic business expenses. At her lowest point, she considered closing the business — a decision that would have had long-term implications for her family's future. 
However, her involvement with the Business Women Connect (BWC) program — a partnership between TechnoServe and the ExxonMobil Foundation — helped her think differently to adjust her approach — and ultimately keep her business open.
A Shift to Digital
Millions of small businesses like Catarina's faced similar trouble as the COVID-19 crisis unfolded. With over 50 years of experience supporting entrepreneurs throughout the developing world, TechnoServe immediately got to work — helping many of them adapt their businesses nearly overnight. But how to do this safely in light of mounting travel and social distancing restrictions?
TechnoServe turned to one of the simplest and most commonly used mobile platforms in the developing world: WhatsApp. The team adapted its training program to a completely digital format and worked around the clock to guide the businesswomen in the program through one of their most challenging times as entrepreneurs.
By listening to the entrepreneurs' changing needs and fine-tuning their solutions as they continued to learn, the BWC team helped nearly 300 women-owned micro-businesses survive the crisis. 
Before, I wasn't able to think differently about how to make my business profitable. Through the program, I discovered that we could use social media to learn and improve business skills."
— Catarina Bié, entrepreneur, Mozambique 
A Blueprint for Success
However, there were challenges with this shift to remote learning. "We were working with a new group of business owners, and they had no experience with TechnoServe training programs," Sarah Bove, the BWC program manager, explains. "The entrepreneurs were expecting an entirely in-person format and had little notice before switching gears to a digital format." BWC worked to overcome these challenges by following a three-step framework.
Understand the entrepreneurs' needs and how they use technology:

At the beginning of the crisis, the BWC team surveyed women's access to

technology

and asked them about their pressing business troubles. "We learned that their priorities were different from our normal program curriculum," Sarah explains. Through the survey, TechnoServe discovered that 70% of the women in the program had smartphones with WhatsApp. Equipped with this knowledge, the team adapted the lessons for delivery via WhatsApp.

Choose delivery methods that allow for engaging courses that are suitable for entrepreneurs' technology access and needs:

To ensure women in the program remained engaged, the BWC team designed WhatsApp classes that followed a consistent schedule and interactive structure. TechnoServe split the entrepreneurs into WhatsApp groups with two scheduled training sessions per week. During each session, the lead trainer shared 60 to 90-second videos and simple, concise key messages and images, pausing for discussions, questions, and practice exercises.

Measure effectiveness with a regular feedback loop:

After each session, the BWC team surveyed entrepreneurs on satisfaction with content, methodology, and trainers. Instead of using online surveys that historically had low completion rates, business counselors called a sample of 30 beneficiaries directly to ask questions. This method, along with one-on-one coaching sessions, allowed trainers to get a deeper understanding of entrepreneurs' class experiences on WhatsApp.

With this feedback, they tailored their program to meet participants' evolving needs. First, they discovered that the 2.5-hour average class length was too long for women who were also juggling urgent demands at home. The BWC team shortened the average class length from 2.5 hours to 1.5 hours and shrunk WhatsApp class groups down from 30 to 15-20 students per group. Additionally, many women shared that they did not have enough mobile data to download all the training materials. In response, the BWC team created a data credit system where trainers could give students who participated in every module's training session some mobile data. Finally, to help women follow training sessions more closely, BWC trainers started to deliver printed training manuals to students.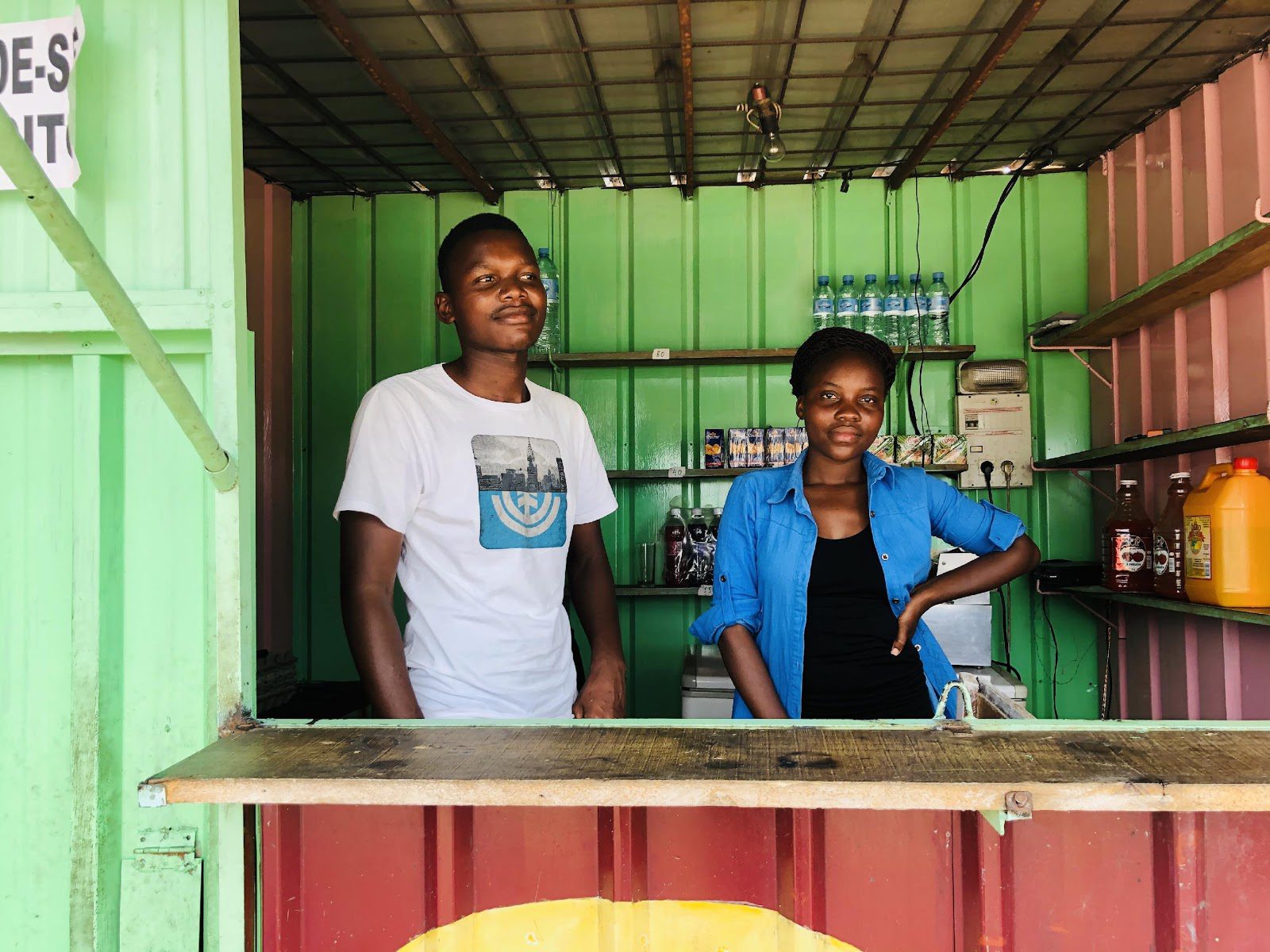 Not only did BWC's digital training help women entrepreneurs overcome new obstacles presented by COVID-19, but it also helped them become more confident in using technology. In Mozambique, many women have less exposure to technology and lack the resources to learn how useful it can be. Due to harmful gender stereotypes, many women, especially in rural areas, share the misconception that it is inappropriate for women to use technology or that they are less capable than men of doing so. 
"The women in the program have become excited about WhatsApp as a business tool," Sarah shares. "They've started to create their own WhatsApp groups to sell their products and services, and to send reminders to their clients." For Catarina, digital training has connected her with a group of like-minded women who inspire her to continue running her business, even when times are tough. 
To attract more customers, Catarina decided to use her savings to invest in her business, buying chairs to accommodate additional customers outside, and purchasing a sign to identify the shop to passersby. In the future, she hopes to get a license to sell other types of products and plans to use innovative ways to do business. 
"Before, I wasn't able to think differently about how to make my business profitable," says Catarina, and cites one of the new approaches that helped her reach customers despite the pandemic. "Through the program, I discovered that we could use social media to learn and improve business skills." After worrying if she might ever serve customers again, she smiles as she watches a group of diners settle in at one of her new outdoor tables and order a meal.