Help TechnoServe Win $25,000 by Voting Today!
October 06, 2014
Show your support for TechnoServe in J.P. Morgan's annual Give-It-Away campaign.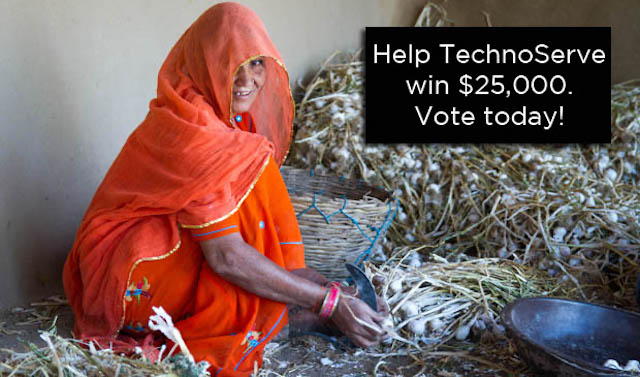 Have you heard the news? TechnoServe has been nominated to participate in J.P. Morgan's 2014 Give-It-Away campaign! This year's campaign is focused on organizations that help create jobs and prepare workers for employment opportunities.
Here's how you can show your support: Take a few minutes and VOTE for TechnoServe.
After more than four decades of proven results, TechnoServe has set an ambitious goal to double our impact by 2017. The Give-It-Away donation of $25,000 will help support our efforts to pursue programs that reflect our key priorities.
If you support our work around the globe, all you have to do is visit J.P. Morgan's page and vote for TechnoServe! It's a simple as that. But you have to act fast – voting closes on November 23!
Help increase the visibility of our work to help men and women lift themselves, their families and communities out of poverty.
Thank you for voting for TechnoServe and spreading the word to family and friends!