Box Shop in South Africa Hosts Special Guests
June 15, 2016
Earlier this month, a U.S. Congressional delegation visited TechnoServe and Citi Foundation's Box Shop program in Soweto, South Africa.
U.S. Representative Steny Hoyer (right) and Citi executive Dennis Evans (left) listen as Johannesburg Mayor Parks Tau addresses the crowd at the Box Shop, an innovative new business incubator.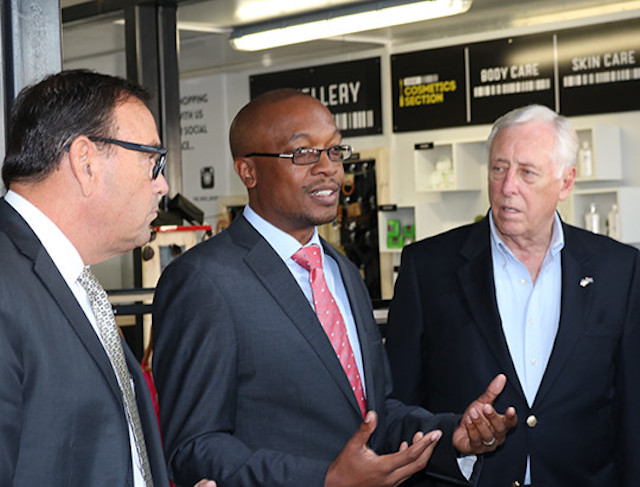 Kofi, a new business in Soweto, South Africa, that specializes in high-quality East African coffee, had a few special guests on June 2.
A U.S. Congressional delegation, led by Senator Christopher Coons (Delaware) and Representative Steny Hoyer (Maryland), made a visit to TechnoServe and Citi Foundation's Box Shop program. The Box Shop is a business incubator housing, fashion, furniture, accessories and food shops – including Kofi – to help build entrepreneurship in South Africa.
South Africa lags behind the rest of the continent in entrepreneurship, with rates of early-stage entrepreneurship activity at 9.2 percent – about half of the regional average for Africa. However, entrepreneurship provides an opportunity to create jobs and address unemployment in the country, where the jobless rate is nearly 30 percent.
A Congressional delegation visits the new Box Shop In Soweto, South Africa.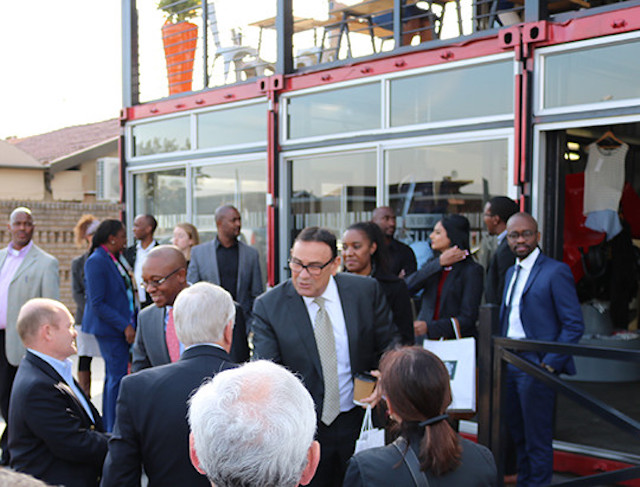 The Box Shop builds off of TechnoServe and Citi Foundation's strong experience working to support entrepreneurship, connect local enterprises with larger markets and link them into stable supply chains. The program, which launched in April, is an effort to grow township economies by providing entrepreneurs with space and business development services to scale their businesses.
The initiative offers a unique approach to supporting young entrepreneurs by creating several Box Shop stores in South African townships. This effort will support 240 young entrepreneurs to bring their products to store shelves and encourage more support for buying and building local brands.
Related Blog Posts
In the second part of our consumer spotlight series, we are highlighting coffee from Zimbabwe. Coffee is making a comeback here after a decades-long decline. Since 2017, TechnoServe has worked with Nespresso to restore Zimbabwe's coffee-growing regions.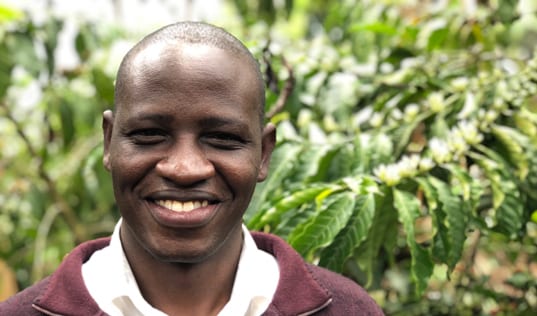 We spoke with TechnoServe's Africa regional agronomy advisor to learn more about his background in coffee and how he became a certified Q grader – the highest possible certification in the coffee sector.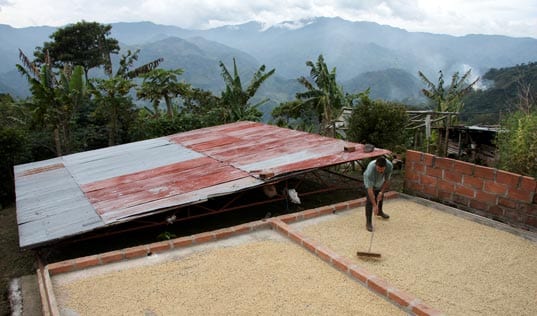 Coffee is one of the world's most popular beverages – but how much do you actually know about it? Take our quiz to test your coffee knowledge ahead of National Coffee Day.