Ways to Support TechnoServe's Work
November 24, 2015
Find out how you can best empower hardworking men and women in developing countries.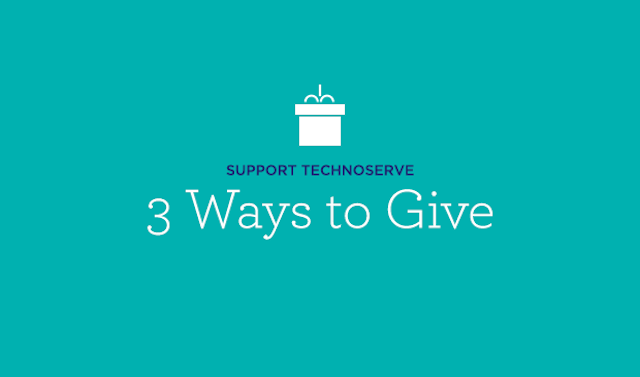 Are you interested in giving to TechnoServe? Find out how you can best support hardworking men and women in developing countries to build livelihoods for themselves, their families and their communities.
One-Time Giving: One-off tax-deductible donations to TechnoServe
Empower enterprising people in developing countries to lift themselves out of poverty
Learn more about the impact of your donation(s) and TechnoServe
Receive tax benefits
Recurring Giving: Automatic monthly tax deductible donations
Amplify the impact of your gifts by providing TechnoServe's programs with a stable source of funds
Easily plan and manage your giving
Get fewer mailings from TechnoServe
Reduce fundraising and administrative costs
Receive an annual statement to assist in tax preparation
Planned Giving: A gift made during a donor's lifetime or upon death that is part of a donor's overall financial or estate planning
Build a legacy that reflects your values
Support TechnoServe in a variety of ways while planning for the future
Benefit from possible tax advantages
Provide lifetime income for you or a loved one
Avoid legal complications with a current and well-defined estate plan
Questions? Please contact us at donorsupport@technoserve.org or +1 800 99 WORKS for more information.