Impact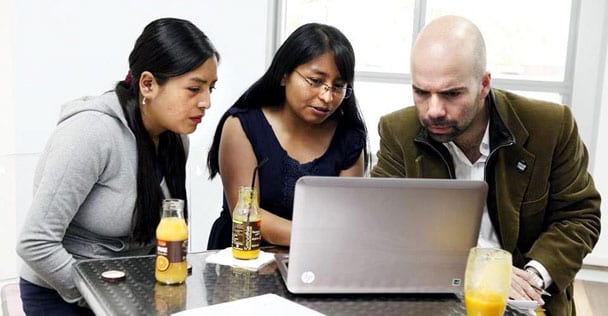 TechnoServe has helped 929 entrepreneurs across South America generate more than $16 million in sales through business plan competitions and start-up advice. As part of this program, 60 Bolivian entrepreneurs received tailored business consulting from TechnoServe.
Stories
Where others saw an environmental nuisance, Liset and Ximena Contreras saw a business opportunity.
Read More
On The Ground
Projects
Building New and Better Businesses
TechnoServe introduced its successful business plan competition model to help Bolivia's up-and-coming entrepreneurs turn good ideas into thriving, growth-oriented businesses. The program focuses on small and medium businesses that benefit people at the bottom of the economic pyramid by generating jobs and markets while also increasing the supply of high-quality, affordable goods and services. There will also be an emphasis on businesses in the fields of tourism, agriculture, health, housing, basic services and information technology. Business plan competitions have been proven to cultivate and foster innovation and new business ideas. TechnoServe also provides after-care services to its business plan competition participants and winners, as well as seed capital for the projects that create the highest social impact.
Blog Posts
March 23, 2012
Sisters Liset (center) and Ximena Contreras of Bolivia developed an idea to turn shells from Brazil nuts into fuel pellets. With help from a TechnoServe business plan competition, the Contreras sisters launched a business, PelletBol, to commercialize their idea.