Feeding Economic Growth in Tanzania
Navyn Salem is running Industrial Revelation, a company based in her family's homeland of Tanzania that is dedicated to selling economically and socially viable treatments for malnutrition. TechnoServe is providing key support in several areas.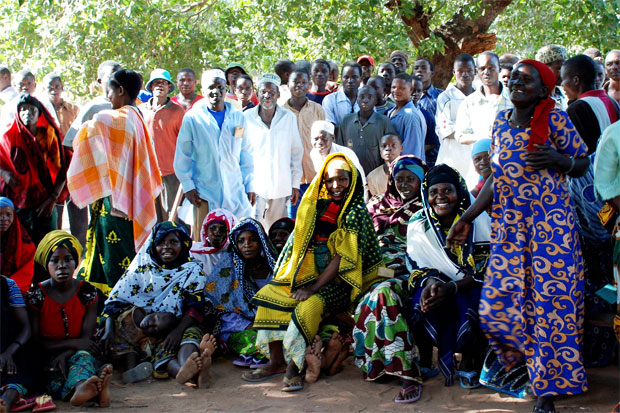 American-born Navyn Salem always felt deeply connected to her family's homeland, Tanzania. So when she left the advertising industry to start a socially responsible business, she could think of no better place to begin than in its bustling capital, Dar es Salaam.
Navyn's father—who grew up in Dar es Salaam—lost many relatives to disease and starvation when he was growing up. This inspired his daughter to do what she could to save other families from similar tragedy. In 2007 she founded Industrial Revelation, a company dedicated to selling economically and socially viable treatments for malnutrition.
Navyn realized that only a profitable, self-sustaining business could realize these social goals on an ongoing basis. Since she was just learning the entrepreneurial ropes, she reached out to TechnoServe to help her develop a business plan, identify strategic partners, coordinate feasibility studies and recruit key staff.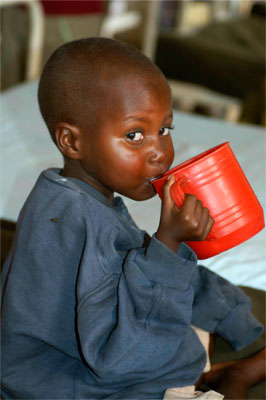 As a result, Industrial Revelation is now well on its way. It recently partnered with a French company, Nutriset, to produce Plumpy'nut, a supplement proven to cure severe malnutrition. Plumpy'nut is an energy-dense paste made with peanuts, milk powder, sugar, vegetable oil and a fortified vitamin mixture. It does not need to be refrigerated or mixed with water—two things not readily available in the developing world. Plumpy'nut allows families to treat their children at home, avoiding costly hospital stays that many cannot afford or even access. Most children can recover from severe malnutrition within six weeks on the Plumpy'nut treatment plan.
Navyn knows that a country must harness its own resources in order to solve its own problems. TechnoServe helped link Industrial Revelation with local suppliers (most of the ingredients are sourced domestically; the milk powder is from neighboring Kenya and Uganda). Plumpy'nut (which is currently being made in France) will soon be prepared at the new factory in Dar es Salaam and distributed from this home base, reinforcing Navyn's commitment to stimulating economic activity in the region.
The factory will produce enough Plumpy'nut to treat 200,000 severely malnourished children every year in Tanzania and neighboring countries. The factory—on track to open in mid-2009, just in time for the malnutrition that often precedes the annual harvests—is also creating more than 30 jobs. Hundreds of local farmers are also benefiting from having a stable market to which they can sell their products.
The factory is also producing several other Plumpy products, some designed specifically for infants and others for less severe cases of malnutrition. They all have the same core ingredients.
TechnoServe will continue to provide support by assisting with the recruitment of the factory managers. Navyn believes her company can have the greatest impact on a regional level, so she is exploring opportunities for increased distribution across East Africa.
Visit Industrial Revelation's website to learn more.