Video: TechnoServe and McDonald's Partner to Support Coffee Farmers in Guatemala
September 26, 2013
With support from McDonald's, TechnoServe is working to improve the livelihoods of smallholder farmers in Guatemala.
In Guatemala, smallholder farmers like Sandra Lopez face a number of challenges in earning a living from coffee. TechnoServe is working with Sandra and thousands of other farmers to train them in practices that help deliver higher yields – and higher incomes.
This work is happening thanks to generous support from McDonald's. Learn more about efforts by McDonald's to promote coffee sustainability, and watch the video below to see what this work means to Sandra.
Related Blog Posts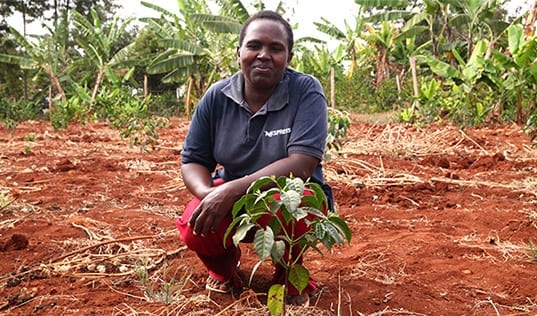 In Ethiopia, 75 percent of the work in the coffee value chain is carried out by women, whereas only 43 percent of the income is earned by those same women. Kebebushe is one of 79 agronomists working with Nespresso to support more than 40,000 coffee farmers with best farming practices, and to improve the status of women throughout the value chain.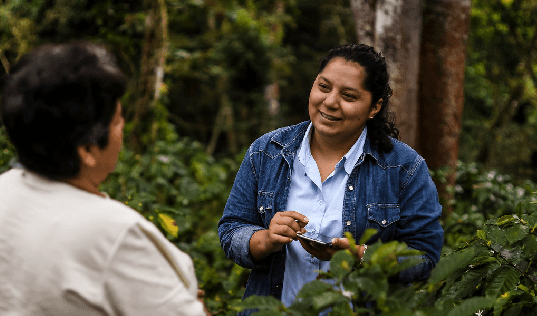 Olga Velasquez is TechnoServe's Monitoring and Evaluation Manager for the Better Coffee Harvests Program in Central America. For International Women's Day, we talked with her about her experience as a woman at TechnoServe, and why good data is important for creating stronger, more gender-inclusive coffee economies.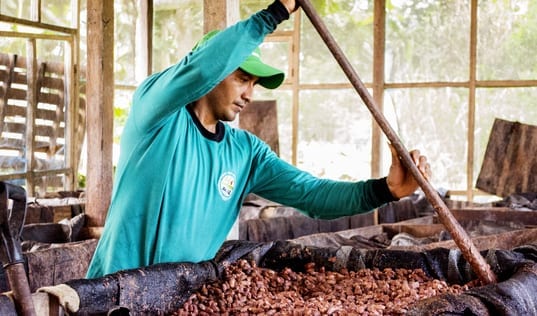 In San Martin, Apahuit Cooperative is working alongside TechnoServe and their farmer members to implement simple, ecofriendly techniques that boost their cocoa yields, improve incomes, and fight deforestation.