Video: From Farm to Market
July 11, 2014
A tomato farmer in South Africa builds a sustainable business with TechnoServe's assistance.
Phindile Nkosi struggled for years to earn a sustainable income from her 3-hectare farm in Steynsdorp, South Africa. "We were selling to the local markets and our tomatoes were … poor quality," she recently told CCTV Africa.
But after working with TechnoServe, Phindile learned how to run her farm more efficiently and produce higher quality tomatoes. She now sells her produce at a better price to a variety of markets, including the large South African retailer Woolworths.
With support from the Ford Foundation and the Jobs Fund, TechnoServe is helping emerging farmers in South Africa like Phindile increase their incomes. We're working with vegetable growers to improve farming practices, create business plans, access financing and connect to new and larger markets.
Phindile was able to sell 6 metric tons of tomatoes from her last harvest to Woolworths, representing 10 percent of her total yield. The additional income has allowed Phindile to build a new brick house for her family and send all her children to university. She is also working to expand operations on her farm, which now employs 12 people.
Watch the video to learn more about Phindile's success.
Related Blog Posts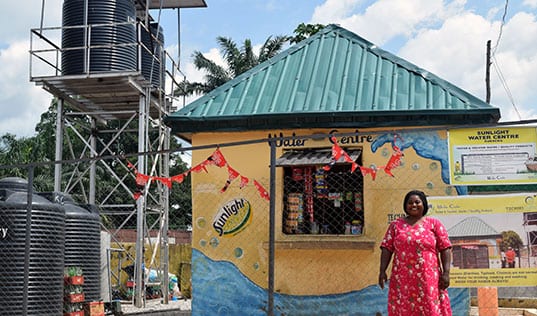 An innovative retail model is allowing women business leaders like Charity Dangana to sell safe and affordable water in their communities.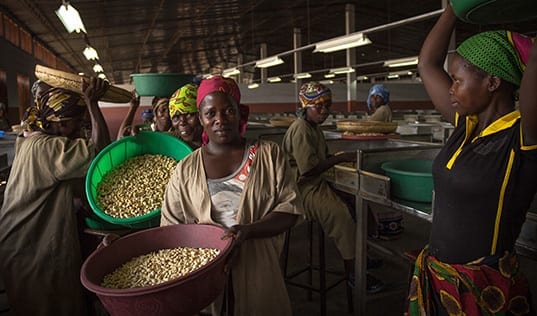 Innovations in the cashew value chain provide women the opportunity to become leaders in their families and communities.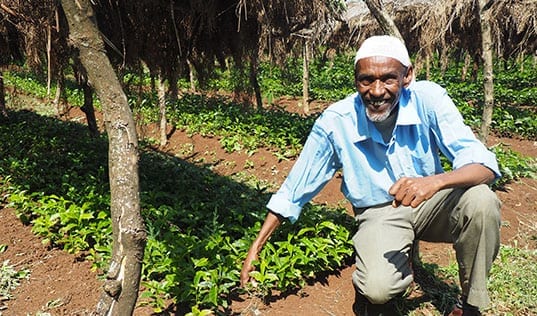 The public and private sectors invest in a partnership to help East African coffee farmers increase sustainable agronomic practices.