Video: William Warshauer on Sustainable Value Chains
December 27, 2016
TechnoServe's President and CEO talks with Devex about the key elements of creating commercially viable, sustainable supply chains.
Amidst the exchange of ideas at the Clinton Global Initiative's 2016 Annual Meeting, Devex took a moment to talk with TechnoServe's President and CEO, William Warshauer. In the recently published video of the conversation, William talks about key steps and partnerships in forging commercially viable and sustainable supply chains.
William discusses Project Nurture, a partnership between TechnoServe, The Coca-Cola Company and the Bill & Melinda Gates Foundation that worked to create innovative shared value solutions to challenges in East Africa's fruit market. Between 2010 and 2014 the project increased the income of over 50,000 local farmers by an average of 142 percent, and this year it was recognized with a P3 Impact Award as an impactful public-private partnership.
One critical success of Project Nurture is its sustainability: the value chain continues to benefit business and local communities, even after the completion of the project. As William points out, achieving significant and lasting results means working with key actors along the value chain, from farmer business groups to processing facilities.
Watch the full interview above, and read more at Devex.
Related Blog Posts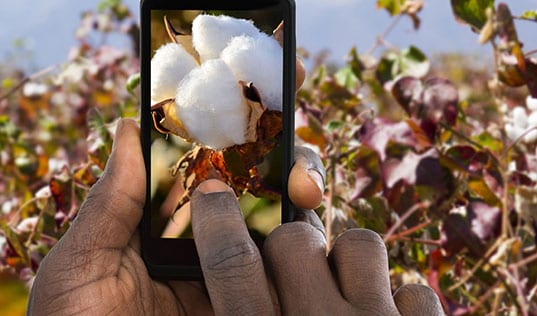 A coalition spanning the private, nonprofit, and research sectors tested innovations in agriculture that can drive impact on a large scale. We share results and lessons from an experiment in Mozambique that leveraged mobile technology to drive shared value.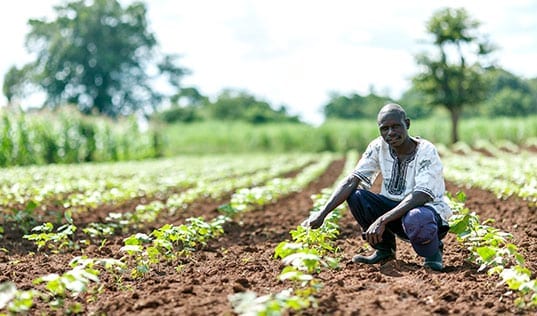 As part of the Innovation in Outcome Measurement initiative, TechnoServe analyzed how soil testing can predict agricultural outcomes and help maize farmers in Kenya to improve yields and profitability. Here's what we learned.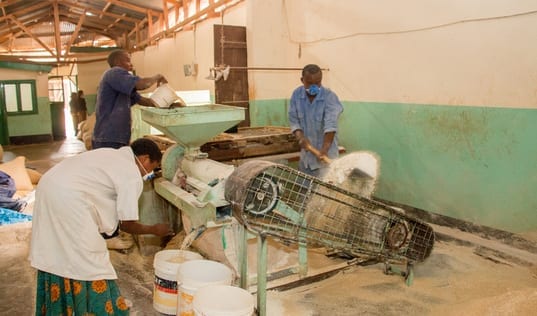 In sub-Saharan Africa, TechnoServe is helping food processors to fortify their foods and build nutritious, productive, and prosperous futures for their communities.