Video: CBS News Visits a Thriving Peanut Partnership in Haiti
November 15, 2013
In rural Haiti, peanuts are helping to create jobs, provide nutrition and improve farmers' livelihoods.
For years, peanut farmer Gustave Esteme struggled to feed his family in the central plateau region of Haiti. But after receiving agricultural training facilitated by TechnoServe, "he's growing three times as much – enough to feed his six children three meals a day instead of two," reports CBS News producer Christina Ruffini.
CBS News visited Gustave for a segment on how Nourimanba, a peanut-based fortified product, is creating economic opportunities in rural Haiti. Four years ago, the nonprofit Partners in Health teamed up with Abbott Laboratories, a global health care company, to produce Nourimanba and distribute it to malnourished children. Last year they opened a brand new processing facility, which employs 20 men and women from the community and has substantially increased production.
TechnoServe joined the partnership to help train hundreds of growers like Gustave, who supply the facility with peanuts. Farmers learn techniques, such as proper spacing of plants, which help boost their productivity and increase their incomes.
The ripple effects of the Nourimanba project extend beyond the farmers and processing plant employees to local entrepreneurs and small businesses. Former teacher Joseph Roland became an entrepreneur with help from a microloan and training from TechnoServe. Now he tills the soil for peanut farms. "He says helping grow Haiti's agriculture sector is more important than his work in the classroom," reports Ruffini.
Related Blog Posts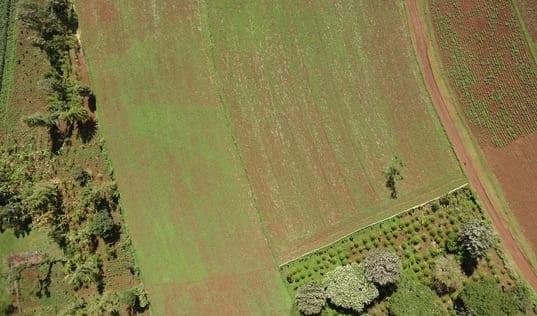 What if every farmer knew exactly what each of her plants needed—the amount of water, the quantity and formula of fertilizer, the type of pesticide—at any given moment? This is the promise of precision agriculture, in which micro-level data is gathered by drones or satellites and used to enhance decision-making on the farm.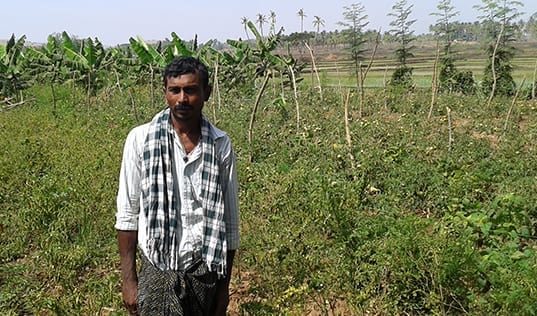 Making the most out of a patch of land, smallholder farmers in Karnataka, India are adopting integrated farming systems to sustain themselves and the environment.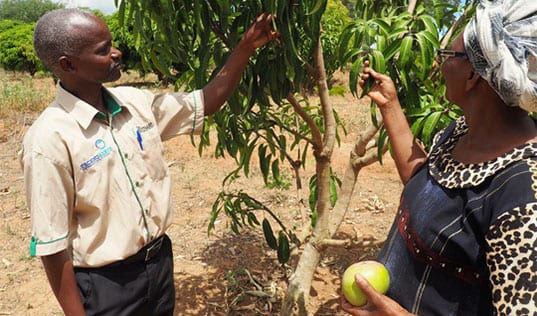 In East Africa, a "make-over" style reality television show is providing millions of farmers with top-notch agricultural information. In a recent episode, TechnoServe's own Charles Murage, a business advisor for the YieldWise program, made his TV debut, giving tips to reduce postharvest loss on mango farms.