Video: Bicycle Business Launched by Former TechnoServe Fellow
August 07, 2012
Lauren Thomas co-founded a business to supply high-quality, affordable bicycles to rural Mozambicans.
Lauren Thomas, an alumnus of the Volunteer Consultant Program (now the TechnoServe Fellows Program) in Mozambique, saw the promise of bicycles to improve the lives of rural Mozambicans. Yet few bicycles were available locally, and none at affordable prices. So Lauren co-founded a business called Mozambikes to supply high-quality bicycles to the local market.
CNN recently caught up with Lauren and Mozambikes. Watch the story below:
Related Blog Posts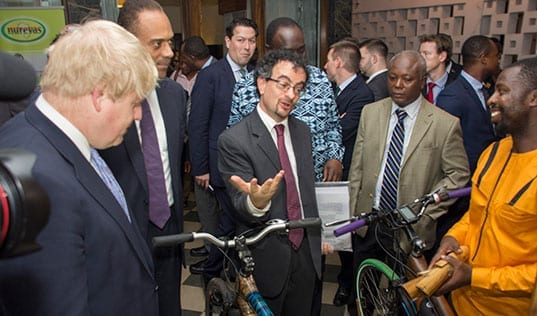 Rising stars on Ghana's entrepreneurship stage chat about business growth with Boris Johnson during a high profile visit.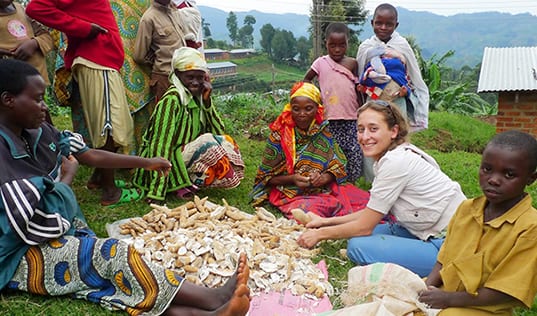 After 20 years of supporting business solutions to poverty, the Volunteer Consultant Program is now the TechnoServe Fellows Program. Program alumni share highlights and insights from their Fellows experience.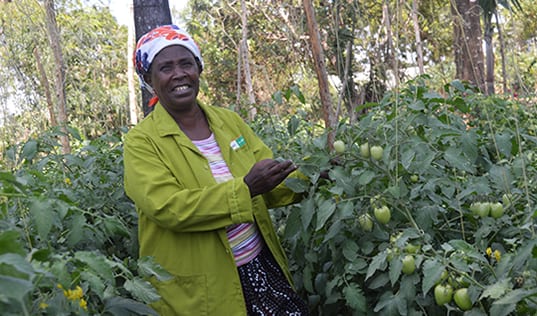 After struggling to make ends meet, Tabitha Muthoni has realized her full potential as a successful farm owner and business person with support from the Mavuno Zaidi Program in Kenya.