Promoting Transparency and Growth in the Coffee Industry
January 14, 2014
Mobile technologies help coffee cooperatives access finance and create opportunities for farmers.
The Cracking the Nut Africa: Improving Rural Livelihoods and Food Security conference is taking place this week in Kigali, Rwanda. The event aims to highlight innovations in the development of rural and agricultural livelihoods, financial inclusion and increasing rural food security and nutrition in Africa.
Nupur Parikh and Moritz Waldstein from TechnoServe's Rwanda office presented earlier today on how mobile technologies can help create transparency and growth in the coffee industry. Through text message-based bookkeeping, coffee mills can easily report and share business information with banks and service providers. The system is helping cooperatives to access the financing they need to create market opportunities for coffee farmers.
Related Blog Posts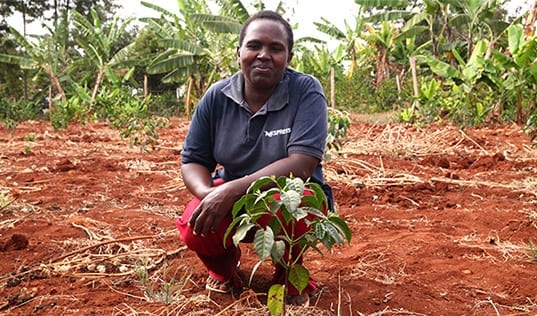 In Ethiopia, 75 percent of the work in the coffee value chain is carried out by women, whereas only 43 percent of the income is earned by those same women. Kebebushe is one of 79 agronomists working with Nespresso to support more than 40,000 coffee farmers with best farming practices, and to improve the status of women throughout the value chain.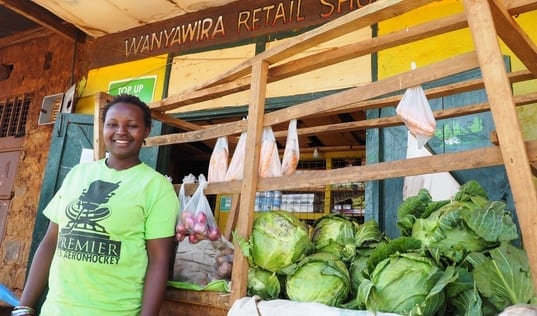 Closing the gender gap is essential to economic growth in Africa, where women generally have less access to education, training, financial services, and assets than men do. Dace Mahanay, TechnoServe's Regional Director for the STRYDE program, discusses keys to supporting young women's business success.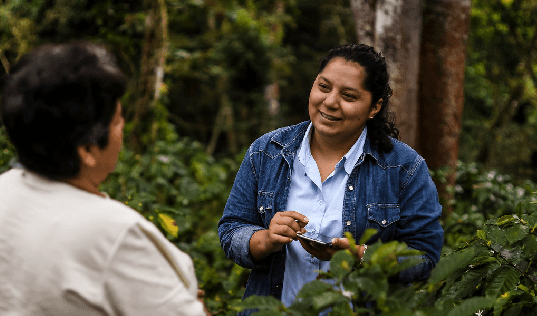 Olga Velasquez is TechnoServe's Monitoring and Evaluation Manager for the Better Coffee Harvests Program in Central America. For International Women's Day, we talked with her about her experience as a woman at TechnoServe, and why good data is important for creating stronger, more gender-inclusive coffee economies.