Photo of the Week: Kenya's Young Entrepreneurs
October 04, 2013
Like their counterparts in Nairobi, young men and women in rural Kenya are harnessing their creative energy and receiving skills training to pursue sustainable economic opportunities.
Photo credit: Ryan Delaney / WRVO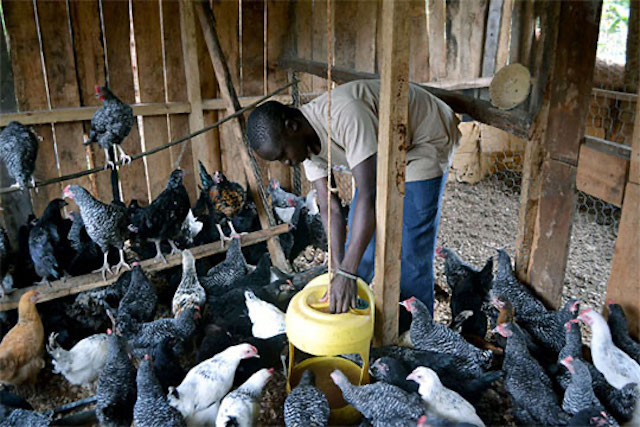 A few hours' drive outside of Nairobi, James Muturi replenishes the water supply for his chickens. James started his small-scale poultry farm after completing the Strengthening Rural Youth Development through Enterprise (STRYDE) program, a partnership between TechnoServe and the MasterCard Foundation. He is one of the many faces of youth entrepreneurship that Innovation Trail reporter Ryan Delaney met on a recent trip to Kenya.
With the slide of a heavy bolt, James Muturi walks into a newly built chicken coop to replenish the bird's water supply.
He started raising the chickens and growing crops with a few others after going through a training program for rural youth entrepreneurship run by the organization TechnoServe, called STRYDE.
Instructor Margaret Ngetha says those in their early 20s, like Muturi, can easily become unproductive in the rural economy.
"A majority of the youth are idle," she said while visiting the farm. "And when they're idle, they will get into drugs, they'll get into crime and they'll become a burden on their families."
TechnoServe gives participants three months of business training and then mentors them as they get their businesses up and running.
Read more about urban and rural entrepreneurs in Kenya from Innovation Trail and learn more about the STRYDE program.
Related Blog Posts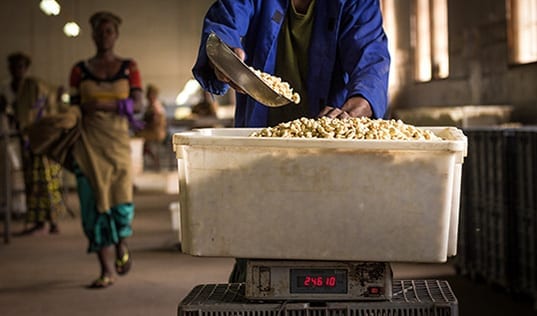 In only four years, Mozambique cashew farmers have planted more than 500,000 cashew seedlings, while burgeoning processing plants across the country work to connect these booming yields with premium markets.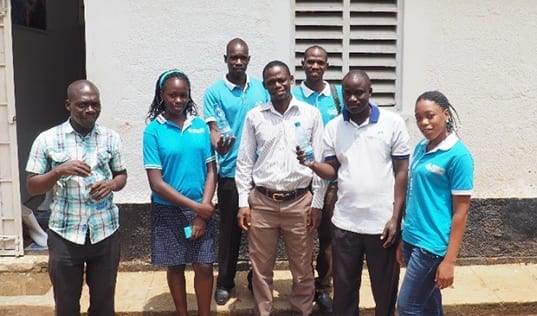 While teaching TechnoServe's entrepreneurship curriculum in their classrooms, two teachers put the lessons in action, launching a local water purification project with their students.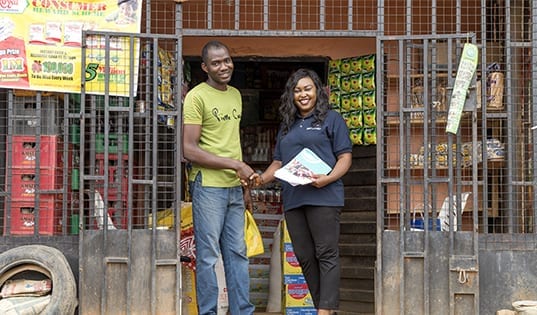 In 2017 we continued our goal to be the most effective catalyst for market-based solutions to poverty, leveraging new innovations and learnings to create lasting change for enterprising people across the globe.