Photo of the Week: The Young Visionary
July 08, 2014
Meet Arnest Sebbumba, an enterprising young farmer from Uganda whose experience in TechnoServe's STRYDE program inspired him to empower other rural youth in his community.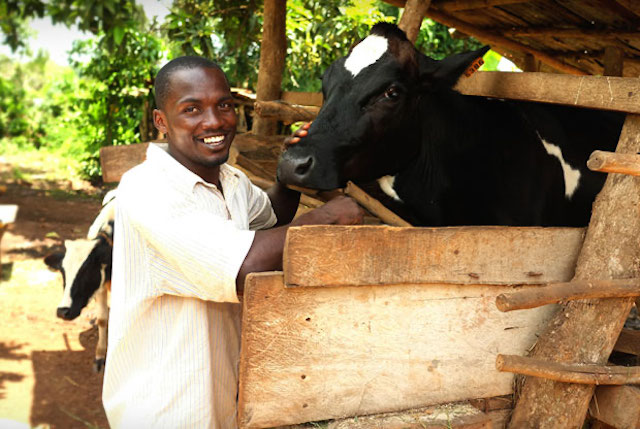 When Arnest Sebbumba's heifer died from East Coast fever – a livestock disease common in his home region of Kayunga, Uganda – his family was devastated. On a small farm, the death of an animal represents years of lost effort and the loss of significant future income –money the family could use to pay school fees for their five children.
Last year, armed with Internet research and a business mindset he developed with help from TechnoServe's Strengthening Rural Youth Development through Enterprise (STRYDE) program, Arnest, 26, protected his livestock from East Coast fever for the first time in three generations, preventing the death of dozens of animals.
STRYDE equips young people in East Africa with the skills and knowledge they need to take advantage of economic opportunities both on and off the farm. The training helped Arnest recognize his own strengths, and opened his eyes to the income-generating potential of agriculture, a sector many rural young people view as a last resort. Eager to share his newfound confidence and enthusiasm for farming with his peers, Arnest founded the Countryside Youth Foundation, a nonprofit that teaches young people about effective agriculture and entrepreneurship.
Learn more about Arnest's story in his own words.
Related Blog Posts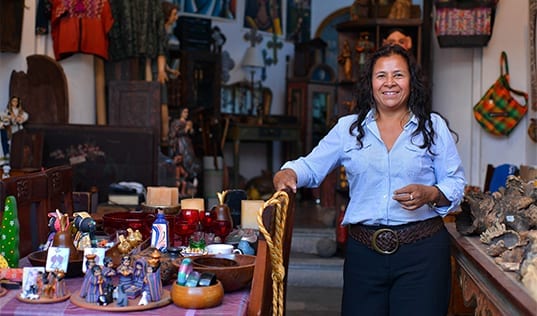 A newly released report by Emory University and TechnoServe shows that carefully designed accelerator programs can facilitate revenue growth.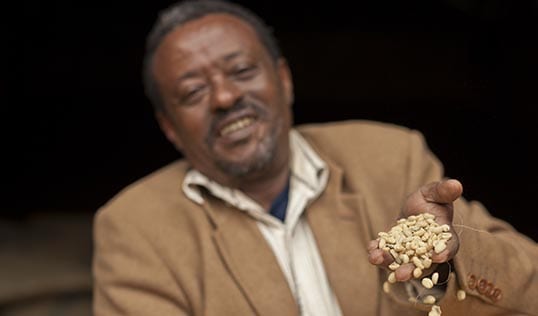 Five years after completing a project to improve the livelihoods of coffee farmers in Rwanda and Ethiopia, TechnoServe asked researchers to return to participating communities and evaluate our lasting impact.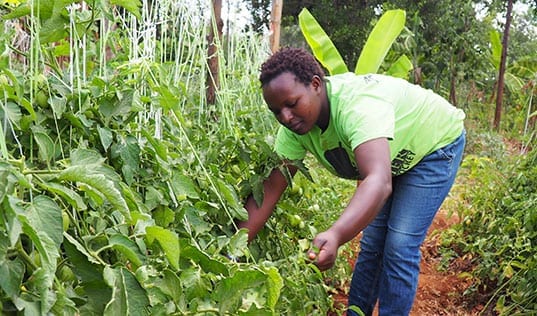 After struggling to make ends meet on her tomato farm, Cicily partnered with TechnoServe to start growing the more resilient Kilele tomato and implement best farming practices, allowing her to increase profits and open her own store.