Photo of the Week: Taking Over the Family Business
July 01, 2014
TechnoServe is helping a Guatemalan restaurant and food processing business usher in a new era of growth.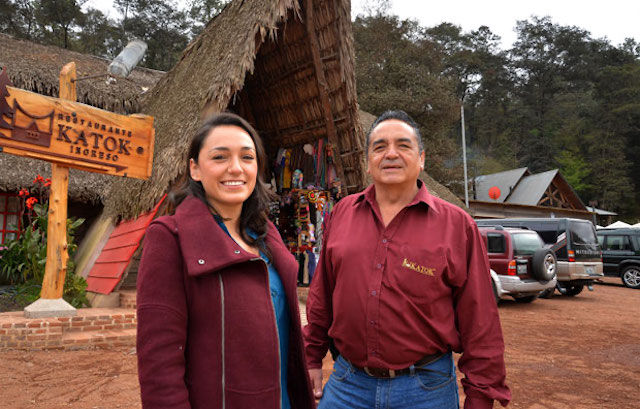 With its rustic decor and the smell of handmade sausages, Restaurante Katok in Tecpán, Guatemala, lives up to its name — katok means "come in" in the local indigenous language. General manager Fara Sánchez greets restaurant patrons with a warm smile that belies a busy schedule overseeing 80 employees and running two side operations — an artisan condiment business and a small-scale slaughterhouse. The 28-year-old took over managing duties last year from her father, Victor (pictured right), who ran the family business for 30 years.
"TechnoServe has helped us to transition between generations," Fara says. In 2013, Katok was one of 62 Guatemalan businesses to receive mentoring and support through TechnoServe's Impulsa Tu Empresa program. Fara learned better financial management and worked with a business advisor to improve operations and identify new regional markets for Katok's meat products and sauces. "Overall, it has been a valuable experience and has helped us to increase our sales," she says.
Learn more about how Impulsa Tu Empresa is helping small and growing businesses in four countries boost their growth.
Related Blog Posts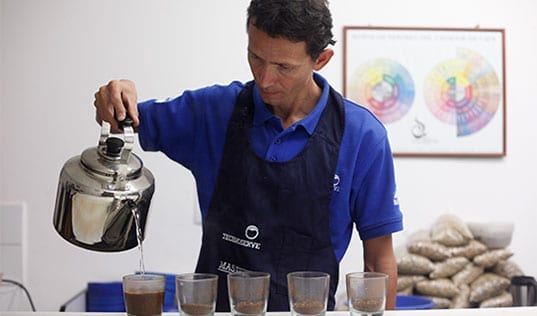 After battling leaf rust on his coffee farm in Honduras, Oscar Ramirez won 2017's Cup of Excellence competition and broke records for Honduras's coffee sector after applying best practices he learned from TechnoServe's MAS program.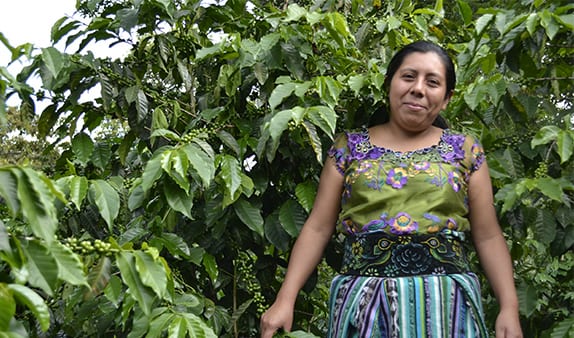 In honor of Coffee Day, we are celebrating the stories of farmers like Blanca Rosa, who helped her community to overcome leaf rust and to create more profitable and sustainable coffee livelihoods.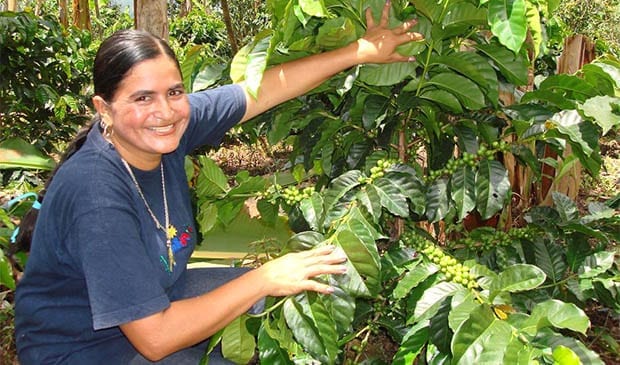 Women play a central, though often "invisible," role in Colombian coffee production. Here's how The Coca-Cola Foundation and TechnoServe are partnering to improve the access of 11,000 women to the services and training they need to run their coffee farms as a business.