Photo of the Week: Sustainable Rural Development in Mozambique
May 24, 2013
The Agro-Forestry Village Program is paving an environmentally and economically sustainable path for rural communities in Mozambique.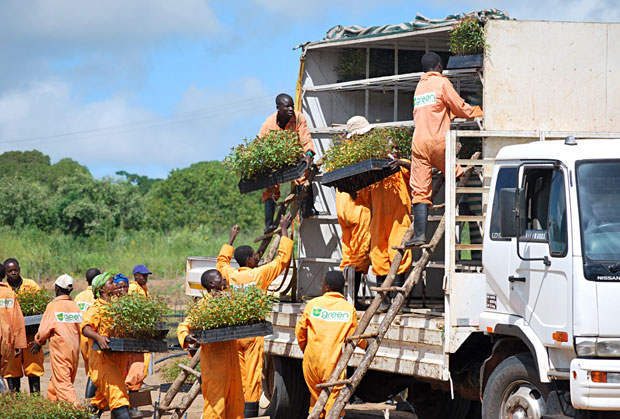 Employees at the tree nursery of the Green Resources forestry company in Nampula, Mozambique, load seedlings for a shipment to an agro-forestry plantation. The plantation is one of many that TechnoServe is helping establish on deforested, abandoned farmlands to mitigate the effects of years of slash-and-burn farming practices and promote sustainable economic opportunities for thousands of rural Mozambican workers and farmers.
With support from the U.S. Department of Agriculture's Food for Progress program, the Agro-Forestry Village Program represents an innovative and integrated approach to rural development. The program seeks to develop an environmentally sustainable plantation forestry industry and transform 10,000 subsistence farmers into commercial farmers growing crops such as soybeans, corn and groundnuts. In addition, TechnoServe is promoting investment in the grain and poultry industries and developing the capacity of local governments to drive economic development. In total, the program aims to break the cycle of poverty for roughly 60,000 workers, farmers and their family members.
Related Blog Posts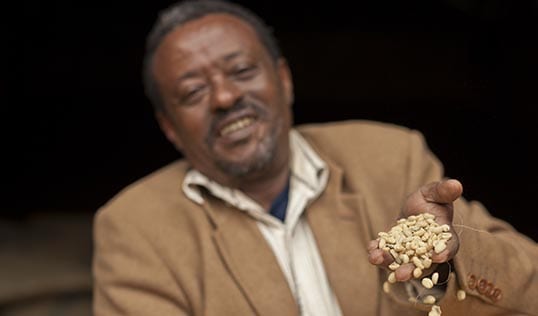 Five years after completing a project to improve the livelihoods of coffee farmers in Rwanda and Ethiopia, TechnoServe asked researchers to return to participating communities and evaluate our lasting impact.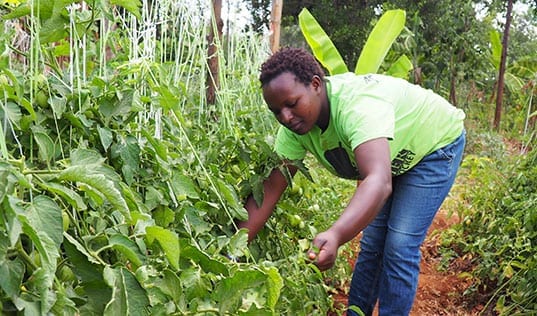 After struggling to make ends meet on her tomato farm, Cicily partnered with TechnoServe to start growing the more resilient Kilele tomato and implement best farming practices, allowing her to increase profits and open her own store.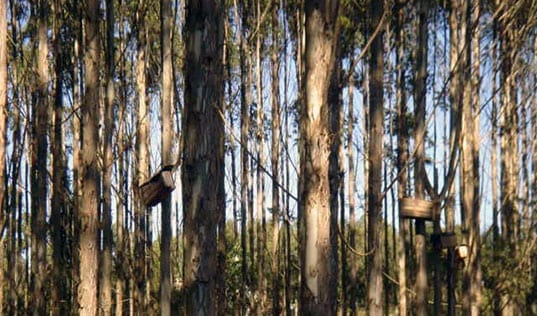 While innovating solutions to timber waste, TechnoServe and its partners unlock an opportunity for a renewable energy power plant with enormous potential for both environmental and social benefits.