Photo of the Week: Sustainable Agro-Forestry in Mozambique
September 27, 2013
Achissalia Alifa is among thousands of workers and farmers who are finding new economic opportunities in Mozambique's burgeoning forestry sector.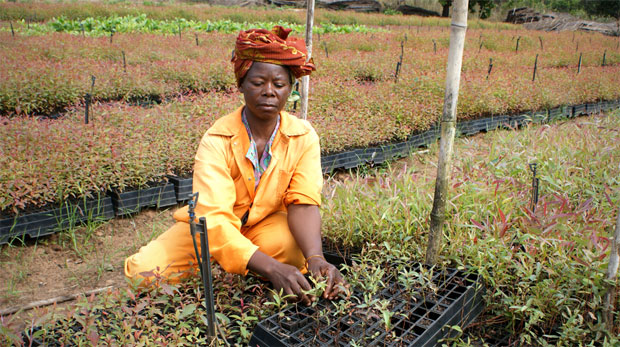 Achissalia Alifa transplants seedlings at the nursery of the Green Resources forestry company in Nampula, Mozambique. With the income from Green Resources, her first formal job, Achissalia has been able to build a new house, invest in her family farm and better provide for her five children.
Achissalia is one of thousands of Mozambicans benefiting from the country's growing forestry industry. TechnoServe is working to develop a competitive and environmentally sustainable sector through the Agro-Forestry Village Program, supported by the U.S. Department of Agriculture under Food for Progress. The program aims to break the cycle of poverty for about 60,000 workers, farmers and their family members.
Achissalia's seedlings will eventually be transported to one of the new agro-forestry plantations TechnoServe has helped to established on abandoned, degraded farmland. Through a holistic approach that integrates agriculture and forestry, we are promoting more sustainable land-use practices while catalyzing rural development.
Learn more about the Agro-Forestry Village Program.
Related Blog Posts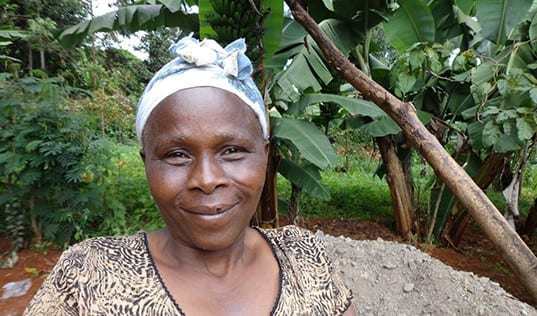 When Tarciana Ciokinyua began receiving training from TechnoServe's Coffee Initiative, she was able to invest her increased income in her family.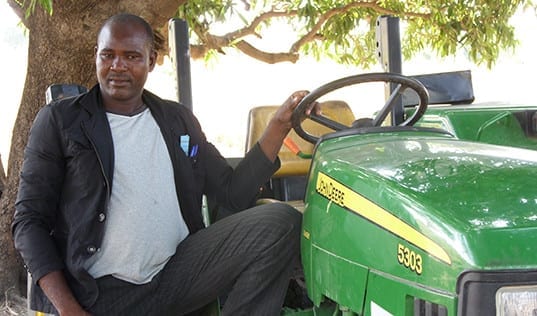 TechnoServe's 2015 Annual Report shared several stories of our impact on our beneficiaries' lives, including the story of Abu Adam, a successful agricultural entrepreneur in Ghana.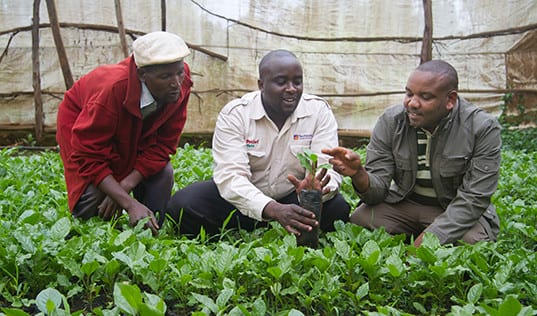 An innovative partnership to boost fruit farmers' incomes in East Africa has been named a top five finalist for the P3 Impact award, which honors model public-private partnerships.