Photo of the Week: Specialty Cocoa from Honduras
November 22, 2013
TechnoServe is connecting cocoa farmers in Honduras with a gourmet chocolate maker in the United States — and helping to rebuild the country's cocoa industry.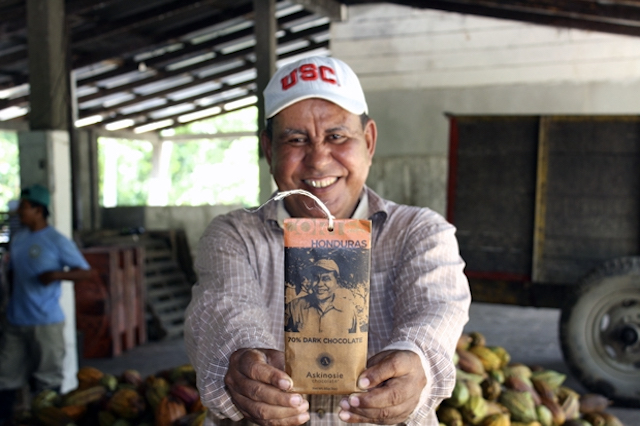 Fermin Arriaga proudly displays a gourmet dark chocolate bar from Askinosie Chocolate bearing his image.
Fermin is the lead farmer at Finca Patricia, a producer group in Cortés, Honduras, that has been working with TechnoServe to improve the quality of their cocoa beans and access a specialty market. TechnoServe helped Finca Patricia identify elite native varieties and facilitated a connection to Askinosie, a gourmet chocolate maker based in Springfield, Missouri.
The two businesses have since developed a stable and sustainable relationship. Fermin and his fellow farmers at Finca Patricia are benefiting from higher incomes and more secure livelihoods. The Honduras chocolate bar, meanwhile, has won an award and become one of Askinosie Chocolate's most popular.
"TechnoServe is showing farmers that they can get a higher price for their product," says Shawn Askinosie, founder of his namesake company. "They can make a career out of working with this industry and they can be rewarded for it."
Learn more about how TechnoServe has helped rebuild the cocoa industry in Honduras.
Related Blog Posts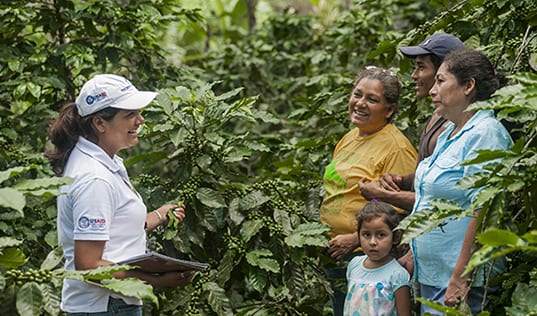 Over 2,900 coffee farmers are benefiting from a gender-balanced TechoServe training team in Nicaragua.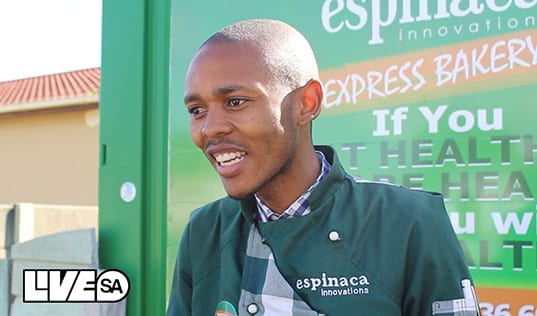 Lufefe Nomjana, 25, is growing his bakery and improving the health of his community with business development support from TechnoServe.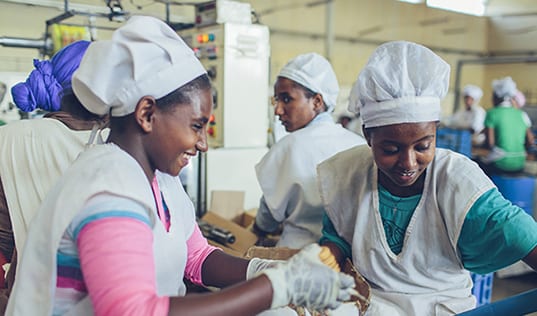 TechnoServe's work to improve food security in East Africa will be honored at the Concordia Summit.