Photo of the Week: Specialty Cocoa from Honduras
November 22, 2013
TechnoServe is connecting cocoa farmers in Honduras with a gourmet chocolate maker in the United States — and helping to rebuild the country's cocoa industry.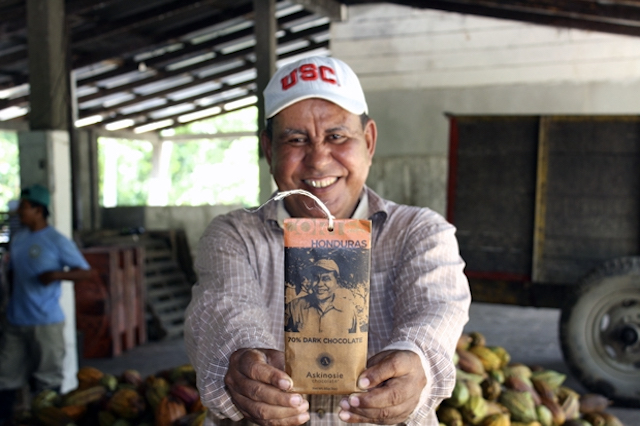 Fermin Arriaga proudly displays a gourmet dark chocolate bar from Askinosie Chocolate bearing his image.
Fermin is the lead farmer at Finca Patricia, a producer group in Cortés, Honduras, that has been working with TechnoServe to improve the quality of their cocoa beans and access a specialty market. TechnoServe helped Finca Patricia identify elite native varieties and facilitated a connection to Askinosie, a gourmet chocolate maker based in Springfield, Missouri.
The two businesses have since developed a stable and sustainable relationship. Fermin and his fellow farmers at Finca Patricia are benefiting from higher incomes and more secure livelihoods. The Honduras chocolate bar, meanwhile, has won an award and become one of Askinosie Chocolate's most popular.
"TechnoServe is showing farmers that they can get a higher price for their product," says Shawn Askinosie, founder of his namesake company. "They can make a career out of working with this industry and they can be rewarded for it."
Learn more about how TechnoServe has helped rebuild the cocoa industry in Honduras.
Related Blog Posts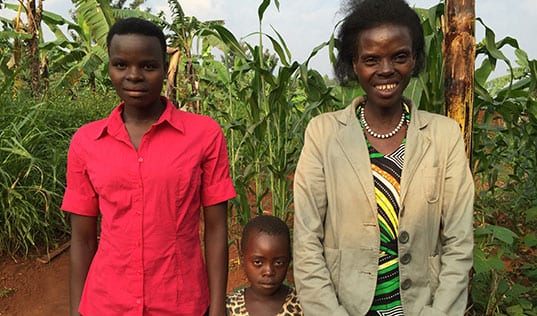 Athanasie, a returned refugee, has worked hard to create a healthy and prosperous future for her family in Rwanda – one coffee tree at a time.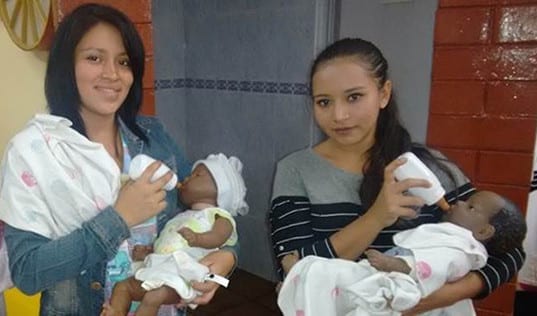 Graciela Barrientos is working with her mother Elsa to build a successful childcare provider and training service in El Salvador.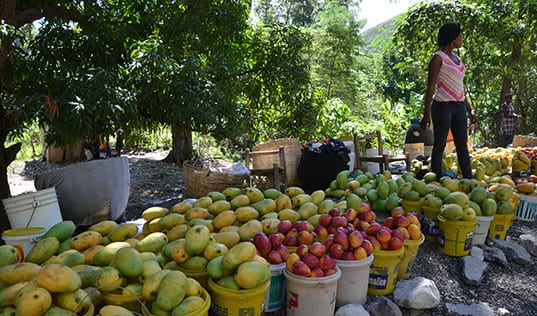 Reducing food loss can help to increase the amount of food that reaches market, helping to make the food system more sustainable. TechnoServe is working with The Rockefeller Foundation in Kenya to optimize the reduction of loss in the mango value chain.