Photo of the Week: Small Farms, Big Impact
November 30, 2012
Small farms, like this one in western Ethiopia, are critical to the livelihoods and health of people across the world.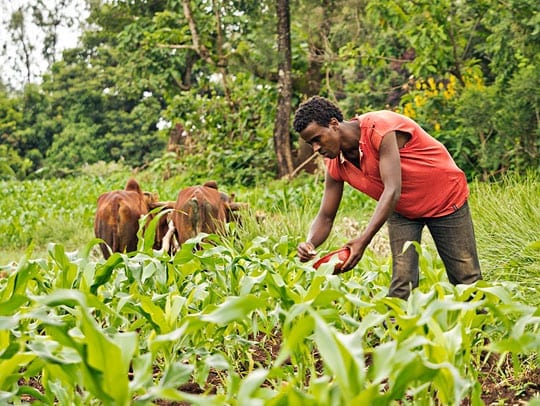 Small farms, like this one in western Ethiopia, are critical to the livelihoods and health of people across the world. An estimated 2.3 billion people live in rural areas dominated by smallholder agriculture. And these small farms are bearing a disproportionate share of the burden of climate change.
Farmers need support to help them adapt to climate change while meeting the growing demand for food. And agriculture can also be part of the solution to climate change. Farming and land-use changes (mostly from deforestation) contribute an estimated 31 percent of total greenhouse gas emissions, yet improvements to crop yields have reduced emissions by 34 percent to date.
Monday is Agriculture, Landscapes and Livelihoods Day 5, an event taking place alongside the United Nations Framework Convention on Climate Change (UNFCCC) discussions in Doha, Qatar. TechnoServe has joined 18 other leading agricultural organizations in calling further consideration of a Work Program on Agriculture under the Subsidiary Body for Scientific and Technology Advice (SBSTA). Such a program would mandate SBSTA to research, document and share knowledge of improved agricultural practices to inform decision-making around agriculture and climate change.
Learn more about the story of agriculture and climate change from this infographic, which maps the history of the UNFCCC and the progress of the agricultural sector in addressing climate change challenges.
Related Blog Posts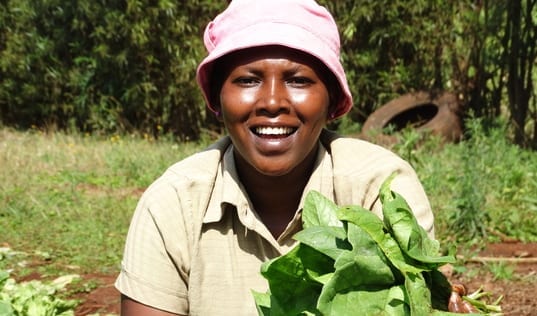 In East Africa, TechnoServe is testing innovative models for creating a profitable agribusiness that builds wealth in small farming communities. For smallholder farmers in Kenya, an out-grower model integrating information and communication technology has the potential to double their incomes.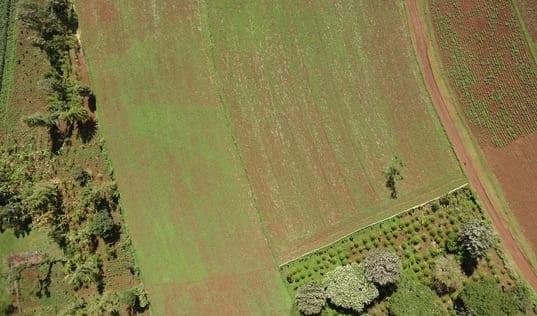 What if every farmer knew exactly what each of her plants needed—the amount of water, the quantity and formula of fertilizer, the type of pesticide—at any given moment? This is the promise of precision agriculture, in which micro-level data is gathered by drones or satellites and used to enhance decision-making on the farm.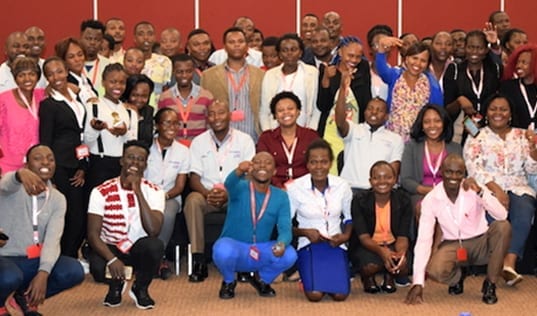 In Nairobi, volunteers from Citibank mentored young shopkeepers participating in the PAYED program, giving expert advice to help them build profitable enterprises for a better future.