Photo of the Week: Showcasing Peru's Finest Chocolate
September 19, 2014
Peruvian entrepreneurs from the San Martín region proudly presented their cocoa products at Latin America's largest food festival.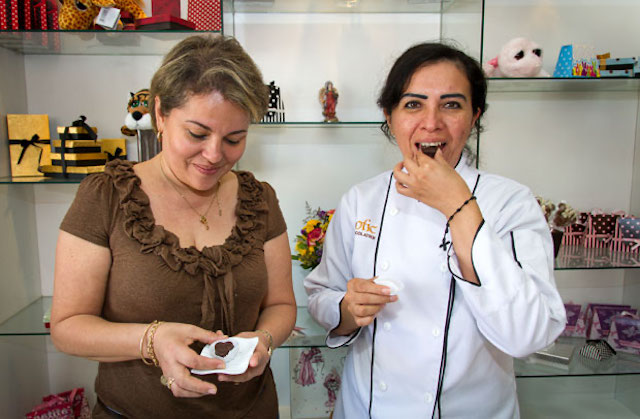 Sisters Claudia Vásquez and Ivonne Alvarado are part of a wave of entrepreneurs helping to grow Peru's chocolate industry. Earlier this month, they traveled to Lima to promote their business, Exotic Chocolatier, at Mistura – Latin America's largest food festival, which attracted more than 400,000 people this year. Exotic Chocolatier was one of 18 TechnoServe-assisted businesses and farmer groups participating in the gastronomic event.
Claudia and Ivonne entered TechnoServe's Idea Tu Empresa business plan competition soon after launching Exotic Chocolatier in 2011, and were selected to receive three months of training and ongoing support from a TechnoServe business advisor. Since then, they have invested in modern processing equipment and high-end packaging, and they've expanded their staff and their product line. With TechnoServe's support, Exotic Chocolatier has participated in dozens of food and trade fairs in addition to Mistura, allowing the sisters to explore new marketing opportunities.
Learn more about Peru's burgeoning cocoa and chocolate industry.
Related Blog Posts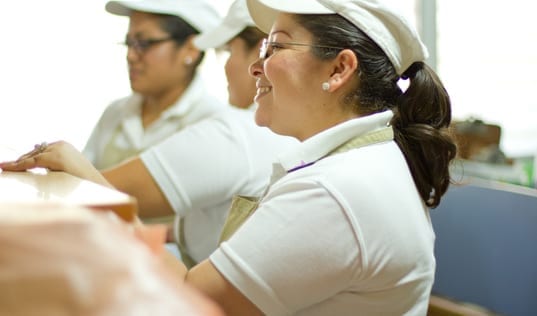 In an article for the World Economic Forum, TechnoServe's Program Director for Central America Entrepreneurship discusses ways to engage entrepreneurs in practices that not only benefit women workeres and suppliers, but help solve some of the most common issues facing small and medium businesses.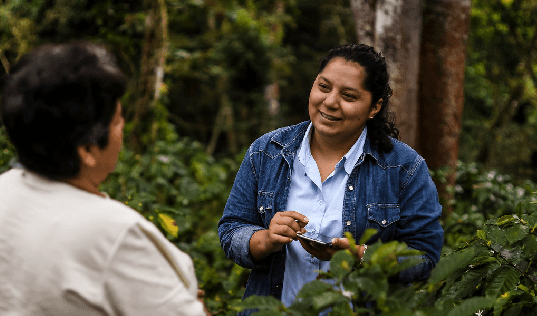 Olga Velasquez is TechnoServe's Monitoring and Evaluation Manager for the Better Coffee Harvests Program in Central America. For International Women's Day, we talked with her about her experience as a woman at TechnoServe, and why good data is important for creating stronger, more gender-inclusive coffee economies.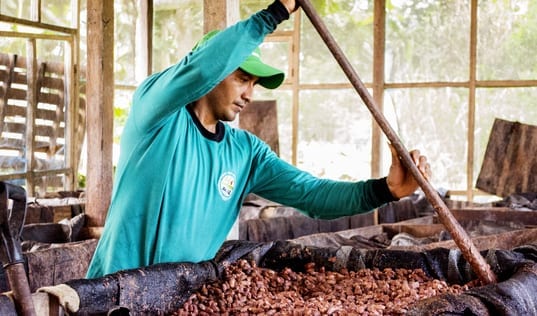 In San Martin, Apahuit Cooperative is working alongside TechnoServe and their farmer members to implement simple, ecofriendly techniques that boost their cocoa yields, improve incomes, and fight deforestation.