Photo of the Week: Remembering Ed Bullard
February 21, 2014
TechnoServe celebrates the spirit and memory of our founder.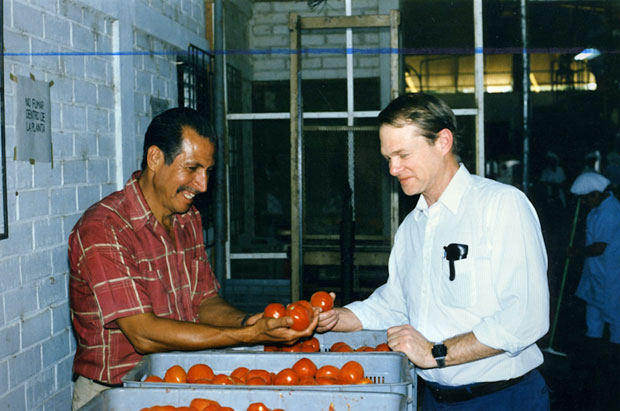 TechnoServe founder Ed Bullard visits a tomato processing plant in El Castaño, El Salvador in 1989. Seven years earlier, TechnoServe had worked with farmers in the area to finance, build and run the factory. When Ed visited again, he found a sustainable rural business that was helping local families improve their livelihoods.
"In the midst of a civil war they created a symbol of peace and progress," Ed said in a speech in 1993. "They built a profitable business. They built it with their own hands. They did it for themselves, for their families, for their future. And we at TechnoServe can say with pride, 'We were their partners.'"
Ed would have celebrated his 79th birthday on Sunday. His spirit of partnership and his belief in the power of private enterprise continue to guide TechnoServe's work every day. Learn more about our history.
Related Blog Posts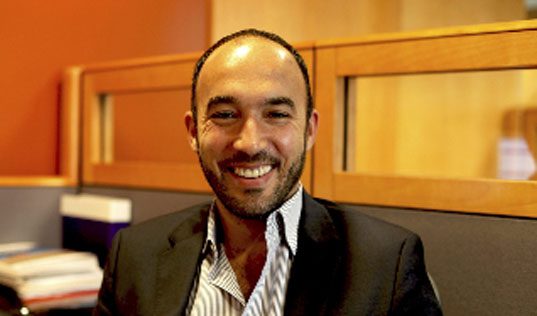 Anglo American's Christian Spano discusses the mining company's development strategy and its successful partnership with TechnoServe on entrepreneurship programs.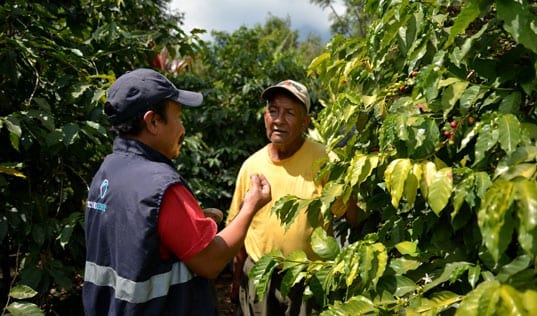 A new TechnoServe study points to a lack of financing options for smallholder coffee farmers in Central America, where a total of $1.5 billion is needed to replant farms that have been devastated by coffee leaf rust.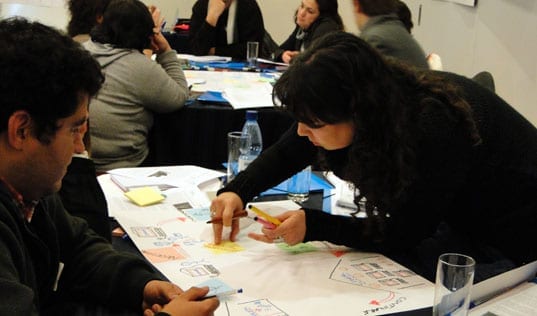 A new program is helping entrepreneurs in Chile improve their management skills and rapidly increase their sales.