Photo of the Week: Planting Seeds for Growth in East Africa
May 31, 2013
Training is critical to help farmers build skills that can lead them out of poverty. Our work in Kenya and Uganda is doing just that.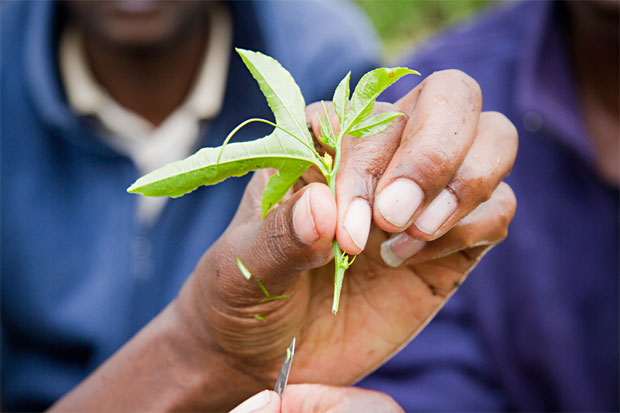 A TechnoServe business advisor holds a passion fruit seedling during a farmer training session in the highlands of western Kenya. For farmers in the developing world, trainings like these are critical to building skills that will improve the quality of their crops and help fetch higher prices from buyers in the marketplace. It's a key step to empower impoverished farmers to increase their incomes, paving the way to a better life.
Project Nurture, a partnership with The Coca-Cola Company, the Bill & Melinda Gates Foundation and TechnoServe, is helping this type of change take root in farming communities across Kenya and Uganda. Through this program, we aim to help more than 50,000 small-scale mango and passion fruit farmers double their fruit incomes. We're also helping to prove that smallholder farmers can generate meaningful income through fruit production and be competitive suppliers in a market system.
Read more about what we've learned from Project Nurture so far.
Related Blog Posts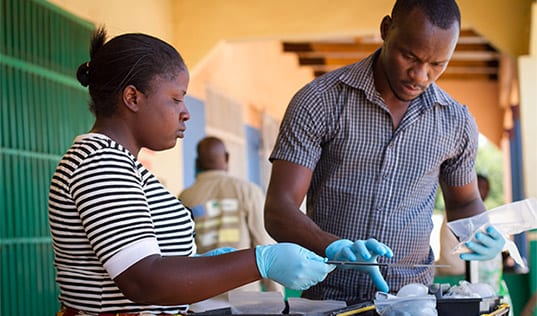 The Technical Assistance Facility helps agricultural and food processing businesses to fight food insecurity by improving operations and extending their reach to poor consumers.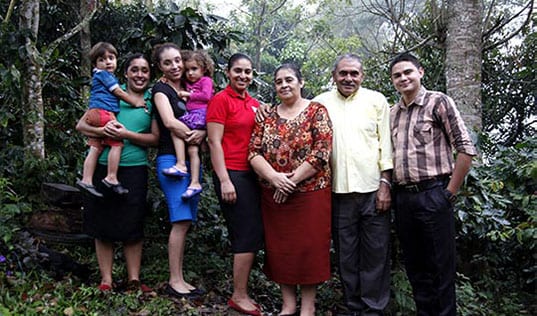 As the Sustainable Agricultural Improvement (MAS) project comes to a close in Honduras, we take a look at how the project helped one coffee farming family to build a strong farming business and promising career opportunities throughout the value chain.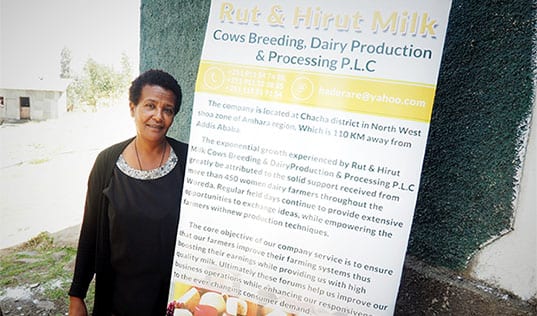 When Hirut Yohannes Darare opened her dairy processing company, she aimed not only to provide for her family, but also to improve the lives of dairy farmers in her community and across Ethiopia.