Photo of the Week: Peace and Prosperity in Uganda
September 20, 2013
Joska Aweko is rebuilding her livelihood in northern Uganda after decades of conflict. As we prepare to celebrate Peace Day, Joska's story reminds us that peace pays.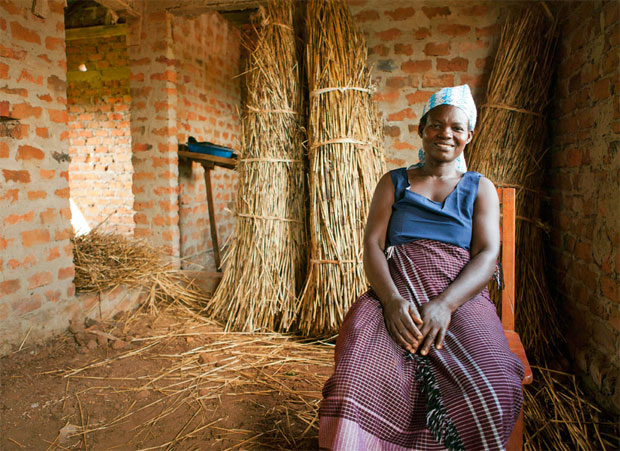 Cotton is helping Joska Aweko build a new home and secure a better future for her family after a long, destructive civil war.
For two decades, the Lord's Resistance Army terrorized the people of northern Uganda. Joska and hundreds of thousands of others were forced from their homes and into government-run camps, where disease, hunger and violence were rampant.
When the conflict abated, Joska, a mother of eight, was one of the first people with the courage to return to her home village of Amilobo. Gradually, security returned and Joska has reestablished her farm. With money from cotton, the area's main cash crop, she has been able to send her children to school and imagine a better future for them.
Joska is one of more than 8,500 Ugandan farmers who are rebuilding their livelihoods through the Conservation Cotton Initiative. TechnoServe is helping these smallholder farmers to improve their incomes and recover from the destructive conflict. The Conservation Cotton Initiative is supported by Edun, a global fashion company committed to a trading relationship with Africa.
Tomorrow, the world will celebrate Peace Day, reminding us of the inextricable link between peace and prosperity. When one is absent, the other is at risk. On the other hand, a peaceful community is one in which people have choices about their future. And prosperity helps ensure that people have a stake in society, eliminating many of the underlying causes of conflict.
By working with people like Joska to create economic sustainability, TechnoServe helps foster peaceful conditions in communities across the developing world.
Learn more about Joska's story, and join us in celebrating Peace Day.
Related Blog Posts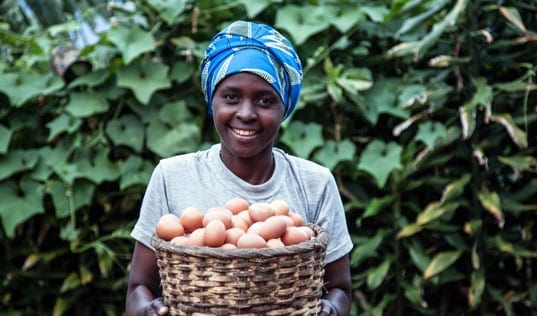 Like many young women and men in Rwanda, Eugenie struggled to make ends meet, until she applied the skills she learned through TechnoServe's STRYDE training to assess and meet an important need in her community.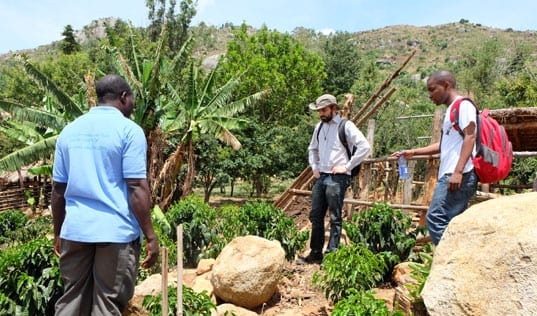 TechnoServe's effort to connect Malawian farmers with agricultural innovators in India offers a unique model for South-South cooperation.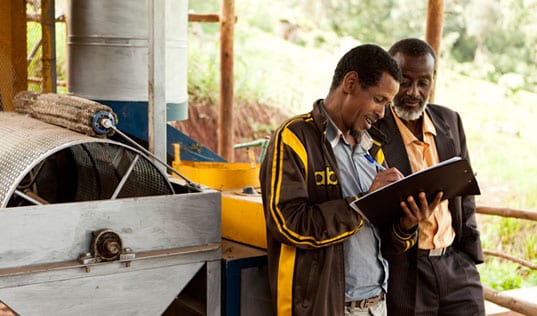 TechnoServe's president offers on-the-ground insights on how to leverage the power of private enterprise to transform lives.